Scuba Diving Perth WA
Shore Diving
Long Jetty aka Ocean Jetty Directions

Bathers Beach - Fremantle.
SITE INFO:
Shore Dive: Tiny Jetty Dive: Groin Dive:


Depth: Max 4.5 meters.


Jetty length: 65m - 170m.


Outer Groin Length: 725m.


Dive Conditions: Don't bother diving it, you will want a calm day and I wouldn't want to waste a calm day on a site like this. Westerly winds will make the site mucky as its is a cove shape and can become full of debris both natural and man made.

Dive flag at Site: No.

No# of dives at site: 1.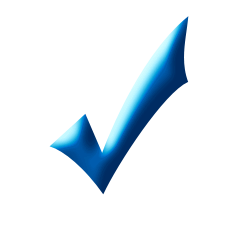 Another dive site dived once and I really can't think of any reason to to do this again, unless I could locate some of the old pylons further out to sea as this site used to extend over 1km from the beach, but were destroyed when they built the marina.


The jetty dive area is tiny about 65 meters long or about 30 pylons (3 x 10), however there are submerged pylons right up to the shoreline making it approx. 170m long, so be careful that you don't trip up over these and crack your head. If you wish you can follow the groin wall for a fair while making this potentially a long dive, but shallow at approx. 4.5 meters.

Getting here is not the most easiest place to get to, you need to get onto Mews Rd (Little Creatures Brewery, Cicerellos Fish & Chips), and head towards the marina. Depending on which way you are coming from this will most probably include at least some weaving through the roads of Freo.


Once you are on Mews Rd travelling north, the road travels around an apex bend just at the top of this bend pull in the car park on the left, you should see the beach to your right. Unfortunately because this is such a popular area there is no free parking and we had to purchase about 3 hours worth of parking.

As always do all your final checks (BWRAF), in the car park, the last thing you need is a walk to the dive entrance and then have to come back because you have forgotten something or an O' ring blows, not that you would have far to walk.



Once you have geared up walk down to the beach and to the jetty structure that is there. Look towards the groin end, you will see 1 pylon stretching out above the water not too far away, that's the dive site.




Use this pylon as your bearing and just have a little swim around along this heading approx 222 degrees. You really cant miss these pylons.


PLEASE REFRESH THIS PAGE IF FACEBOOK LIKE BUTTON DOES NOT WORK

IF YOU'RE NOT GOING DOWN: THEN WHERE THE HELL ARE YOU GOING