Scuba Diving Perth WA
Shore Diving
Jervoise Bay Groin - Cockburn Power Boat Club Directions

Shore Dive: Jetty Dive: Groin Dive.


Max Depth: 10 meters shore end, may become deeper as you travel along the groin wall.


Dive flag at site: No.


Dive Conditions: I only ever dive this site during bad weather as it is sheltered from the majority of the effects of poor weather. I would not consider this site as an option during fairer weather.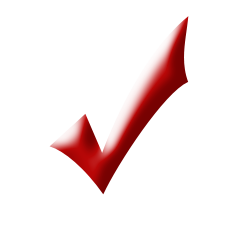 Boat traffic: Clambering over rocks in certain entry/exits points.

Jervoise Bay at Woodmans Point is at the end of Jervoise Bay Cove, turn left off O'Kane Court which is off Cockburn Road. or if you have a UBD Street Directory of Perth 2011 pg. 366. The site is approx. 50 minutes from Perth CBD, 20 minutes from Fremantle, 20 minutes from Rockingham.



Depending on which way your coming from along Cockburn Road turn onto O'Kane, then left onto Jervoise Bay Cove, you will see signs for the boat ramps. When you see the large car park on your right you will notice a small dirt road on its right that runs along one of the main rock walls' groins, just follow that to the end and park up. Now there is this nicely tarmac and fenced car park that the boat ramp users can use, but I am unsure if this is a public or private car park, so we just parked up next to it.



Kit up in the car park, keep your valuables out of sight, this place is somewhat isolated especially during the week.Before you head out of the car park and down to the shore/jetty/groin, do all your final checks as you don't want to get to the water and realise you have missed something or blow an O' ring. We all have our own way of remembering this little check BWRAF but I use this simple saying as a reminder "Before Water Review A Friend": B (BCD): W (WEIGHTS): R (RELEASES): A (AIR): F (FINAL).

There are several options to dive here, the most easiest and safest to make is a beach entry next to the boat ramps if you are diving here for sheltering reasons, see pointer on map above. However there is options to clamber over rocks, or do giant strides off a small jetty.


Decide on your entry and exit point, make sure you consider both, as an easy entry may give you a difficult exit. That said you may have both a difficult entry and exit depending on what you decide, just take your time and watch your footing.
PLEASE REFRESH THIS PAGE IF FACEBOOK LIKE BUTTON DOES NOT WORK
IF YOU'RE NOT GOING DOWN: THEN WHERE THE HELL ARE YOU GOING