Scuba Diving Perth WA
Shore Diving
Waikiki Beach:
Safety Bay Foreshore Reserve.
Warnbro Sound.

SITE INFO:
Shore Dive: Old Artificial Reef Dive.


No# of dives at site: 1. (Plus 1 night dive)


Depth: Reef 9 meters: Slope to 15 meters.


Reef Dimensions: 10m x 10m.


Dive Conditions: Unknown, however we did dive this site just prior to a very serious storm and the area was flat. On the night dive we had westerlies which made the top water choppy but once we descended it was quite clean, but not perfect.


Dive flag at Site: No.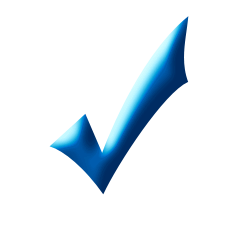 Old artificial reef, not used much, nothing there, however I have heard that someone has been adding to it again, but I have not checked this out during the day, it certainly wasn't obvious on the night dive. Boat traffic.
Getting here is simple enough. Get on the Kwinana FWY (HWY 2) heading south, follow this to Safety Bay Rd and stay on Safety Bay Rd until you reach Safety Bay Foreshore Reserve or the BP garage on the corner of Safety Bay Rd & Malibu Rd. This site is approx. 45 minutes from Perth CBD & approx. 15 minutes from Rockingham Wreck Trail.


I will make my apologise now. I have dived here once during the day (and one night dive), and I am a little vague on the exact details of the dive site. The original land markers that divers used to line themselves up have changed since the area got redeveloped a couple of years ago. The instruction below will be pretty close. You may have to do a little bit of a swim around.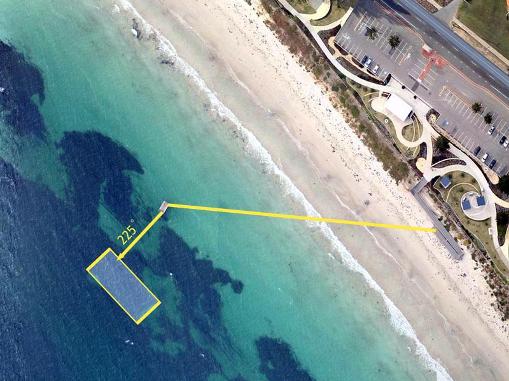 Do all your final checks (BWRAF), in the car park, the last thing you need is to get to the dive entrance and then have to come back because you have forgotten something or an O' ring blows.



Once you have geared up walk down the ramp onto the beach. To your right in the water approx 100m from the waters edge you will see either a yellow marker buoy or a floating pontoon.





NOTE: After the night dive I am now not convinced the original map I produced was as close as I had hoped. So I have produced a newer map, so apologies for any inconvenience caused with the previous map.
I think it is easier if you swim straight out from either the pontoon or the buoy (SW 225 degrees) for about 50 meters. If you reach 9'ish meters and haven't come across anything turn left (SE) and stay at 9 meters and see if you come across this very minimal site.
PLEASE REFRESH THIS PAGE IF FACEBOOK LIKE BUTTON DOES NOT WORK
IF YOU'RE NOT GOING DOWN: THEN WHERE THE HELL ARE YOU GOING