Scuba Diving Perth WA
Shore Diving
Omeo Wreck
&
Port Coogee Groin
Shore Dive: Wreck Dive: Groin Dive.


Max Depth: 7 meters


No# of dives at site: 1.


Dive flag at site: No


Conditions: I wouldn't dive here unless the water is flat and calm due to the very shallowness of the area.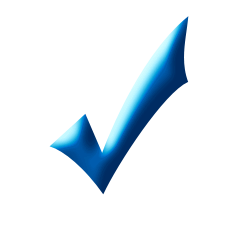 I have only dived here once. This is a really, really simple shore dive, very shallow, easy to navigate and close to the shore.


I really can't think of any huge risks associated with diving here, maybe the walk, which is about 300 meters but again that's to the Omeo. You can get in the water pretty much immediately and just snorkel up there if its getting too tough to walk.

The Omeo Wreck is accessed via the new marina development at Coogee Beach, If you have a spare $1/2 million in loose change sitting on your bedside table, as I write plots are still available.



On a more sensible note the marina is approx. 10 minutes from Fremantle CBD, 20 minutes from Rockingham and 30 minutes from Perth CBD. Or 5 minutes from Robbs Jetty or Ammo Jetty and pretty much splits these two regualar dive spots down the middle



It is situated off Cockburn Rd, enter Orsino Bld, take your next left (Perlinte View) then, your next left which is a continuation of Perlinte View. Pull up immediately and park in the bays (not finished on this map).



After you have parked up, kit up.
Ok, if you have parked up immediately in the first bay after turning onto Perlinte View then you will be able to see a part concreted path on to the beach, follow this onto the beach, turn right and you will see the Omeo Wreck still poking out of the water (300m away). If you need directions to get to the wreck then you are not in the right spot and, I haven't got a clue where you are or how to direct you back other than check you have followed the instructions properly and, if it's my fault I will apologise now (don't forget to let me know).



Don't forget to do all your equipment checks before heading down to the site, as always the last thing you need is blow something, or forget something at the waters edge and, have to trudge back to the car regardless how close it may be.
PLEASE REFERSH THIS PAGE IF FACEBOOK LIKE BUTTON DOES NOT WORK
IF YOU'RE NOT GOING DOWN: THEN WHERE THE HELL ARE YOU GOING