Scuba Diving Perth WA
Shore Diving
Mettams Pool
West Coast Drive

Shore Dive: Reef Dive.


Max Depth: 7 meters.


Dive Flag at site: No.


Visibility is easily disturbed on all dives north of the river (West Coast Drive) with swells greater than 1 meter, swell periods greater than 12 seconds, and anything but a low easterly wind, however a gentle southerly may be dive-able early mornings but really needs to be close to non-existent.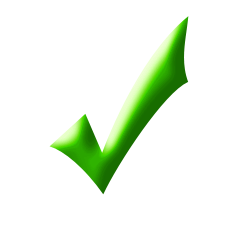 This is another nice dive for the novice diver. The depth is overall quite shallow around the reef approx. 5 - 7 meters. The main consideration is the visibility and the effects from even a low swell (see above).



It is possible to get caught up on the reef, especially when heading towards the SW corner and some manoeuvring may be required if you cut back directly towards the entrance point.


I have never see much boat traffic around here but be aware that this is a recreational area, with surfers/boarders using the break coming off the north end of the reef.

West Coast Drive is where this and several other shore based reef dives are.


Come off the Mitchell Freeway at Karrinyup Rd and head west to the coast, you can't miss West Coast Drive otherwise you will be in the ocean, which is fine as long as you have already got your SCUBA gear on. Mettams Pool is about 15 - 20 minutes from Perth CBD.


Once you are on West Coast Drive pull in on the left just after you see Lynn St for the main entrance to Mettams Pool.


There is ample parking on the street and there is also toilet facilities and a disabled ramp down to the beach.


Gear up, do your final checks (BWRAF), head down to the beach, swim directly out for approx. 80 meters descend and start exploring in a southerly direction.


There are some nice little swim thru's in the SW corner of this area. Make sure you weave around this site as there some hidden spots.

PLEASE REFERSH THIS PAGE IF FACEBOOK LIKE BUTTON DOES NOT WORK
IF YOU'RE NOT GOING DOWN: THEN WHERE THE HELL ARE YOU GOING