Scuba Diving Perth WA
Shore Diving
Shore Dive:

Reef Dive.




Max Depth: 6 meters.


Dive Flag at site: No


Visibility is easily disturbed on all dives north of the river (West Coast Drive) with swells greater than 1 meter, swell periods greater than 12 seconds, and anything but a low easterly wind, a gentle southerly may be dive-able early mornings but really needs to be close to non-existent.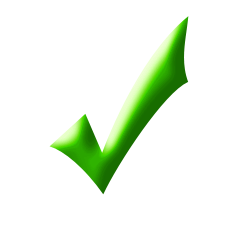 This is a nice dive for the novice diver, make sure you don't get marooned on top of the reef. The depth is overall quite shallow around the reef approx. 5 meters with top of the reef being maybe 0.5 meters below the surface of the water.



Apart from being pushed onto the reef the other considerations for this site is that it is a recreational area. There is a boat ramp just by the entry point, kayaking, bathers, snorkellers and boarders in this area.



When exiting at the shoreline the waves breaking over the reef even on a calm day can have some force and losing your balance and being pushed over into the surf is possible so just be aware of this when exiting.

Marmion Angling & Aquatic Club is on West Coast Drive. It is about 15 minutes North of Perth and about 10 minutes South of Hillary's Boat Harbour, UBD Street Directory of Perth pg 205.

There is parking either in the car park next to the club or on the main road.



Kit up wherever you park (keep valuables out of sight) and make your way down either side of the club. Entry directions are for heading in by the boat ramp, do you final checks on the waters edge (BWRAF).



The chances are you will see the waves rising and breaking over the reef. You can descend here into shallower water or swim out a little further maybe another 50 meters and then descend, the reef should be to you left or in a Southerly direction.



There are two reef areas, with the second one approx. 80 meters south of your entrance point, this is the deeper and better of the two reefs.

PLEASE REFRESH THIS PAGE IF FACEBOOK LIKE BUTTON DOES NOT WORK

IF YOU'RE NOT GOING DOWN: THEN WHERE THE HELL ARE YOU GOING