Scuba Diving Perth WA
Shore Diving
Blackwall Reach
Swan River Perth WA.
SITE INFO:
Shore Dive: River Dive: Wreck Dive (Vehicle Dump, Barge & Boats).


Depth: Max 15 meters at these sites.


Dive Conditions: Generally only used when the ocean is a no go as it is quite calm and stable during the cooler months diving. or you want to try something a little different. I have dived the river and managed visibility upto 5 meters and as bad as 0 meters. but on average 3 meters is a fair assessment. The vis is impaired just after rains as tannin is washe dinto the water and will sit in the first 3 meters of water and then as you descend the silt river bed is easily kicked up and disturbed so you need to watch out for that.


Dive flag at Site: No.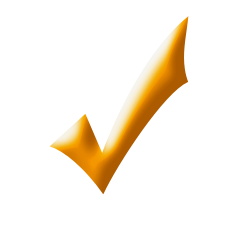 The Swan River is a working river, ferrying people up and down from Perth to Fremantle and vice versa, it also has a massive recreational use, with divers, swimmers, skiers, other boating and jet ski users.


You must dive within your limits, always use a flag and try not to ascend quickly or unless close to the the bank or within the shallow areas as not all boat traffic will be obvious, keep your eyes and ears open for potential risks throughout the dive.


Watch for currents, the river is a dynamic place and varying parts react differently to the moving body of water. The rivers visibility can change quite quickly as the floor is very silty and after rainy days tannin gets washed into the first few meters of water making the water orange. This a moderate swim out that can become tiring depending on current.


An object you come into contact with has the potential, cut, scratch and scrape, take caution around the dive site, where gloves.

Getting here...........


Regardless of where you are coming from its not the easiest place to give directions to (unless you live there) but, the simplest route is to get on the Canning HWY turn on to Point Walter Rd and turn on to Kent St, at the bottom of Kent St you will be on Blackwall Reach Parade and immediately at the bottom of Kent is the gear up car park.


It is about 15 minutes from Fremantle and about 20 - 25 minutes from Perth CBD.
As always do all your final checks (BWRAF), in the car park.


Once you have geared up walk down to the small beach in front of you and turn right which will be a NE'ly direction.



Make your way up the river bank until you can walk no further, don your fins and start kicking.




Overall you will travel about 200m from the little jetty both walking, wading & finning.


Descend Buoy 527 do a grid type search in a SE'ly direction.


Descend Buoy 716 and you will find the Barge approx. 4 meters in a W'ly direction from the bottom of the mooring block.

There other buoys you can descend and find other little hidden gems and a full days searching around this area maybe something you may wish to undertake.



Consider following the bank back to the entrance point, as you will find some marine life in these areas.
PLEASE REFERSH THIS PAGE IF FACEBOOK LIKE BUTTON DOES NOT WORK

IF YOU'RE NOT GOING DOWN: THEN WHERE THE HELL ARE YOU GOING