Scuba Diving Perth WA
Shore Diving
Shore Dive: Jetty Dive: Length 100 meters.



Max Depth: 9 meters.



Dive Conditions: You will receive some shelter from Woodmans Point Groin, Carnac & Garden Isl's with SW winds and swell. Generally keep the swell no higher than 1.5 meters and a swell period of approx. 11.5 seconds with low winds preferably from the east. I have dived in slightly worse conditions and still had a nice dive. Usually with a northerly wind you will have current wanting to push you across the jetty.



Dive Flag at site: No.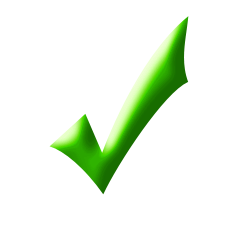 Fishing lines and hooks are the biggest or abundant risks really with Ammo. Obviously it is an environment with overhead concerns, with jetty pylons that you can conk your head on, and in rougher weather conditions, throw a high tide in to the mix the overhead concerns are magnified.

However I do feel that these risks are minimal if you take your time.

This site is about 15 minutes away from the City of Fremantle, its about 20 minutes from Rockingham and, about 40 minutes from Perth CBD.


In short you need to get onto Cockburn Road and turn onto Nyyerbup Circle. Page 366 of UBD Street Directory of Perth


Follow Nyyerbup Circle around until you come to the main car parks one on your left and one on the right, most try and park in the left hand side car park, but it doesn't make a huge difference.


Kit up, if you are a bit shy there are toilets on site. Before you head out of the car park and down to the shore/jetty do all your final checks as you don't want to get to the shoreline and realise you have missed something or blown an O' ring.
We all have our own way of remembering this little check BWRAF but I use this simple saying as a reminder "Before Water Review A Friend": B (BCD): W (WEIGHTS): R (RELEASES): A (AIR): F (FINAL).
Take the path on the right at the top of the car parks and follow until you see the jetty, approx. 3 minute walk. If you need to cool off before hand or rinse off on the way out there are showers on the path just before the beach. Head onto the shore, if you have forgotten to do this earlier do all your final checks: B (BCD): W (WEIGHTS): R (RELEASES): A (AIR): F (FINAL).
Left side of the jetty is shaded and the right side has more of the sun during the morning. If you think about it going in on the right with the sun behind you will improve the light available to you, and wont be directly in your eyes.
PLEASE REFRESH THIS PAGE IF FACEBOOK LIKE BUTTON DOES NOT WORK

IF YOU'RE NOT GOING DOWN: THEN WHERE THE HELL ARE YOU GOING