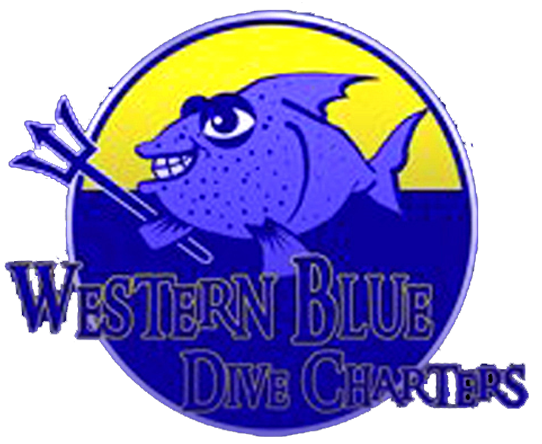 The Arches, this dive site is just south of Mindarie Marina by Burns Rocks. Dived here in the Summer of 2012 with a great little dive company called Western Blue Dive Charters, I have to say "pound for pound" or "bang for your buck" this is one of the best value dive charters around, double dive with second cylinder $75 .... ooohh and don't forget the Tim Tams....yummy. And Michael has to be the hardest working skipper I know and one of the nicest and funniest.

They generally get you in and out of the water pretty sharpish which means your not wasting a whole day on a boat twiddling your thumbs, just follow this link above and give them a shout, you can mention this site if you like but, it wont get you any discount.... are you crazy its only $75, give the guys a call.
Its called The Arches right, so what are expecting to see...... please don't make me say it........

"Arches"

...........
Well when we first descended I thought it was a joke because all I could see was one piddling overhang and that was about it, lucky no-one could read my thoughts and I am grateful I didn't ascend and share those thoughts before I explored this beautiful little dive site,
and there are heaps of "Arches" !!!!!!!!
"There are........ small ones, big ones, long ones and wide ones, there was tall ones, short ones and even crawly space ones, there are shy ones, proud ones, and massive in your face ones but please don't forget to look out for the quiet little hidden ones"......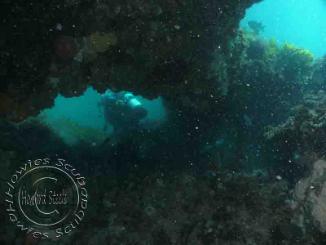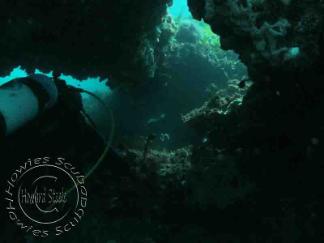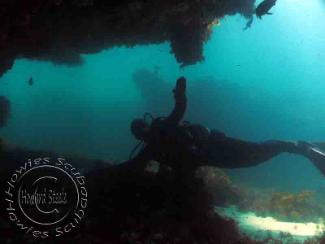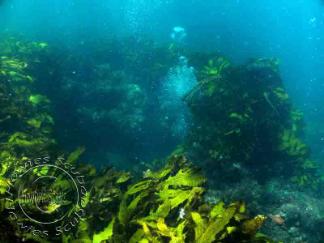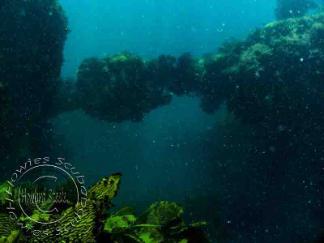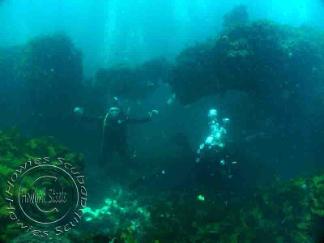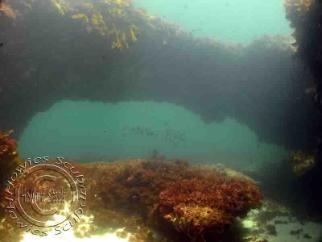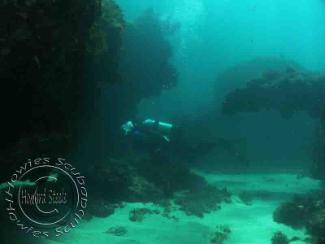 .................and more to boot, but I am tired of rhyming.
However we did have lots more at this site we had.......

"Overhangs and shelves, with nooks and crannies to delve, don't forget the holes and the trenches to continue our diving adventures"...... ok ok I am sorry I will stop this idiocy.

A great dive site and in all honesty, more dive time was needed, but I guess we could say that about a lot of our dives.......... "gimme more"
I would love to give this site a whole day, really explore the length and breadth. Maybe a triple or even quadruple dive but, I don't have my own boat and, I am not sure if holding Michael captive will go down too well with the local law enforcement......

The Arches can't be just about arches, even though I was impressed by them. Around the dive site the was plenty of marine life to accompany this dive, both sessile and free moving. I have to mention there where a few Weedy Sea Dragons around this dive site.
PLEASE REFRESH THIS PAGE IF FACEBOOK LIKE BUTTON DOES NOT WORK

IF YOU'RE NOT GOING DOWN: THEN WHERE THE HELL ARE YOU GOING