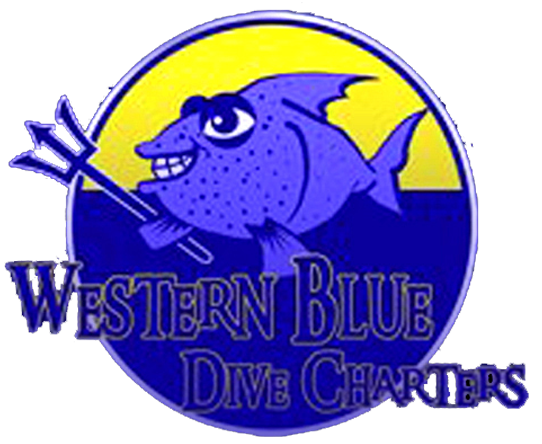 The famous Haunted Alkimos Wreck is a fair sized wreck very close to the shore north of the river between Mindarie Marina and Yanchep. Dived here in the Summer of 2013 with Western Blue Dive Charters, I have to say this is one of the best value dive charters around, double dive with second cylinder $75 , plus refreshments.

They generally get you in and out of the water and back at the quayside by midday (times will vary) which means your not wasting a whole day on a boat twiddling your thumbs, just follow this link above and give them a shout, you can mention this site if you like but, it wont get you any discount.....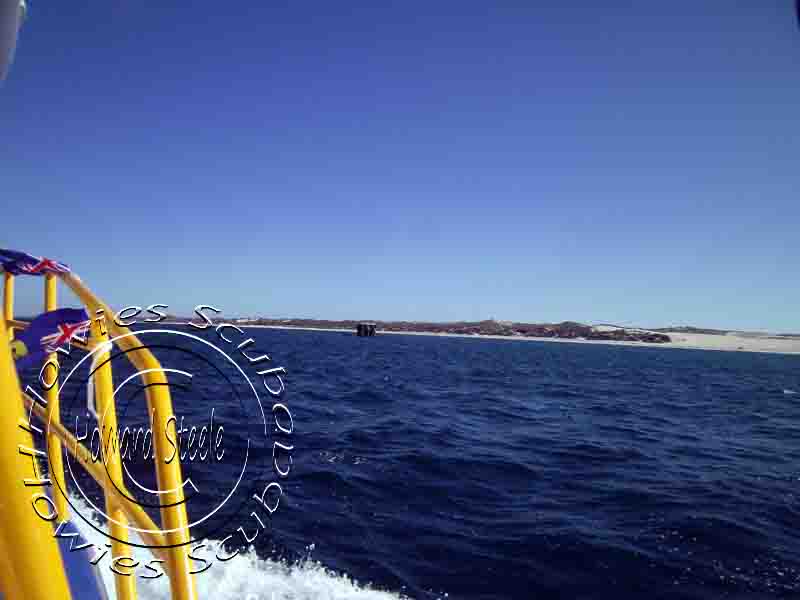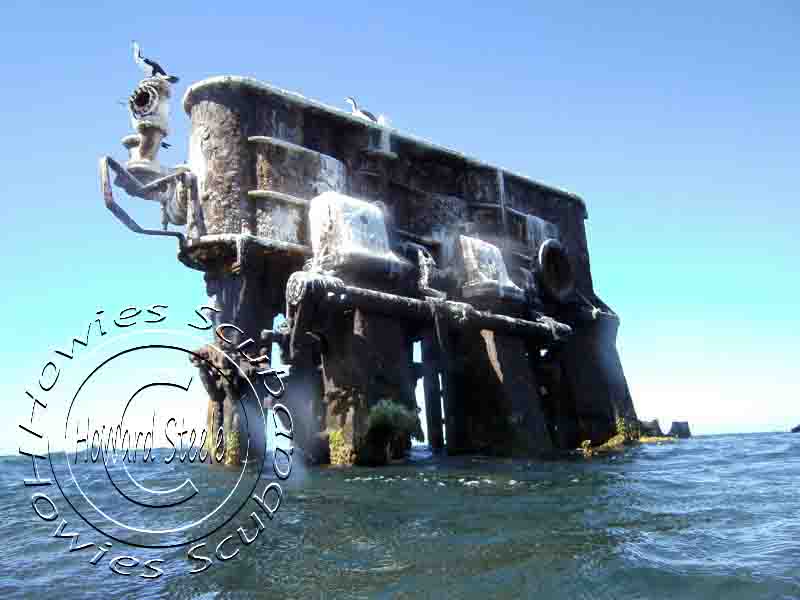 The Alkimos has a wonderful reputation as being haunted, if you search for The Alkimos in any search engine it will provide you numerous links to websites detailing a catalogue of unfortunate happenings with this ship.
It is close to shore about 500 meters and with a 4x4 and a little roof topper or kayak you could easily make it out to this wreck by yourself, however as I have said we jumped on board with WBDC for our first dive at this famous lady.

It is pretty difficult to miss the Alkimos as you can see parts of the ship protrude above the water. I think these images show the steam pistons ? I have to say I am guessing at this but, I am sure I have read this somewhere.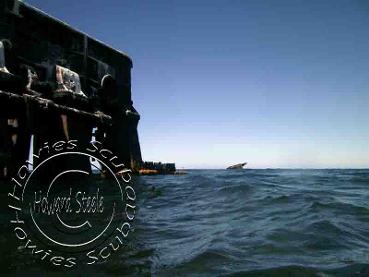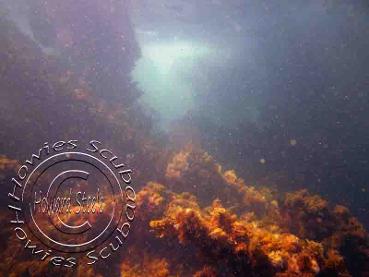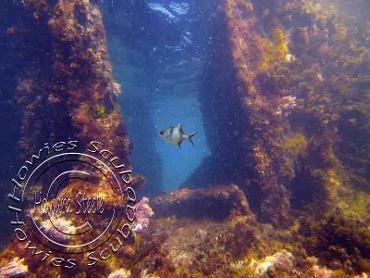 The Alkimos is in shallow water and at it deepest it maxed out at 7 meters. This allows the site to be bathed in plenty of day light.

The consequence of this is that if the weather conditions aren't close to perfect then there appears to be plenty of surge around the site which stares up a lot of the sand.

This was so apparent on our dive and had a massive impact on the vis and also the surge just shoved you around, the moment you wanted to stop and examine anything it wanted to push you another area of the boat.

These photographs taken just under the surface looking through the engine areas.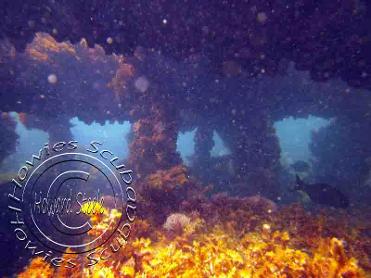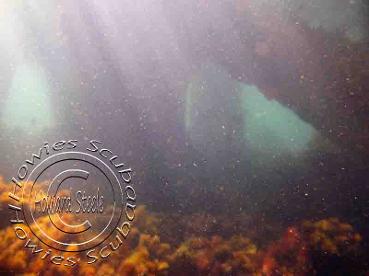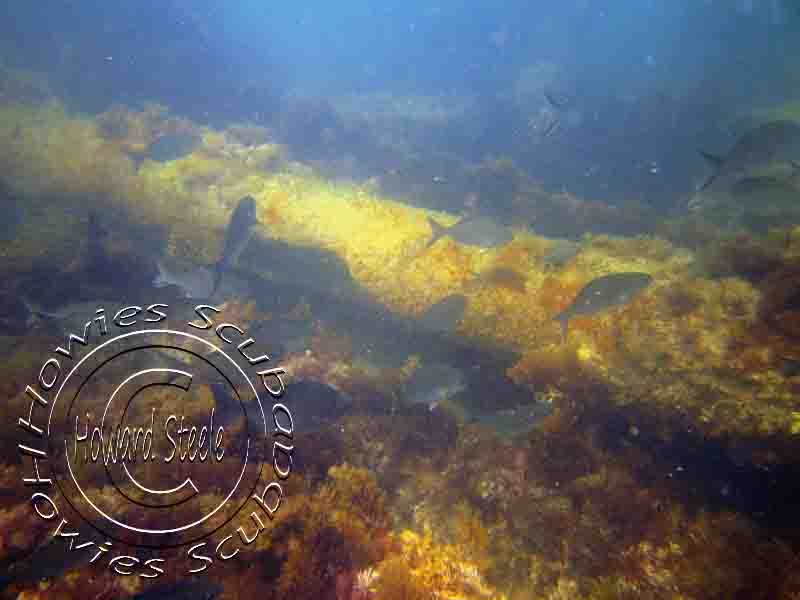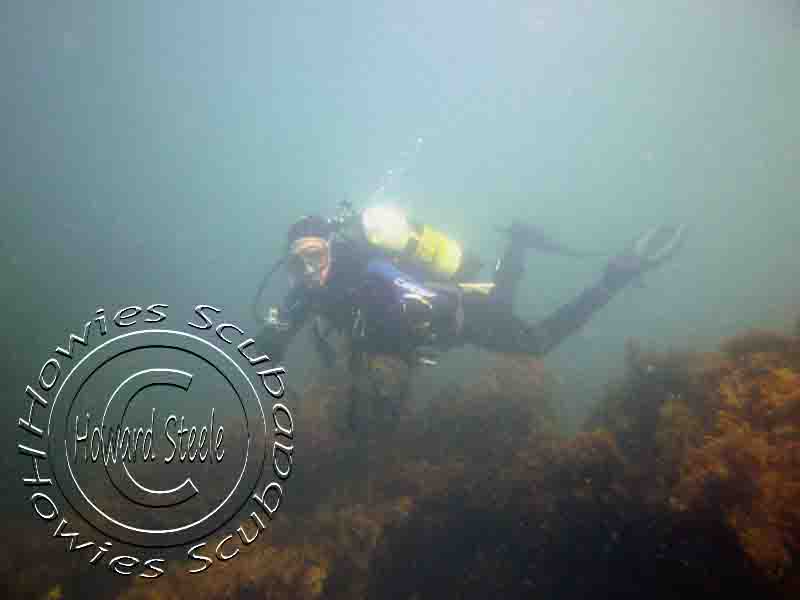 Like I said the Alkimos lies in very shallow water and I have to say I was a little disappointed when I finally got to dive her.

If you look at any of the old photographs of this wreck you get a sense that there is still a lot going on under the water but in reality the bulk of the ship was above water and due to being open to the elements for so long there really isn't a lot left to explore.

What is left under the waves is quite flat condensed and generally grown over with weed and kelp. Not that there isn't anything to explore but my expectations were certainly not met by what is left at this site.

That said we were here, so what you going to do, that's right dive it.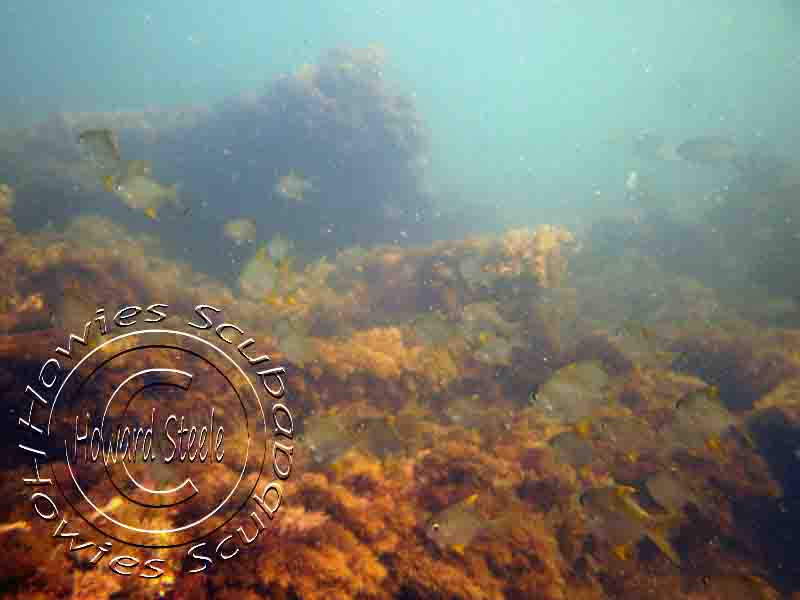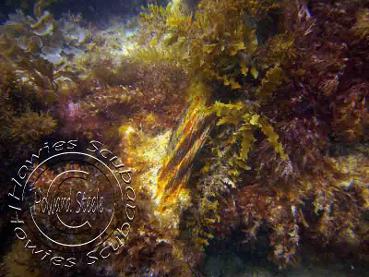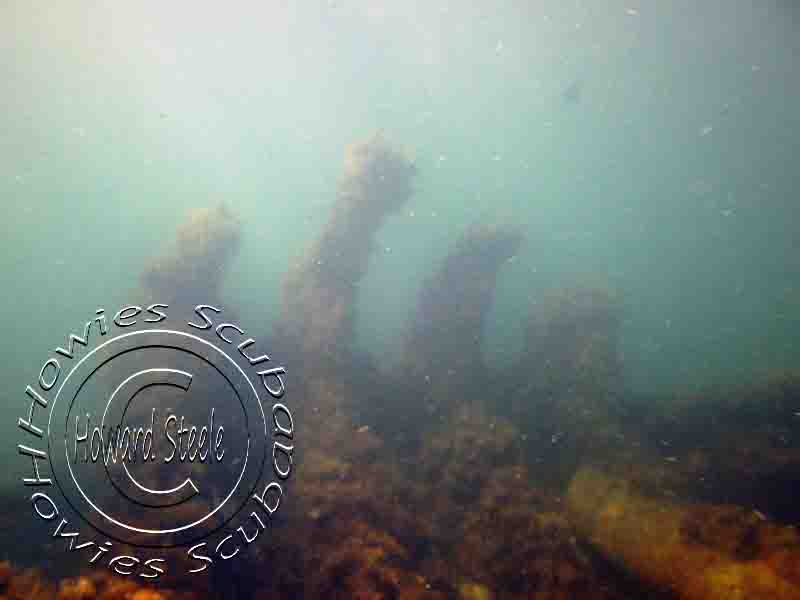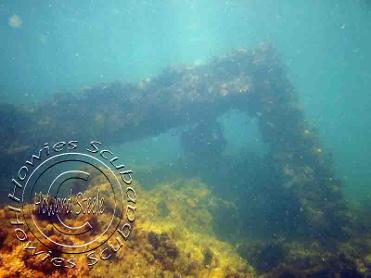 The ship still has some large pieces protruding up from the sea bed. There is some very evident hull ribs reaching out like the Grimm Reapers hand stretching out from beneath his cloak of death calling all to their doom....... it just isn't that scary is it.

There is obviously as previously noted the engine blocks that extend beyond the water. The are some small as well as large angular structures around the wreck, some which you can swim through. Don't ask me what they are as I haven't completed my ship building course just yet.

Also there is other separate pieces just laying around the wreck or just off it for you to explore and have a nose at.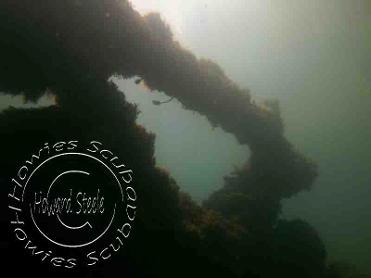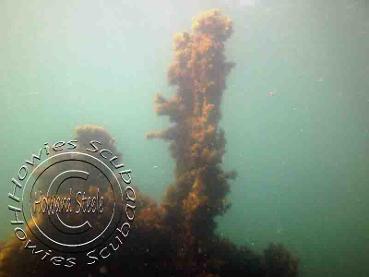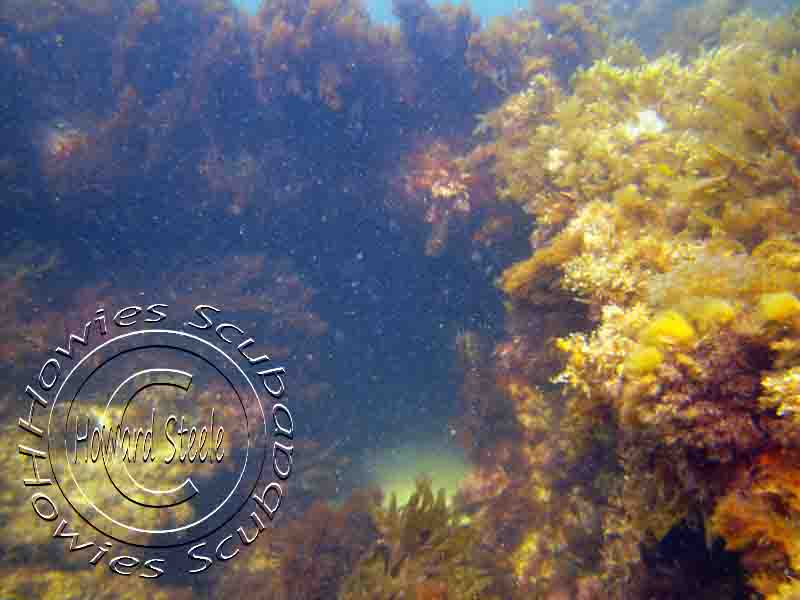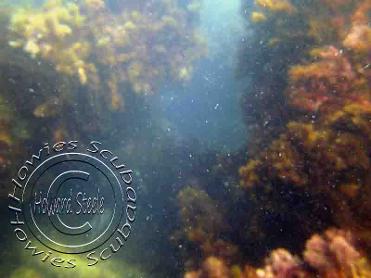 Penetration !.............

Well everyone knows that when we dive a wreck we want to be able to penetrate it, its just inherent to diving wrecks, it doesn't have to be huge massive spaces but, you want plenty of those spaces you can easily enter and safely exit, its just part of the excitement of diving wrecks.

Unfortunately this is not the case with the Alkimos, there are a few little gaps you can creep into and have a little swim through.

There are a few little holes that you can just about squeeze your head into so you can have a look around, maybe stick your camera in, grab a bit of video or take a photograph but in all honesty that's all I found.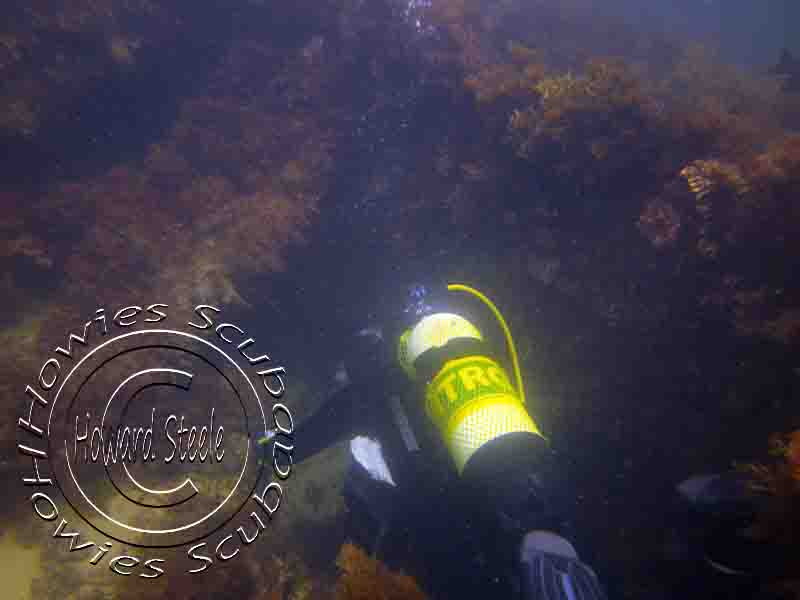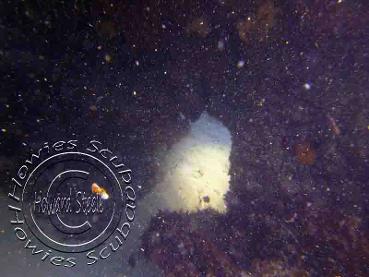 Conclusion: It doesn't take much to make a dive site go from a very nice hit to a rather unfortunate miss and this little lack of adventure was a real no no for me. Its not that I wouldn't dive it again because it is definitely worth a dive but, I just wouldn't be getting my hopes up, but that may be a good thing. If you get the chance to dive this site you have to give it a go, it is a local site and local treasure you need to say you have done, and is worth a trip out regardless how you get out there.
PLEASE REFRESH THIS PAGE IF FACEBOOK LIKE BUTTON DOES NOT WORK

IF YOU'RE NOT GOING DOWN: THEN WHERE THE HELL ARE YOU GOING