Scuba Diving Perth WA
Shore Night Diving
The purpose of these pages is not to provide the Novice Diver with details of suitable night dive sites. These pages are for entertainment purposes only and, are a journal of my night diving experiences now that I have the ability to record both video and photographs with suitable lighting.



Please do not use the information in these pages as a short cut to experience, knowledge or training. The purpose here is to inspire rather than to educate.



To the Novice Diver, if you wish to participate in night diving, please speak to one of the abundant dive shops in the Perth area and discuss the requirements to dive at night. Do not dive beyond your own personal limits or training.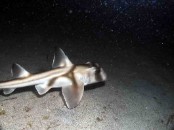 PLEASE REFERSH THIS PAGE IF FACEBOOK LIKE BUTTON DOES NOT WORK

IF YOU'RE NOT GOING DOWN: THEN WHERE THE HELL ARE YOU GOING