LADY MUSGRAVE Isl
Great Barrier Reef. QLD.
Rhiannon and I dived Lady Musgrave Isl. in December 2010. The Island is on the Southern most tip of the Great Barrier Reef. We dived through Aquascuba in Bargara, Bunderberg and travelled up to the Town of 1770 and were ferried by Lady Musgrave Cruises to the Island.



The Journey took over 1.5 hours and the waters on the way were a little rough, however it was worth enduring just to dive in crystal clear pristine waters. The visibility was perfect and location was beautiful. If you wish, for a nominal fee you can camp on the Island.



On the first dive we dropped to about 17 meters and utilised the current along the outer wall to do a nice gentle drift dive, so gentle you don't really notice it. Dive two was shallower, only about 7 meters, in all honesty I would of preferred to have done the drift dive again.



The experience is nicely set up, with the boats harboured on the reef at pontoons, the main pontoon has a seating area and you can venture underneath to have a look at the sea life through the viewing area, which is a small corridor on the side of the pontoon. You can rent snorkel gear for a few dollars and they have the snorkel area marked out, they will also do mini boat trips with glass bottom views, the windows are tiny, I think you are better off snorkelling if your not there to dive. You are provided with plenty of refreshments and really looked after.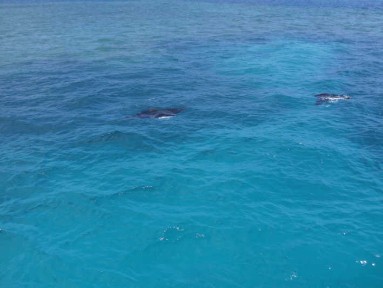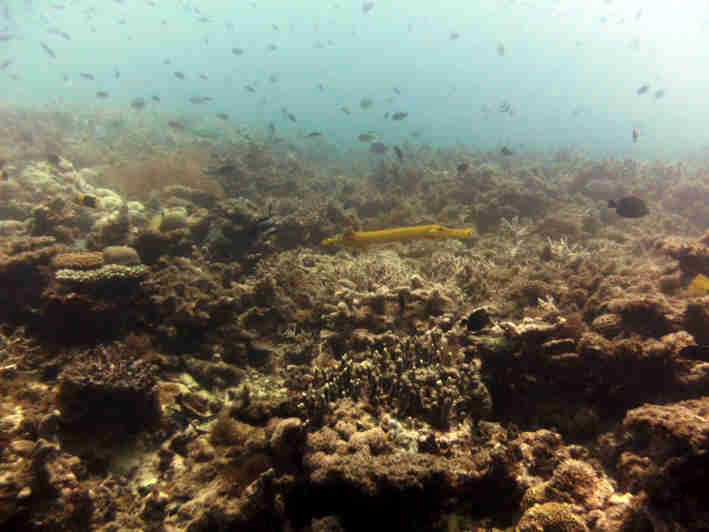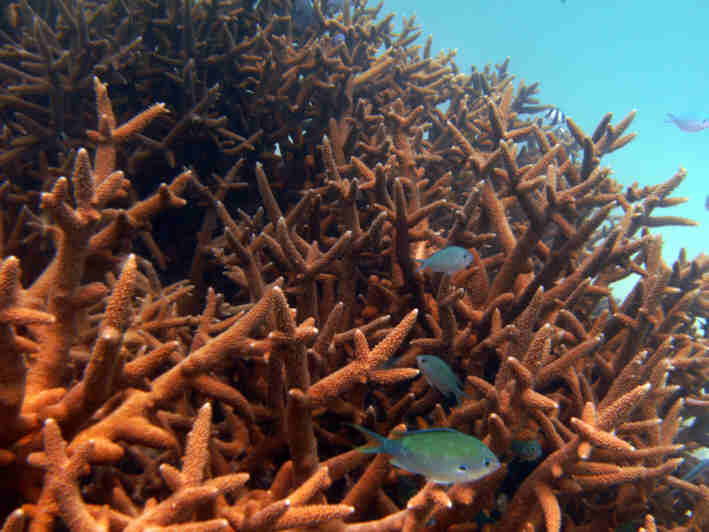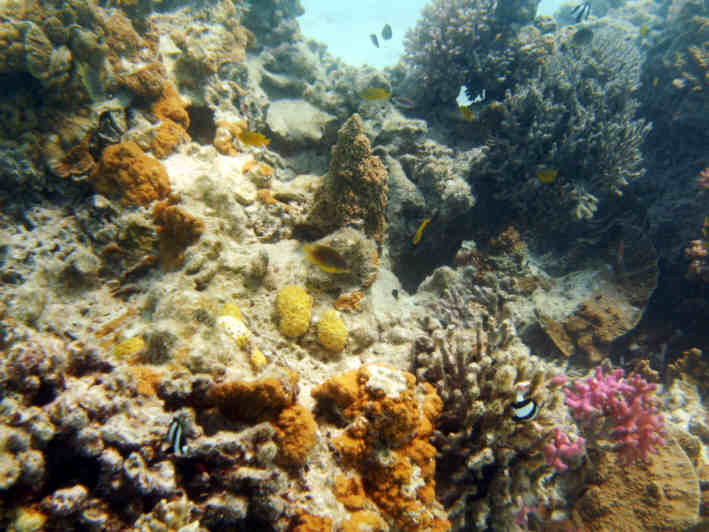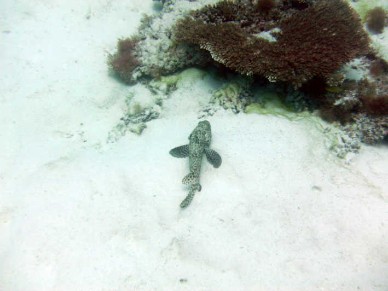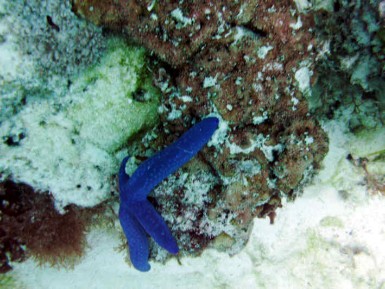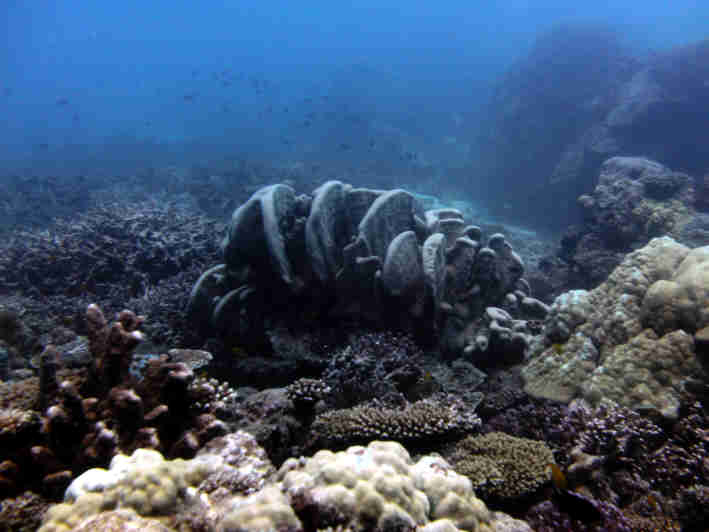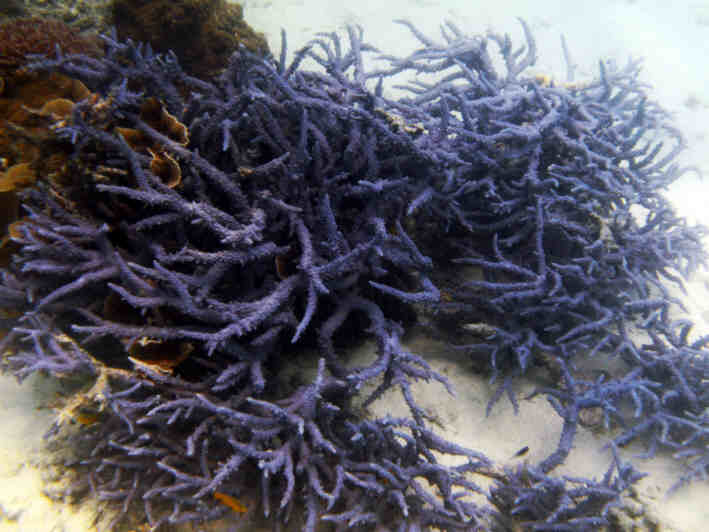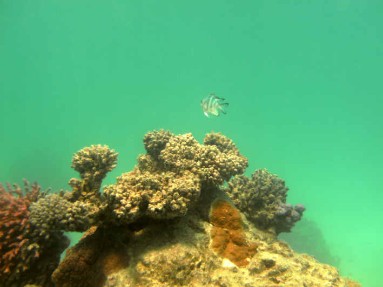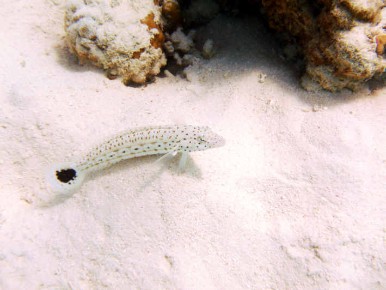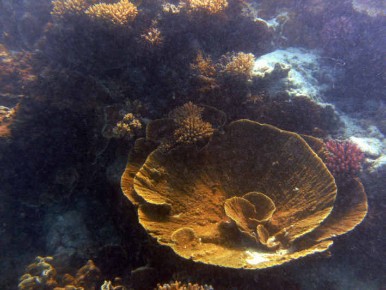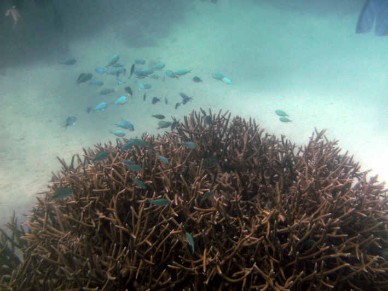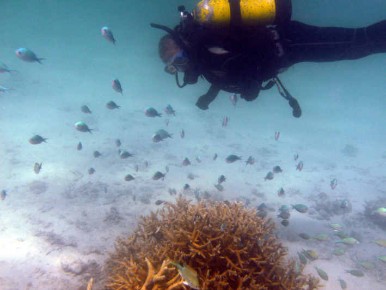 PLEASE REFERSH THIS PAGE IF FACEBOOK LIKE BUTTON DOES NOT WORK
IF YOU'RE NOT GOING DOWN: THEN WHERE THE HELL ARE YOU GOING