Fish Identification Perth WA
Shore Diving
Zebrafish
(Girella zebra)
These Zebrafish (bottom fish in image 1) where photographed at Robbs Jetty, Just at the beginning of the jetty on the shore amongst the original concrete posts.
They were quite small fish so presumably these are juveniles, I have not seen any mature Zebrafish at Robbs Jetty, I am unsure if they remain in the sea grass area or swim off somewhere else.
The next two photographs taken at Point Peron, unfortunately these were not letting me get too close, as soon as you approached they would just dart off around the other side of the reef.

Slowly but surely getting closer and closer, bottom photographs also taken at Point Peron.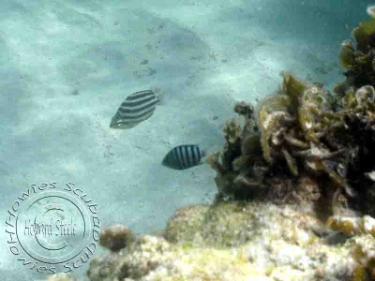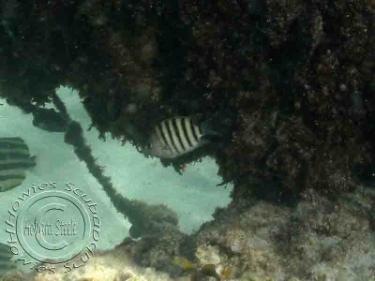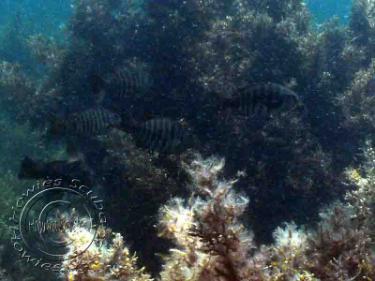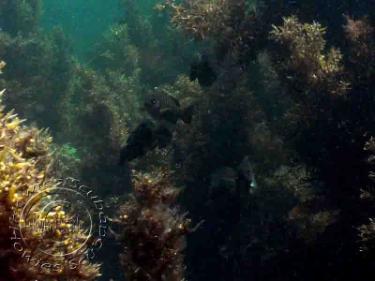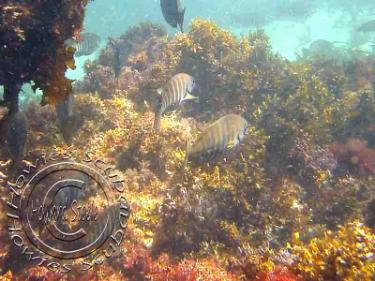 IF YOU'RE NOT GOING DOWN: THEN WHERE THE HELL ARE YOU GOING