Marine Life Identification Perth WA
Shore Diving
---------------------------------------------------------------------------------------------------------------------------------------------------------------------------
Southern Phoronid Worm

(Phoronis australis)
These rather pathetic looking photographs taken at shallow Coombes of a rather nice colony of the horse shoe shaped worm.

Due to a broken strobe I had to try and take these by dive light, nice effect, terrible quality.

These where hugging a rather large Purple Tipped Tube Anemone.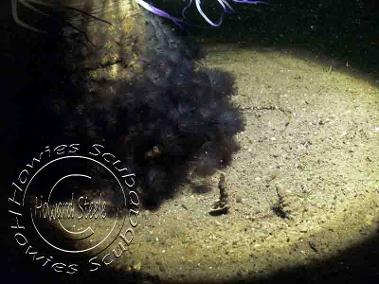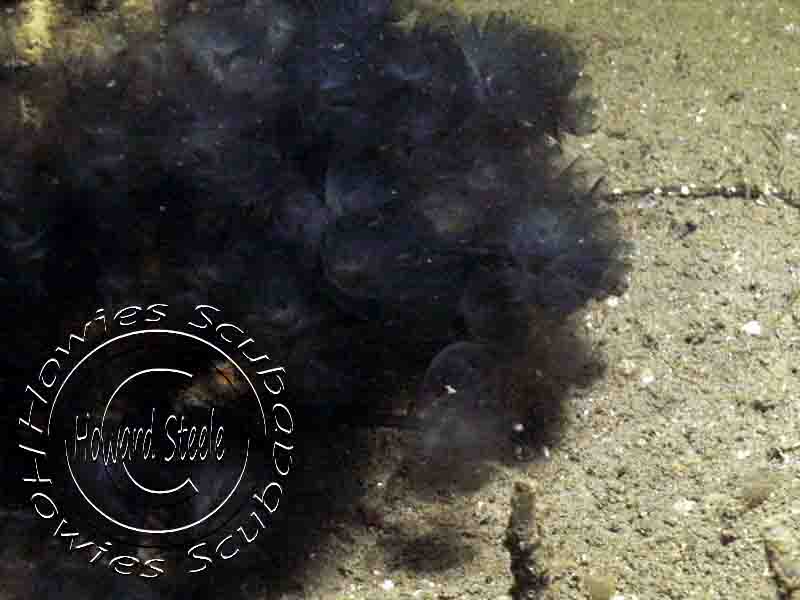 One of these days I am going to get a decent photograph of these things.

Another dive without the strobe. Taken at RWT.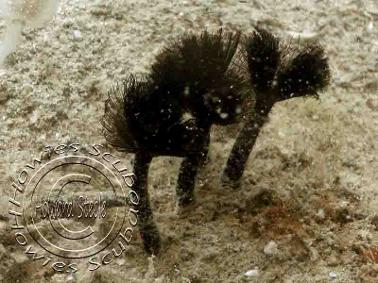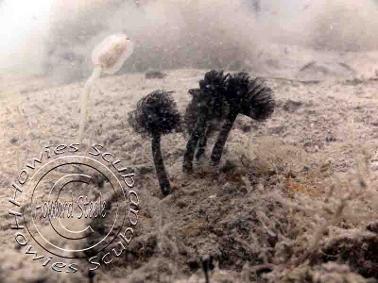 Getting there.

The beautiful spiral like shape to these worms.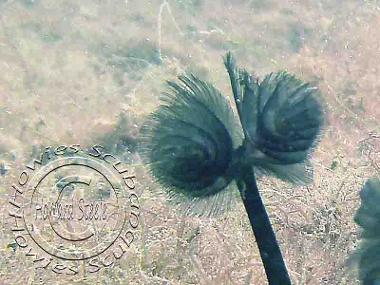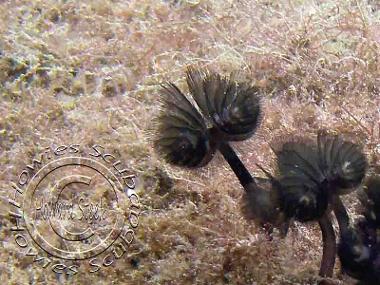 IF YOU'RE NOT GOING DOWN: THEN WHERE THE HELL ARE YOU GOING