Fish Identification Perth WA
Shore Diving
Western Blue Devil
(Paraplesiops meleagris)
Top two photographs taken at Mettams Pool, and since then I have seen these on loads of dives but I have not been able to get a decent photograph.
Everyone else is snapping away getting great photos but they just don't seem to like me and elude my advances.
Anyway got a semi decent one whilst out with Western Blue Dive Charters at The Conference Wreck (photo 3), however they wont look at me square in the eye
Big thanks to Sharky Jones for volunteering these two photos (4&5), finally a face on shot. Handsome brute..... Sharky Jones that is !!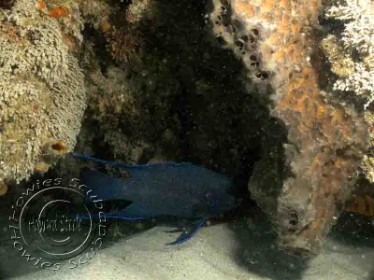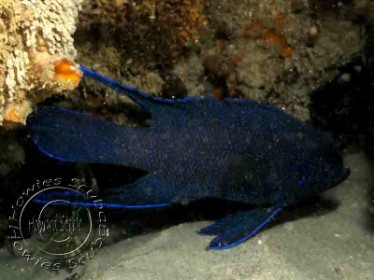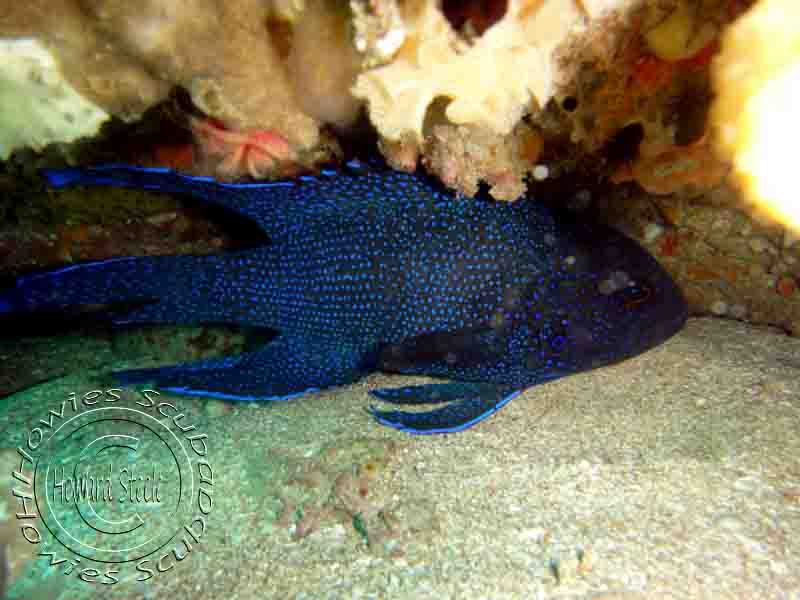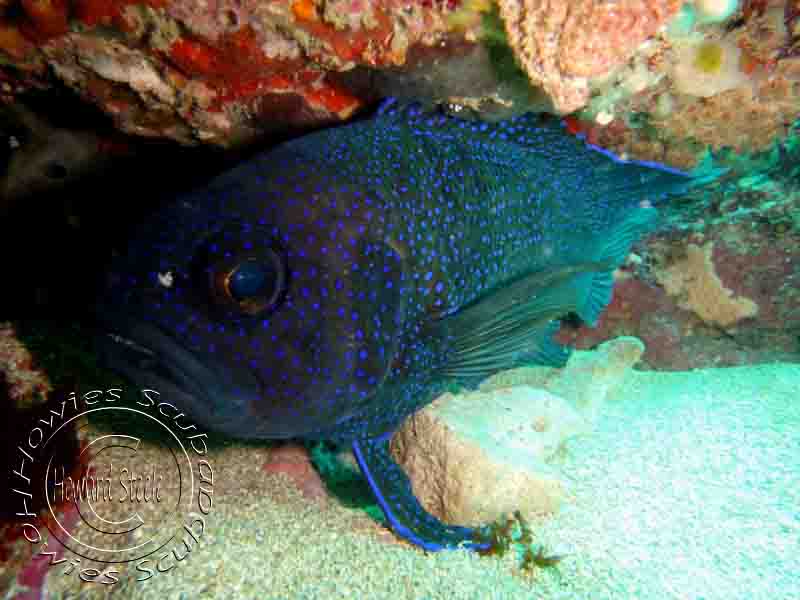 I am presuming this is a male & female.


IF YOU'RE NOT GOING DOWN: THEN WHERE THE HELL ARE YOU GOING