Fish Identification Perth WA
Shore Diving
Striped Trumpeter
(Pelates octolineatus)
Photographs taken at Robbs Jetty.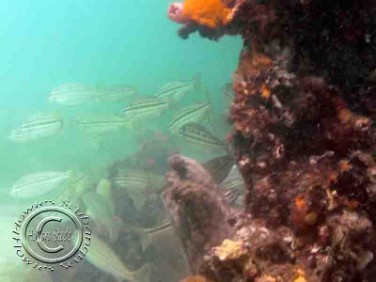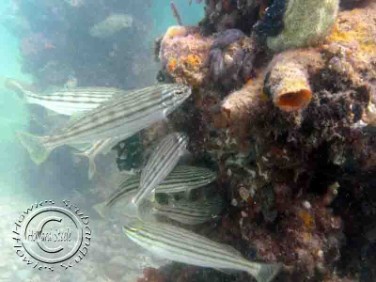 Possibly Sea Trumpeter
(Pelsartia humeralis)
These guys photographed on a night dive at Robbs Jetty.

I am unsure if these are Sea Trumpeters or Striped Trumpeters, as it is quite common for fish to change appearances at night.

What I do know is that these are the fish that attacked my light at Ammo Jetty on a night diver earlier in 2011.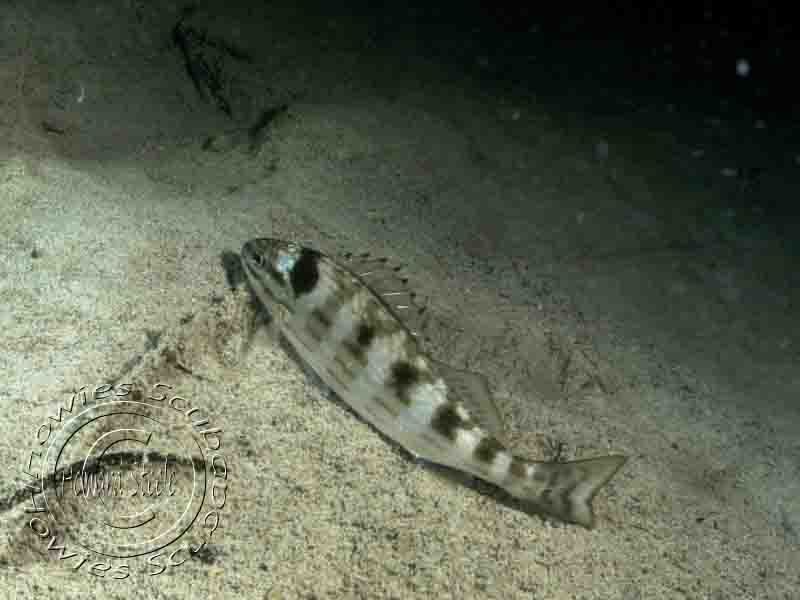 IF YOU'RE NOT GOING DOWN: THEN WHERE THE HELL ARE YOU GOING