Fish Identification Perth WA
Shore Diving
Acanthuridae ("thorn tails") is the family of surgeonfishes, tangs, and unicornfishes. The family is composed of marine fish living in tropical seas, usually around coral reefs. Many of the species are brightly coloured... (wikipedia)

-----------------------------------------------------------------------------------------------------------------------------------------------------------------------------------------------
Convict Surgeonfish
(Acanthurus triostegus)
Photographed at Mettams Pool in the shallows. Apparrently they can congregate in very large schools but this was a loner.

Photographs aren't great but the markings are quite distinctive. Approx. 10 cms in length, they can grow twice that length.

If you see something very similar but without the yellow fin it is the same fish.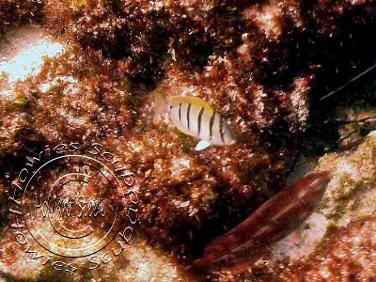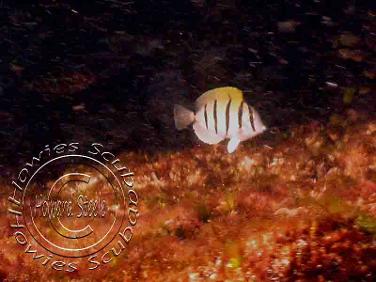 IF YOU'RE NOT GOING DOWN: THEN WHERE THE HELL ARE YOU GOING