Marine Life Identification Perth WA
Shore Diving
Sea Stars
Family Asterinidae

The Asterinidae are a large family of sea stars in the order Valvatida. It contains 25 genera... (Wikipedia)
---------------------------------------------------------------------------------------------------------------------------------------------------------------------------
Western Seastar
(Nepanthia Crassa)
This is quite common at the dive sites around Perth.

Pictures show standard shape and colour.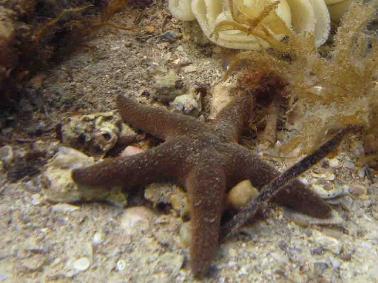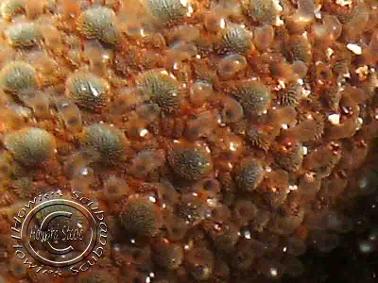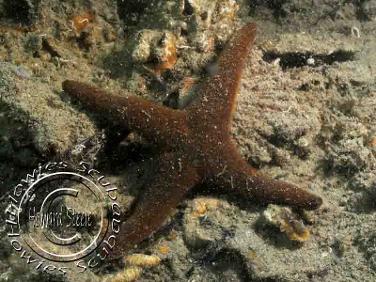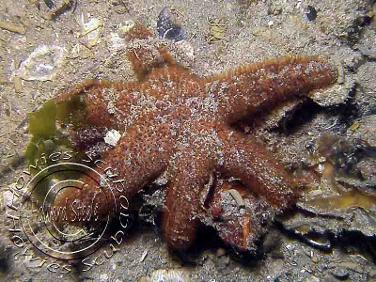 Colour Variation. Plus mottled variation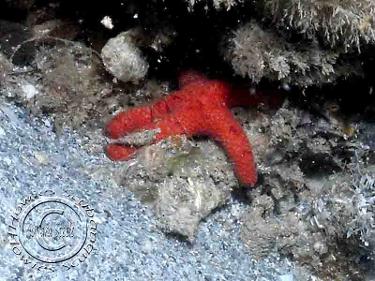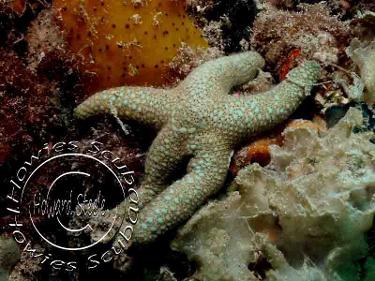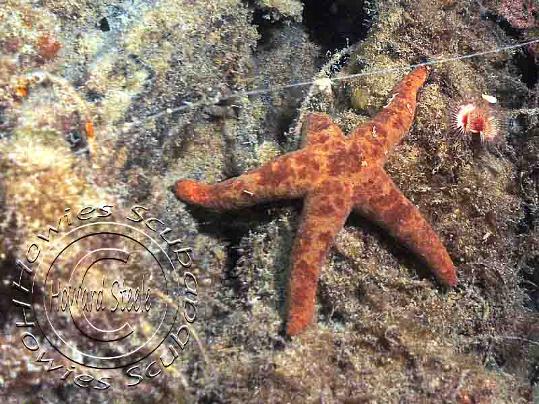 And my favourite of all...........
The drunken variation.... the good old Dogh Boy Clam taking his buddy home after a rough session.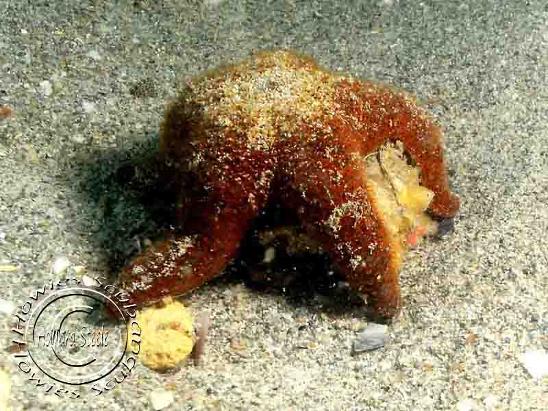 Gunns Six Armed Star
(Meridiastra gunnii)
Photographs of Gunns Six Armed Star taken at Robbs & Ammo Jetty.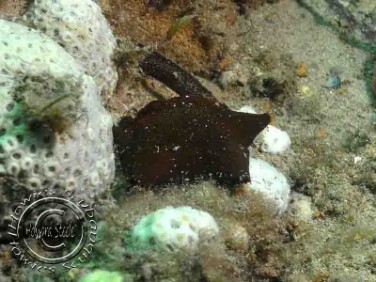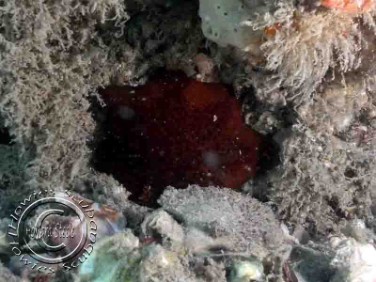 Photographed at Mettams Pool and BBR.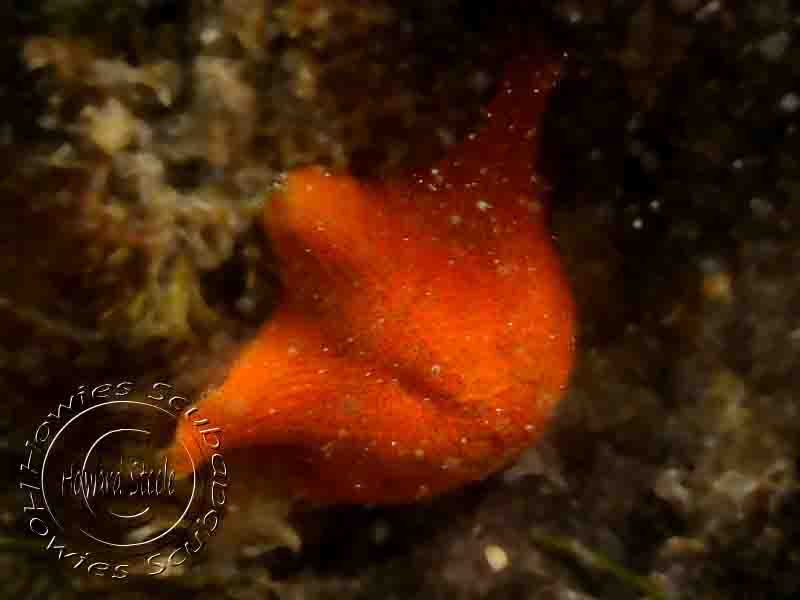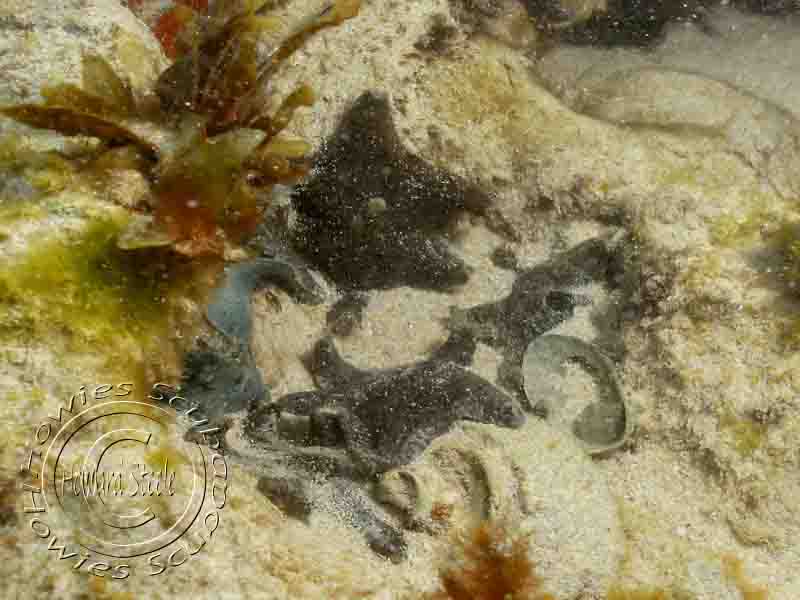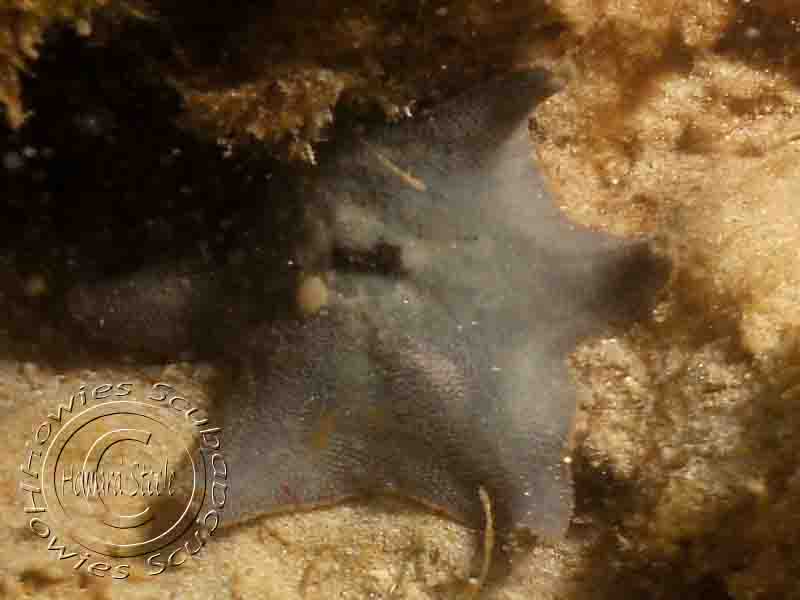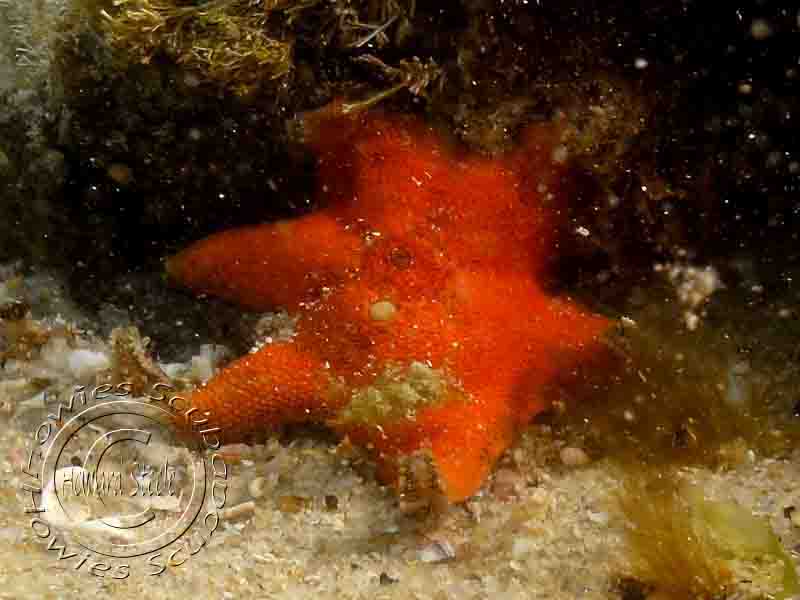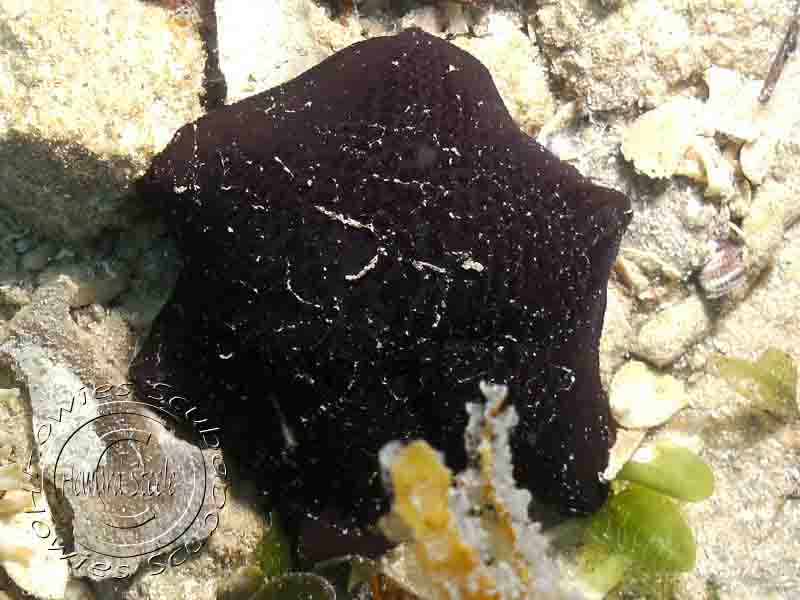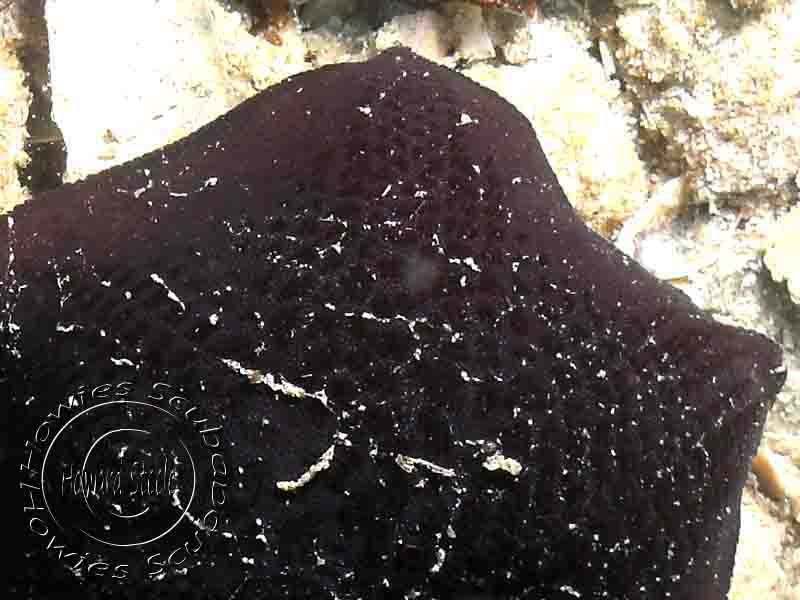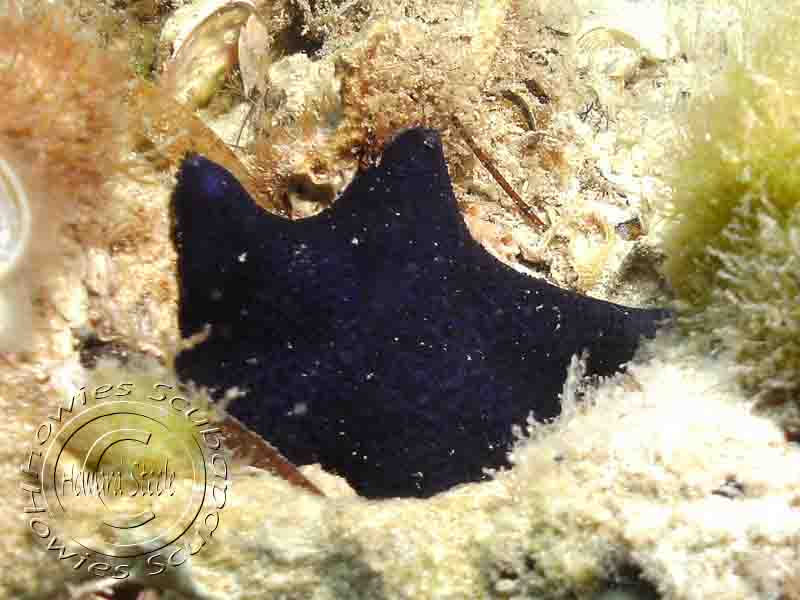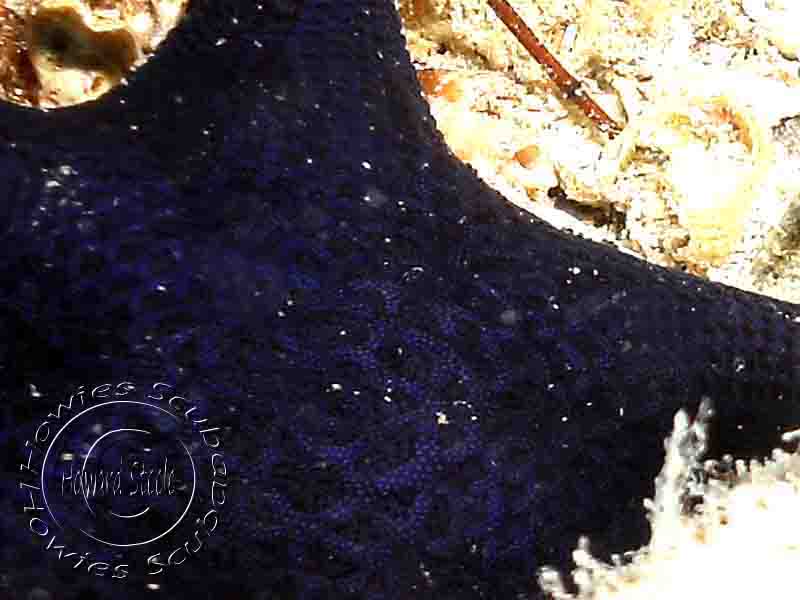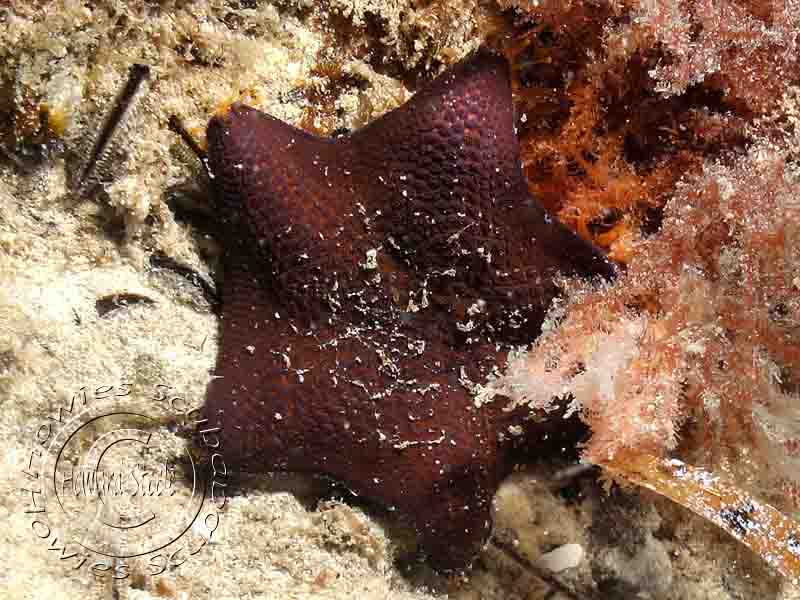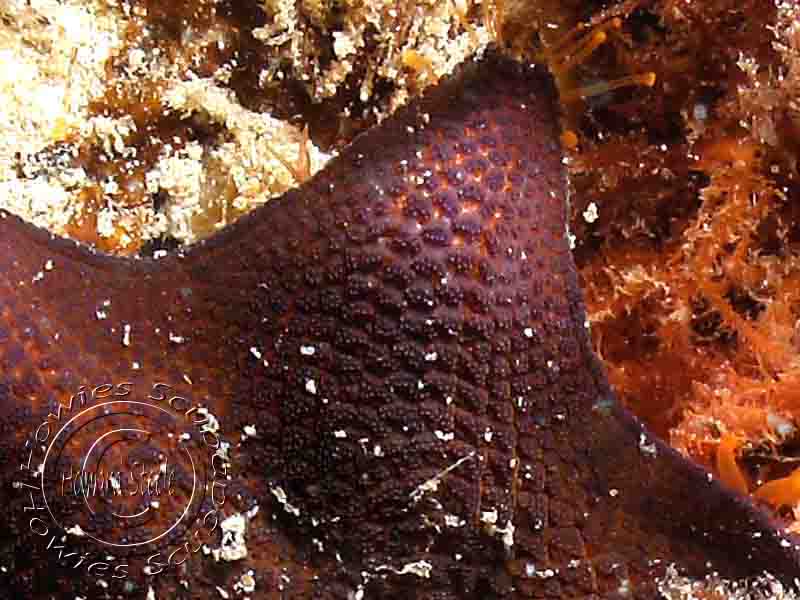 IF YOU'RE NOT GOING DOWN: THEN WHERE THE HELL ARE YOU GOING