Marine Life Identification Perth WA
Shore Diving
Sea Stars
Family Asteriidae
The Asteriidae are a family of Asteroidea (sea stars) in the order Forcipulatida.... (Wikipedia)
---------------------------------------------------------------------------------------------------------------------------------------------------------------------------
Eleven Armed Sea Star
(Coscinasterias Muricata)
The Eleven Armed Sea star is a bit of a misleading title as it incorporates sea stars which have arms ranging between 7 - 14, they are a quite large sea star.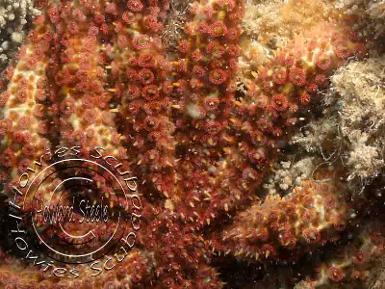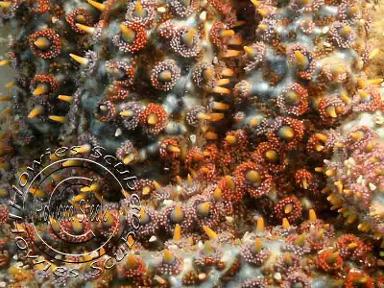 Bottom two photographs where taken at Point Peron. This Star had tight hold of the Sea Hare and was refusing to let go. I watched the struggle for about five minutes and I didn't fancy the Hares chances.

11 Armed Sea Stars are known to be predatory stars.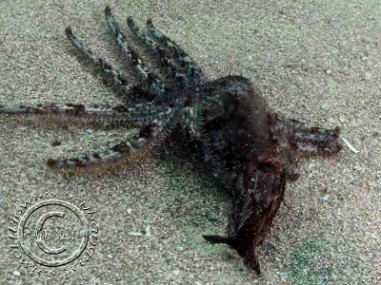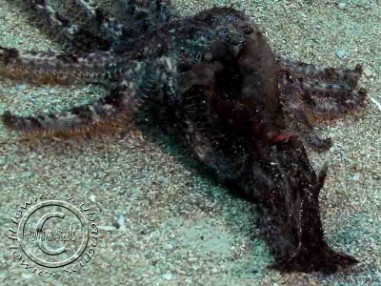 Many Armed Sea Star
(Allostichaster polyplax)
Many Armed Sea Star includes sea stars with arm numbers that range between 6 - 9 arms and they are tiny stars.
That said the photograph on the right has 10 arms, so is it a different star or does it just have a spare appendage.
These stars can reproduce asexually so maybe bits are due to fall off.
Any help would be good.

Photographs taken at Robbs & Ammo Jetties.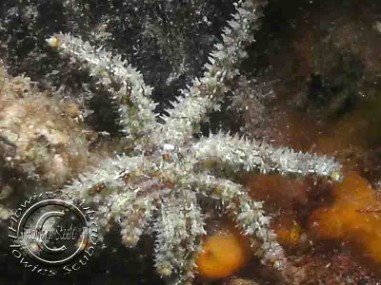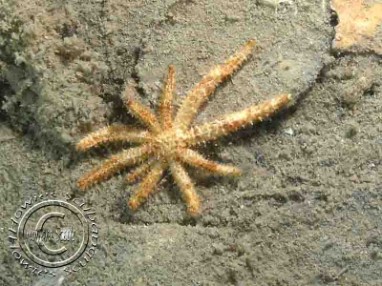 Western Granular Seastar
(Uniophora dyscrita)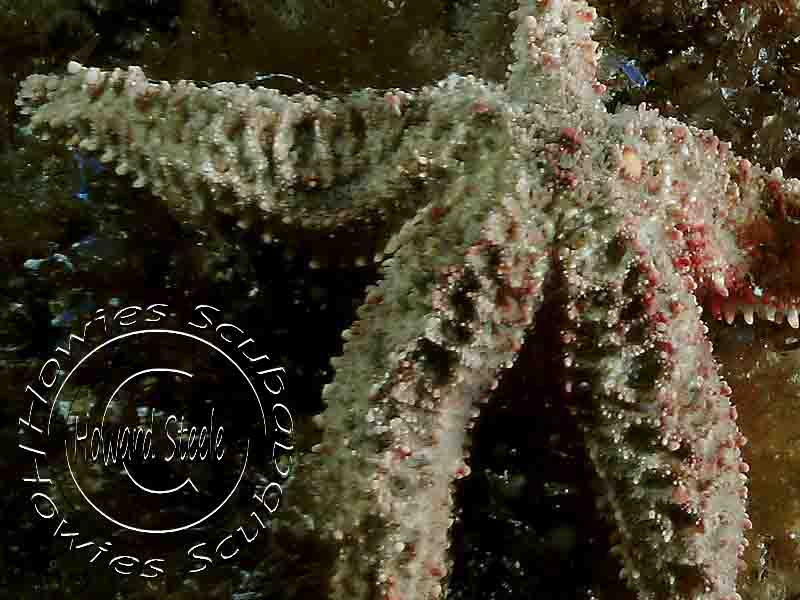 IF YOU'RE NOT GOING DOWN: THEN WHERE THE HELL ARE YOU GOING