Fish Identification Perth WA
Shore Diving
Scorpaenidae, the scorpionfish, are a family of mostly marine fish that includes many of the world's most venomous species. As the name suggests, scorpionfish have a type of "sting" in the form of sharp spines coated with venomous mucus. The family is a large one, with hundreds of members. They are widespread in tropical and temperate seas, but mostly found in the Indo-Pacific... (Wikipedia)
---------------------------------------------------------------------------------------------------------------------------------------------------------------------------
Western Red Scorpion Fish aka Western Red Rock Cod
(Scorpaena sumptuosa)
This handsome little devil was photographed at Robbs Jetty. If you are lucky enough to see a Western Red Scorpionfish you will be surprised how little they move, in fact the only things this one moved was its eyes and a slight rise in its venomous spines when I moved in to take a picture. My buddy took six attempts to find this sitting in the pylon even with me pointing directly at it because it moved so little and is camouflaged so well.
Second set of photographs taken at Rockingham DT just on the small tyre reef on the slope as you are exiting the dive site. Again superbly camouflaged.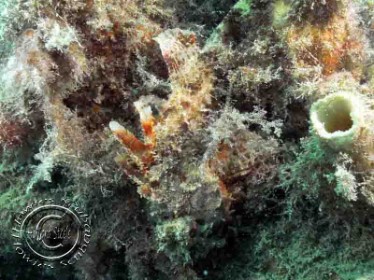 I have included these two photographs taken at Rottnest Isl. to highlight the varying colour schemes these fish have.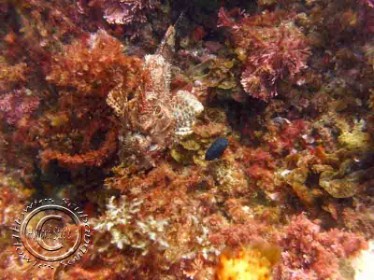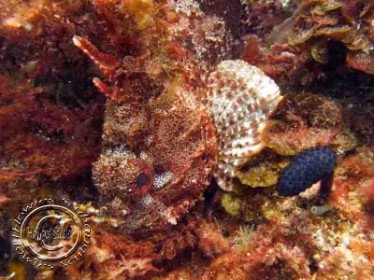 And these beautiful specimens photographed at Busselton Jetty.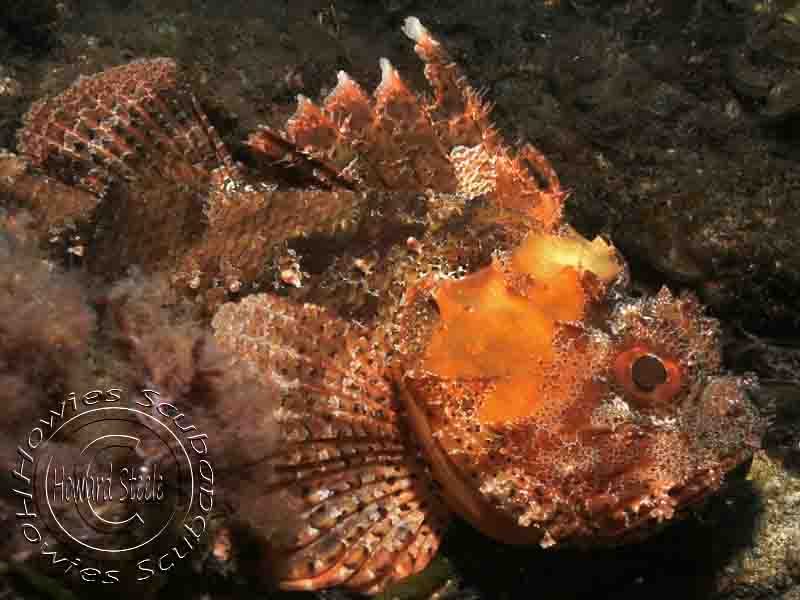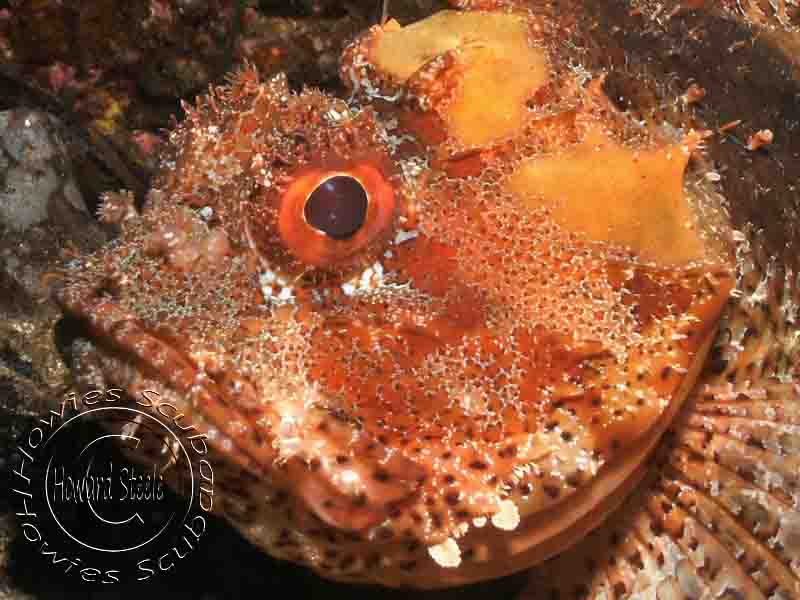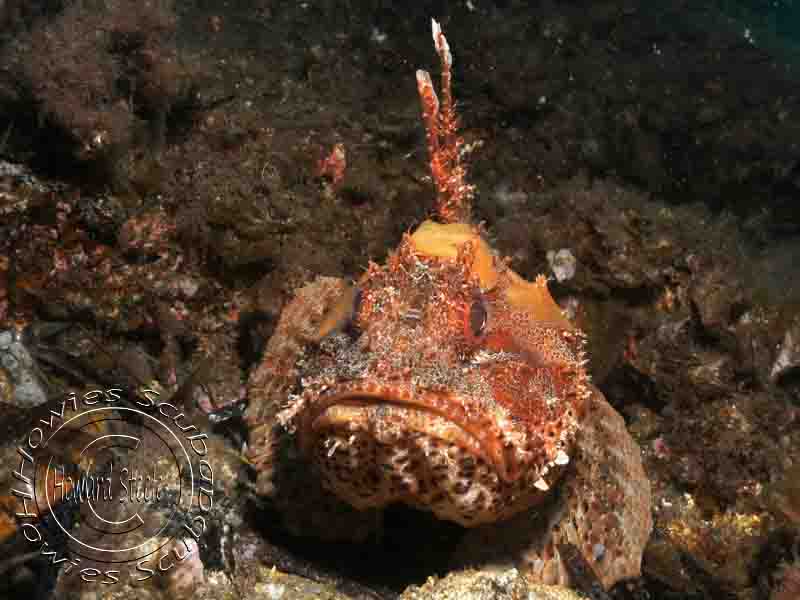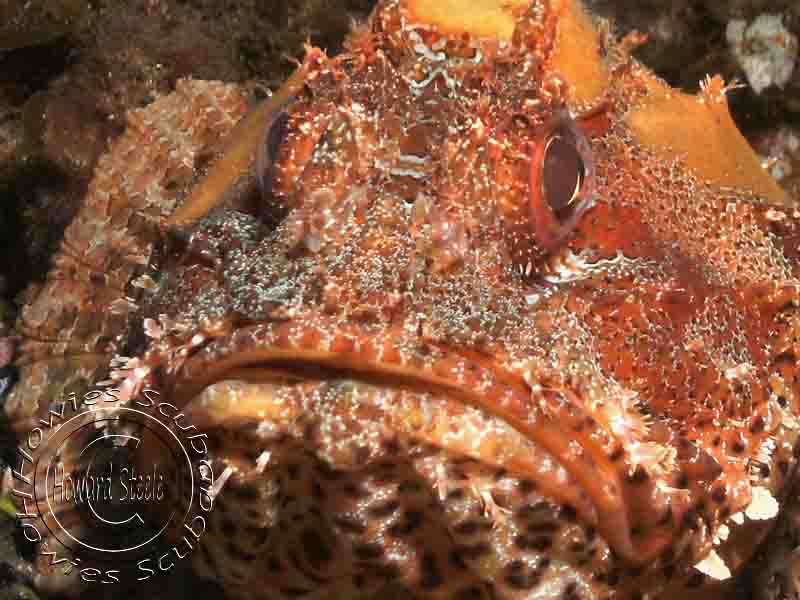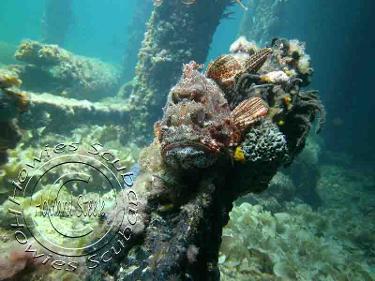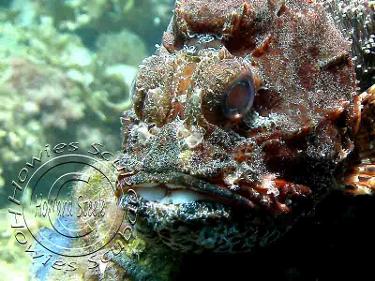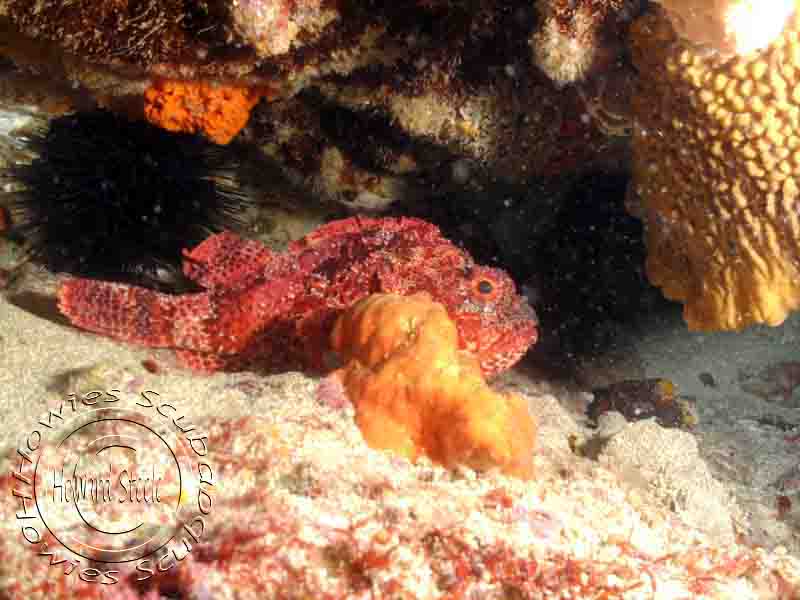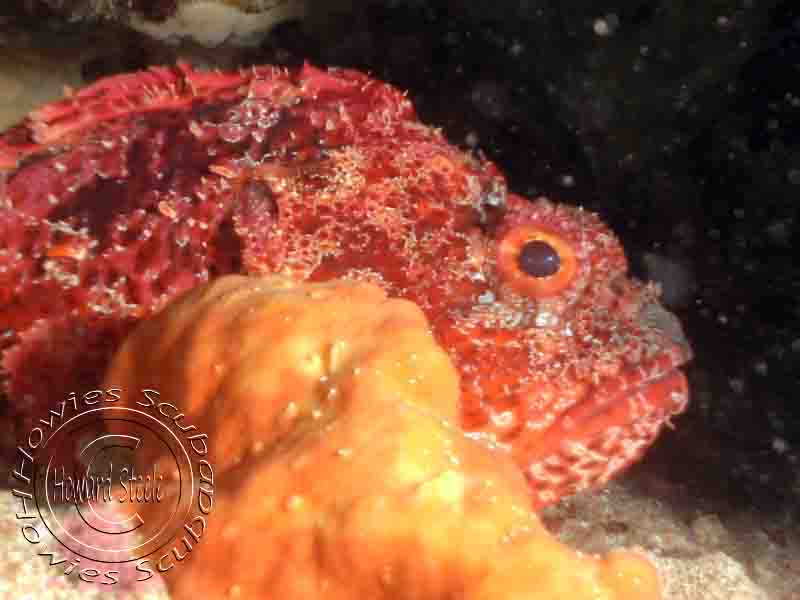 Thanks to Darren Treloar-Brown, one of the regulars from Dolphin Scubas' Sunday Morning Shore Dive for donating this great photo, showing a wonderful colour variation.

Photographed at Kwinana Grain Terminal.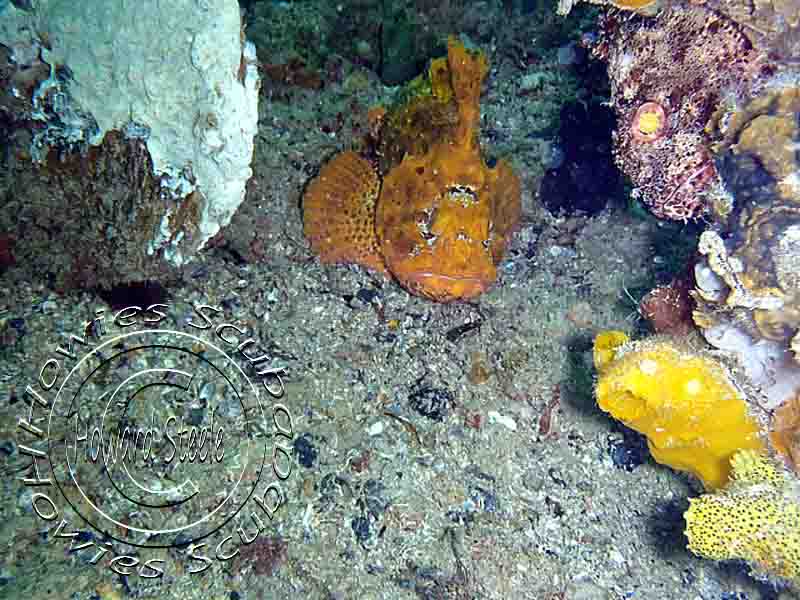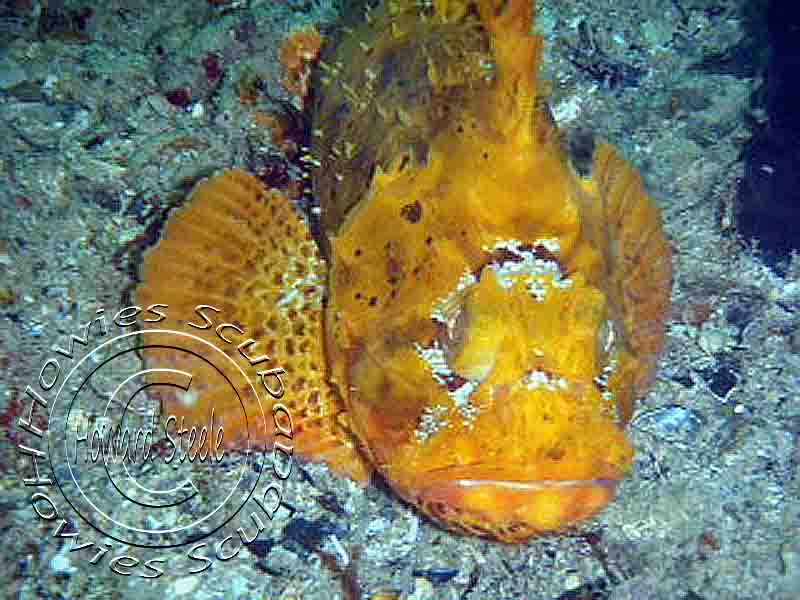 Just in case you hadn't worked it out yet.... I love these fish.... I just think they are brilliant... cold... and stealth like..... but so beautiful...

The following photos taken by Mel Turner, Alex Farny and your truly, all from local shore dives.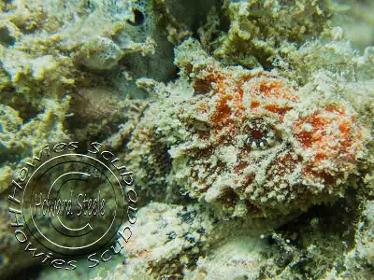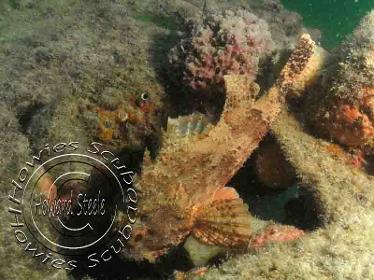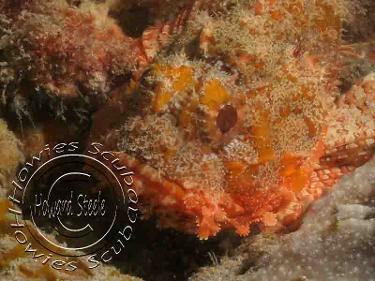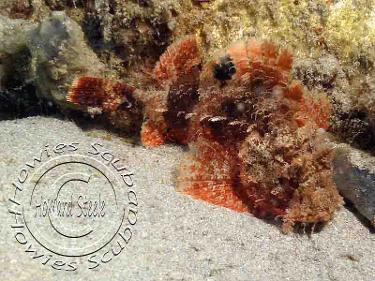 IF YOU'RE NOT GOING DOWN: THEN WHERE THE HELL ARE YOU GOING