Fish Identification Perth WA
Shore Diving
Porcupinefish are fish of the family Diodontidae, (order Tetraodontiformes), also commonly called blowfish (and, sometimes, "balloonfish" and "globefish").They are sometimes confused with pufferfish. Porcupinefish are closely related to pufferfishes but porcupinefish have heavier spines (hence the name porcupine) on their body. Also unlike the pufferfishes, they have only a single plate of fused teeth in each of the upper and lower jaws... (Wikipedia)
---------------------------------------------------------------------------------------------------------------------------------------------------------------------------------------------------------------------
Globefish
(Diodon nicheremus)
The Porcupinefish are an unusual looking fish, they are a little timid and generally scurry off when you get too close.
I am not convinced they are one of the smartest of fish. Observed one trying to swim through the fencing at the chicken coop at the Dive Trail, it tried about 5 times until it realised it was too big to fit through the hole.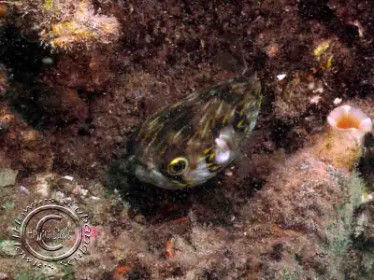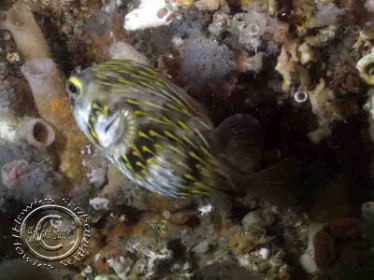 Black Spotted Porcupinefish
(Diodon hystrix)
This was a nice little moment during a night dive at Ammo Jetty, this very large, very friendly and very inquisitive Porcupinefish came along,and began inspecting these strange looking things in its home.

If this is indeed a Black Spotted Porcupinefish then it potentially could end up being twice this size as the can grow up to 70 cm's in length, this one I would guess was approx. 30 - 35 cm's long.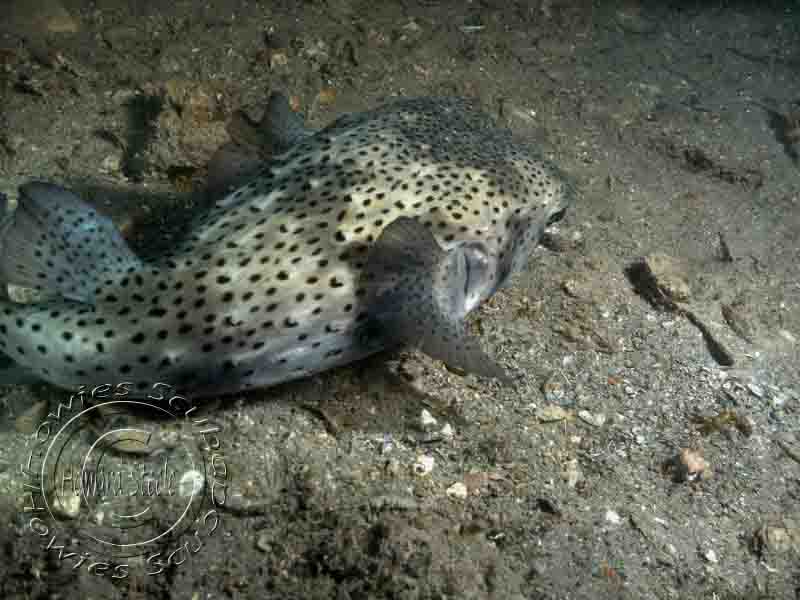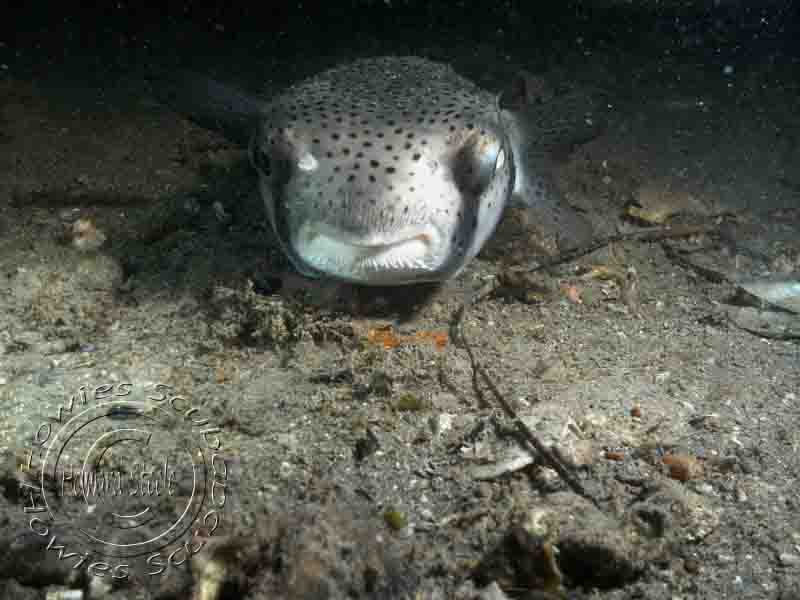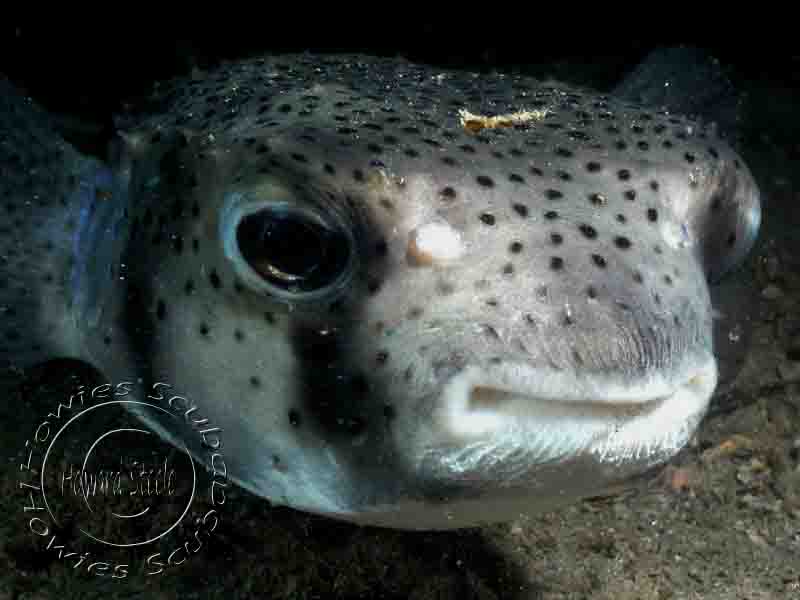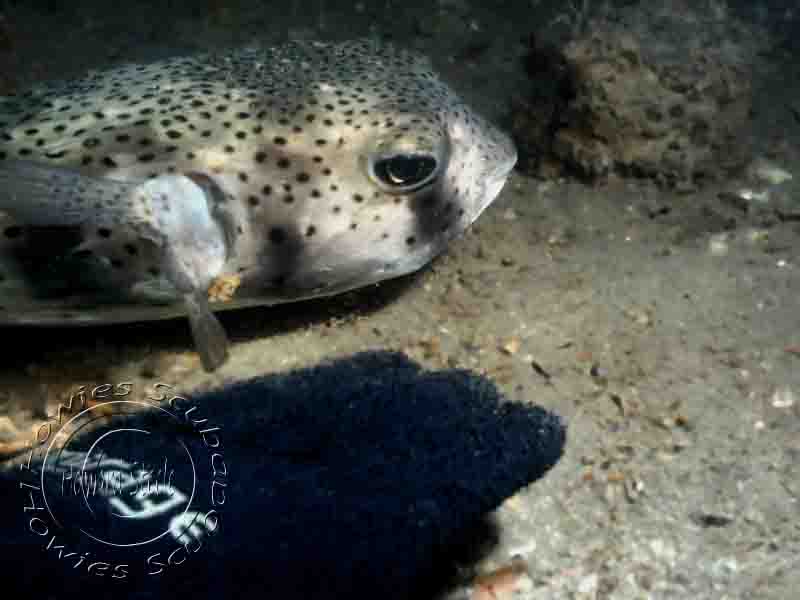 IF YOU'RE NOT GOING DOWN: THEN WHERE THE HELL ARE YOU GOING