Fish Identification Perth WA
Shore Diving
Moray eels are cosmopolitan eels of the family Muraenidae. The approximately 200 species in 15 genera are almost exclusively marine, but several species are regularly seen in brackish water, and a few, for example the freshwater moray (Gymnothorax polyuranodon), can sometimes be found in fresh water... (Wikipedia)
Western Moray aka Woodwards Moray
(Gymnothorax woodwardi)
Well finally I have it..... the elusive Ammo Jetty Moray Eel......

After 4 years of diving at Ammo Jetty and only one other previous sighting I am happy to finally get a close up of this handsome creature.

I had previously been unsuccessful trying to get a photograph of this little darling about a year ago, as I was cut up by another diver just as I was about to hit the shutter button....

Anyway all is good as I have now been blessed with these wonderful shots whilst on a night dive at Ammo, and of course a little bit of video.

Now I originally identified this as a Green Moray Eel, that was until I recently updated my resources and found out that in fact I was wrong, to put it simply.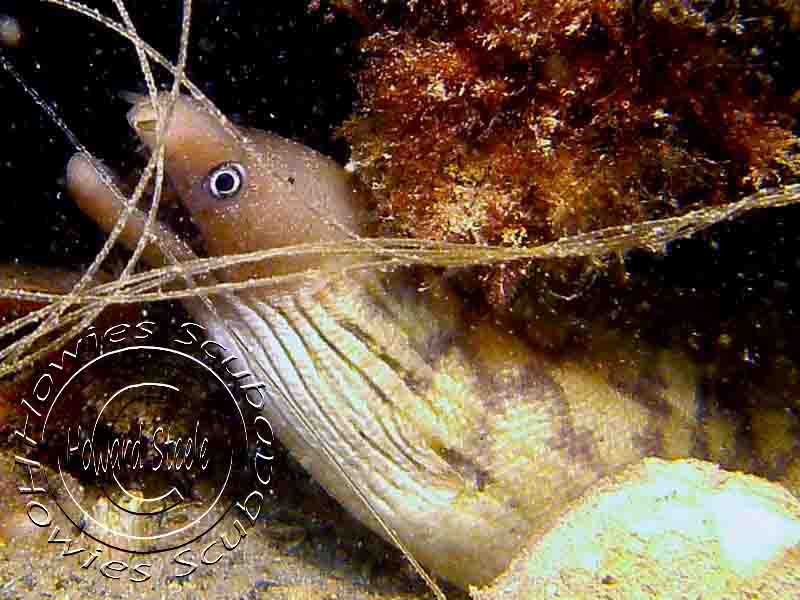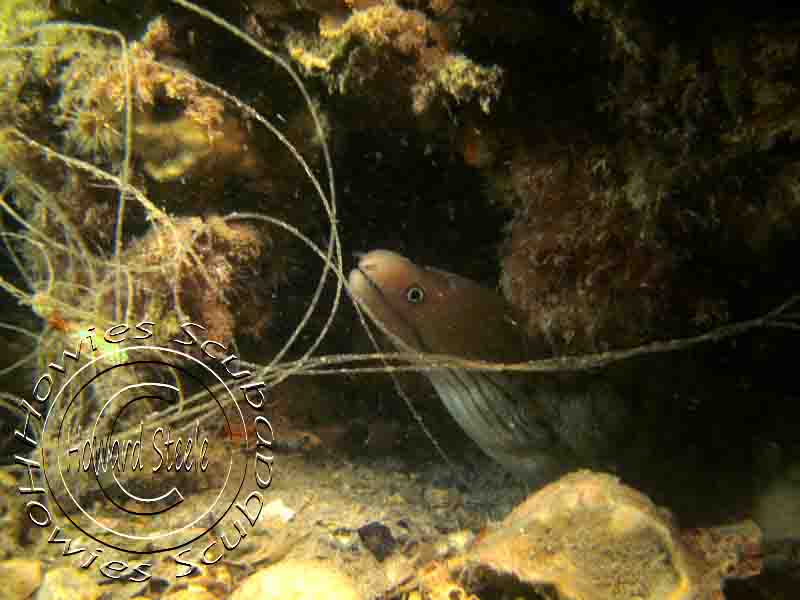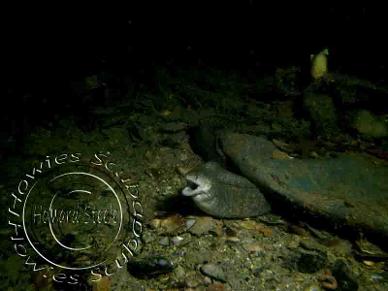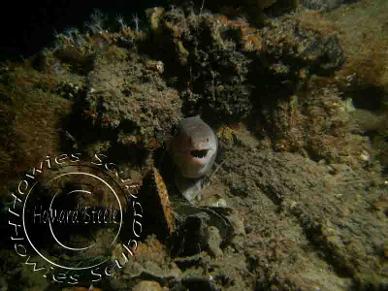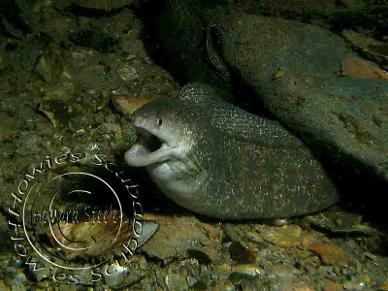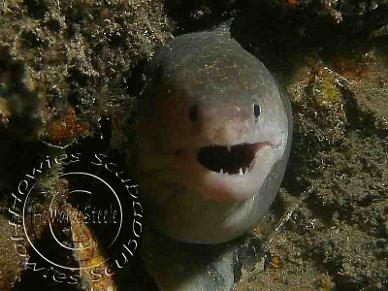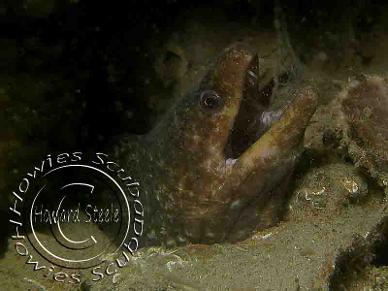 Video

This is not a video of a Green Moray as I originally thought, but of a Western Moray.
IF YOU'RE NOT GOING DOWN: THEN WHERE THE HELL ARE YOU GOING