Fish Identification Perth WA
Shore Diving
-------------------------------------------------------------------------------------------------------------------------------------------------------------------------------------------------------------------
Moonlighgter aka Six-banded Coralfish (Juvenile)

(Tilodon sexfasciatus)

This photograph was taken at Bird Isl. Cape Peron, also seen at Ammo Jetty, BBR and the reefs north of the river.

Every time I looked at this picture I just thought it was a Stripey as there were a lot of Stripey's at Bird Isl. and this just nicely blended in.

Difficult to identify at first as I thought it was a butterflyfish, but could not find it in any of my resources, but fortunately stumbled across text that explained the likeness to butterflyfish especially in its juvenile stages.

Second photograph taken at BBR.
3 & 4 taken @ Robbs Jetty.
5 & 6 taken @ Trigg Beach.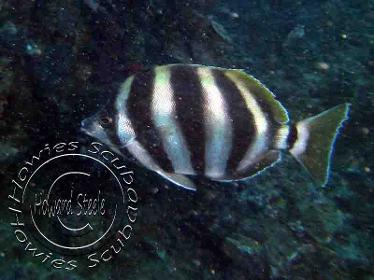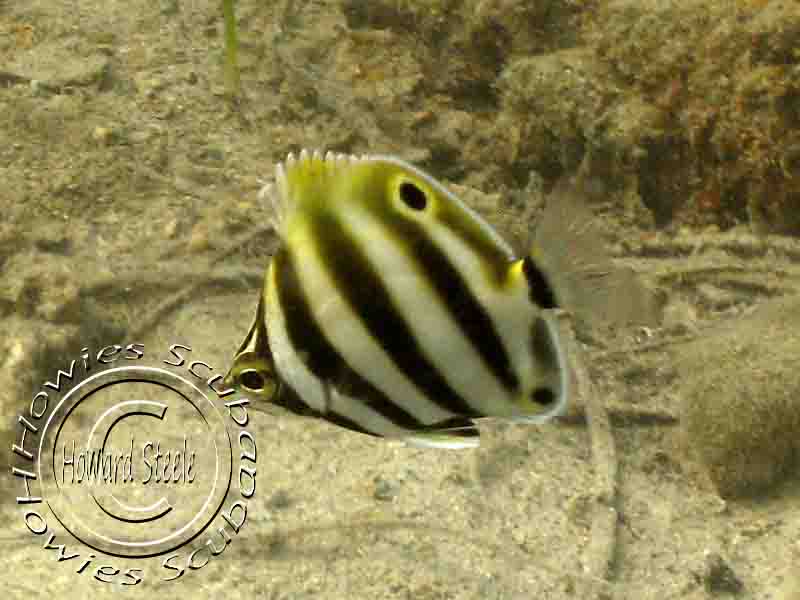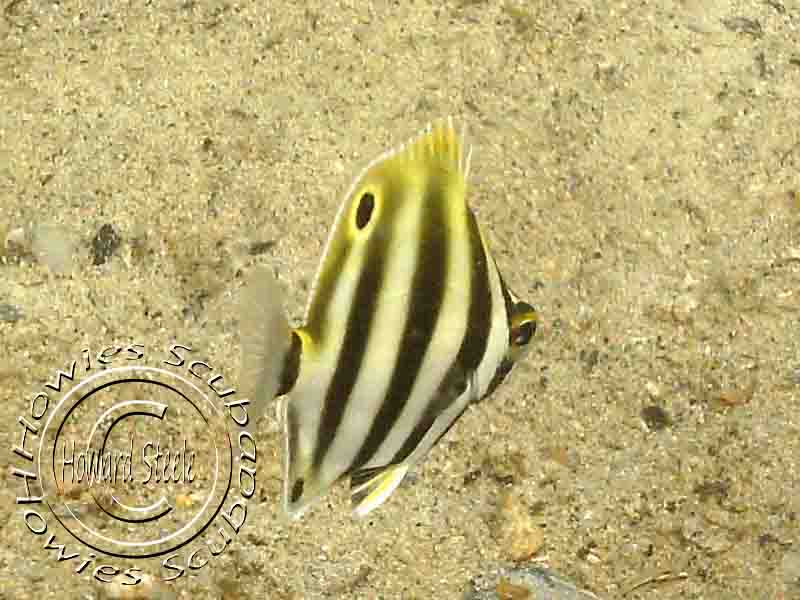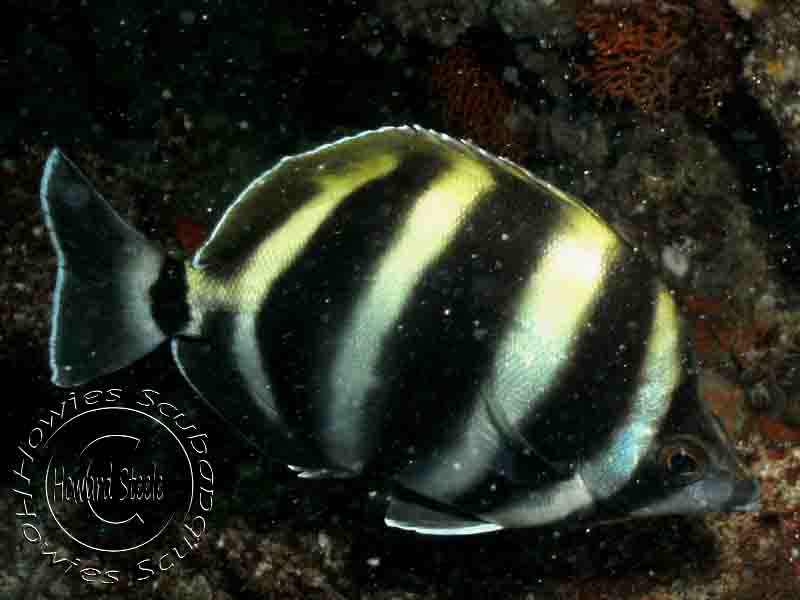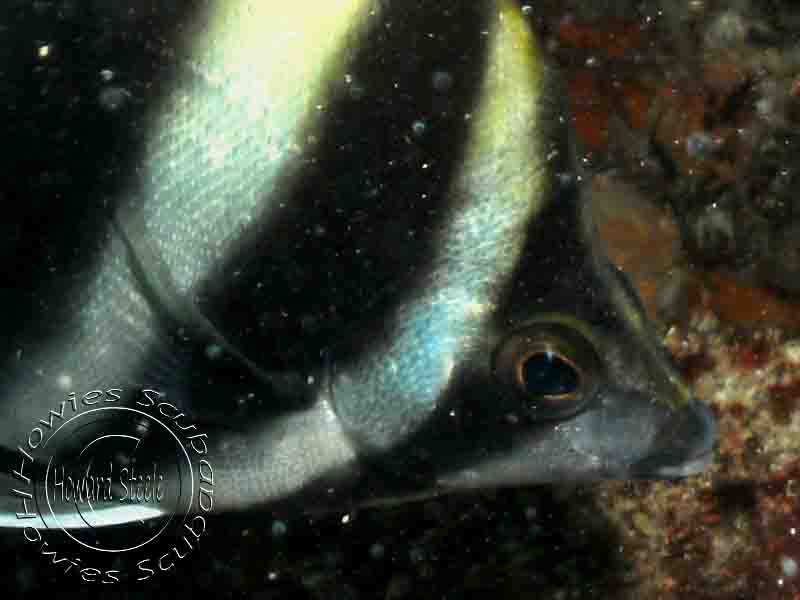 IF YOU'RE NOT GOING DOWN: THEN WHERE THE HELL ARE YOU GOING