Fish Identification Perth WA
Shore Diving
Pterois is a genus of venomous marine fish found mostly in the Indo-Pacific, known collectively as the lionfish. Pterois is characterized by red, white and black stripes, showy pectoral fins and venomous spiky tentacles. Pterois are classified into fifteen different species, but Pterois radiata, Pterois volitans and Pterois miles are the most commonly studied.... (Wikipedia)

---------------------------------------------------------------------------------------------------------------------------------------------------------------------------
Common Lionfish Juvenile

(Pterois volitans)
This beautiful but highly venomous little devil was a delight to see at Rockingham Wreck Trail.
This was the first time I had seen one of these delicately made fish. I have to say I was absolutely made up.

Another huge thanks to Kerensa for spotting this stunner.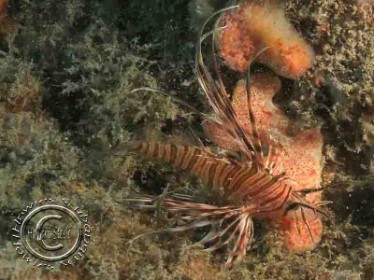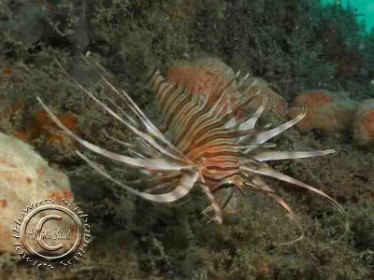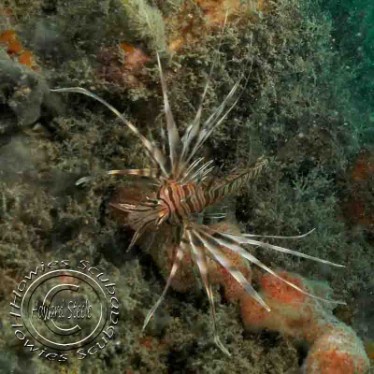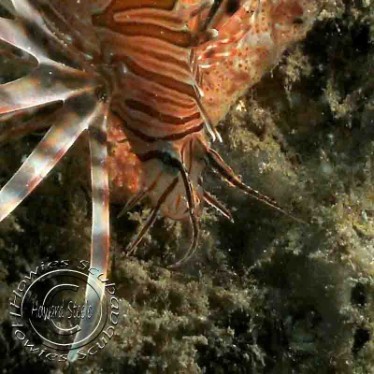 "The Lionfish King" is very much a tongue in cheek self bestowed title in 2012 after explaining to a newbie diver how rare and uncommon it was to see a Lionfish at our dive sites.
Then I completed a series of about 5 dives and stumbled across one on every dive. They were quickly becoming more common than "Blowies".

Anyway it is always beautiful thing to see and as I write this there appears to be a group of resident Lionfish at Ammo & Robbs Jetty, not sure at what point these will turn from something beautiful to watch to becoming a nuisance, as it has in other areas around the world.

I love the bottom images in this section, taken on a night dive at MAAC, all of us were trying to photograph this very large school of tiny fish and were 100% oblivious to this highly poisonous observer.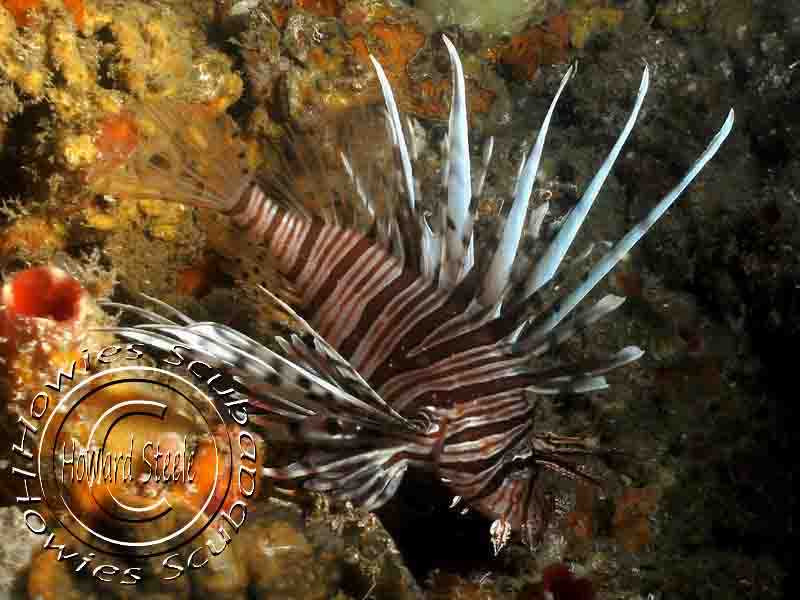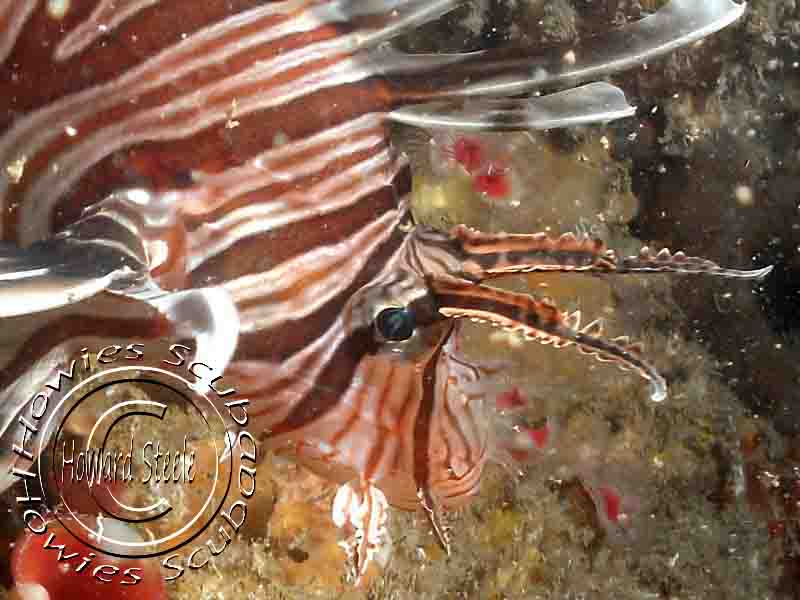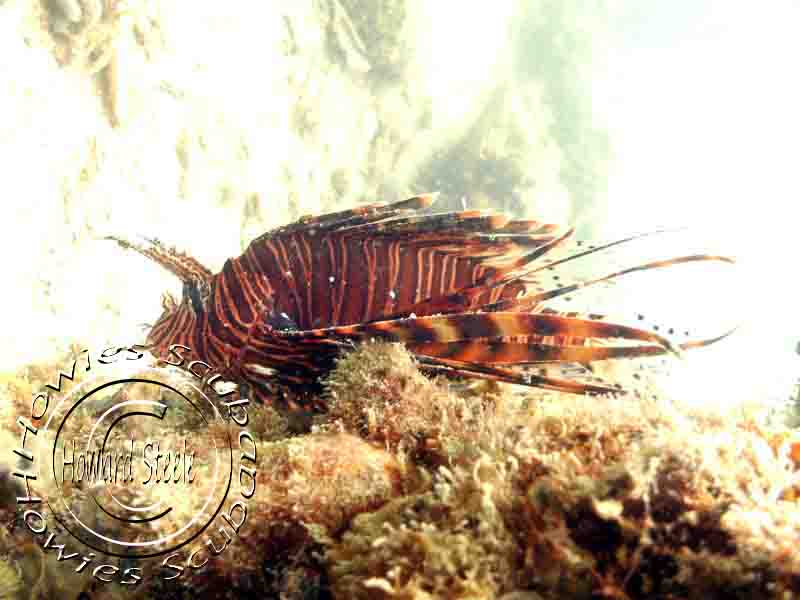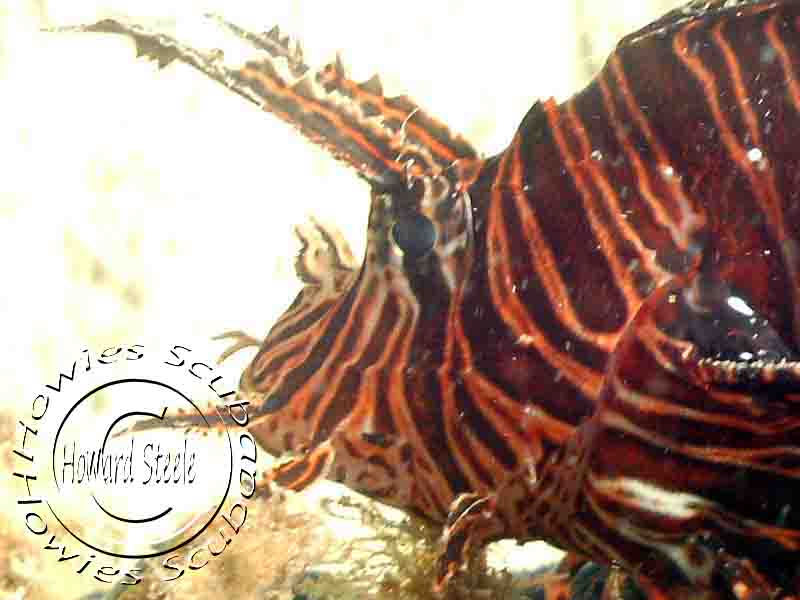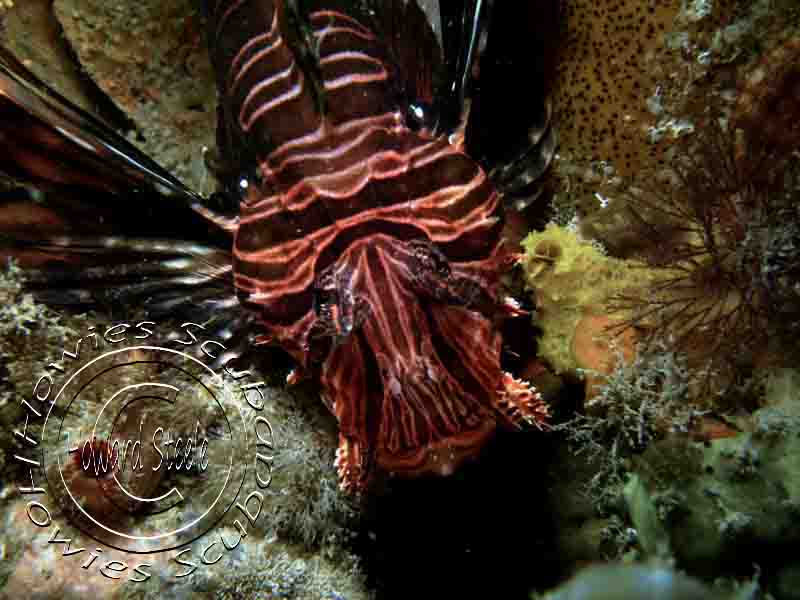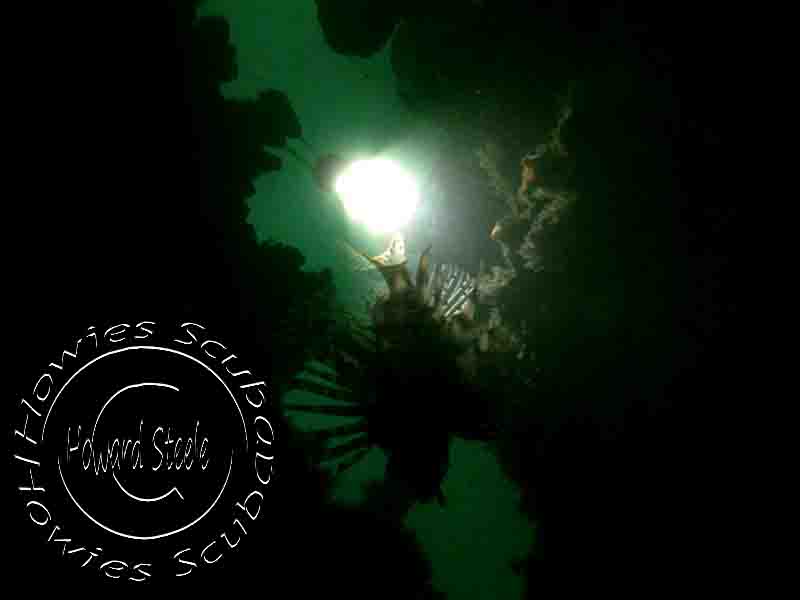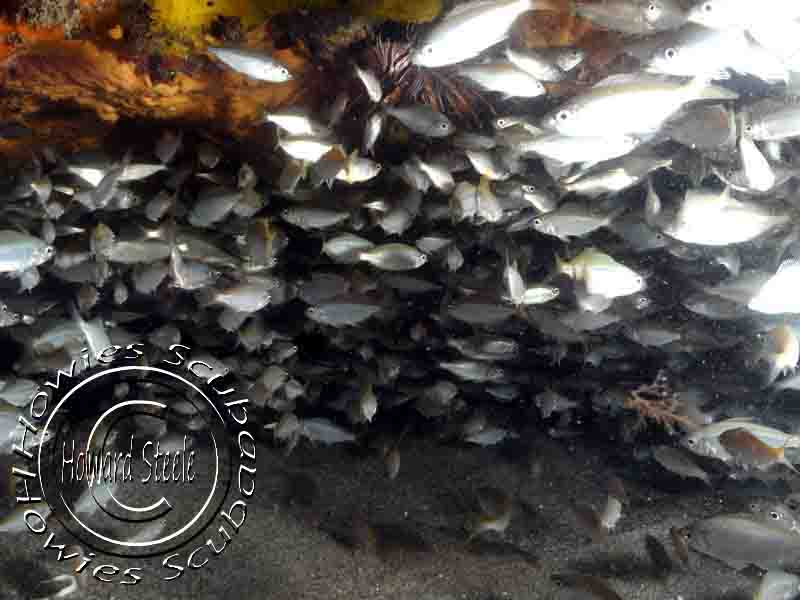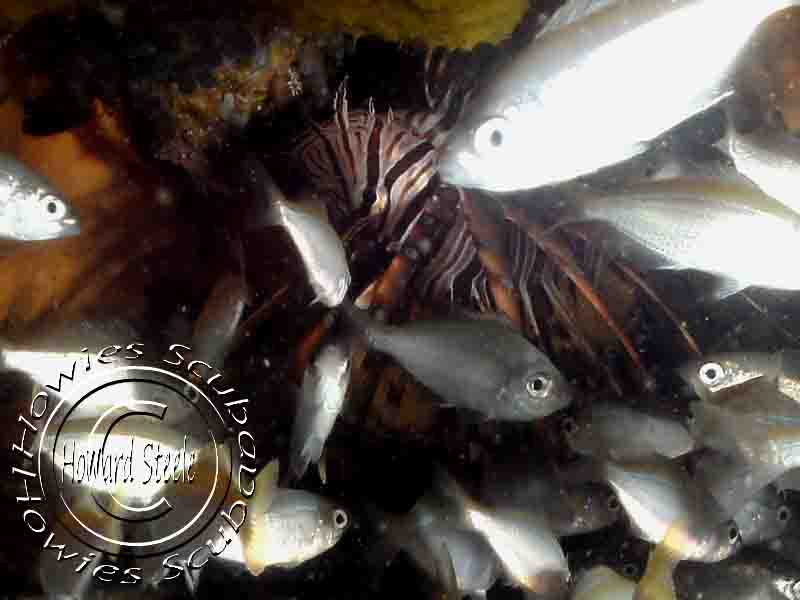 Paler colouration. Taken @ BBR.


Photographed @ Trigg Beach, showing a quite dark, almost blackened variation.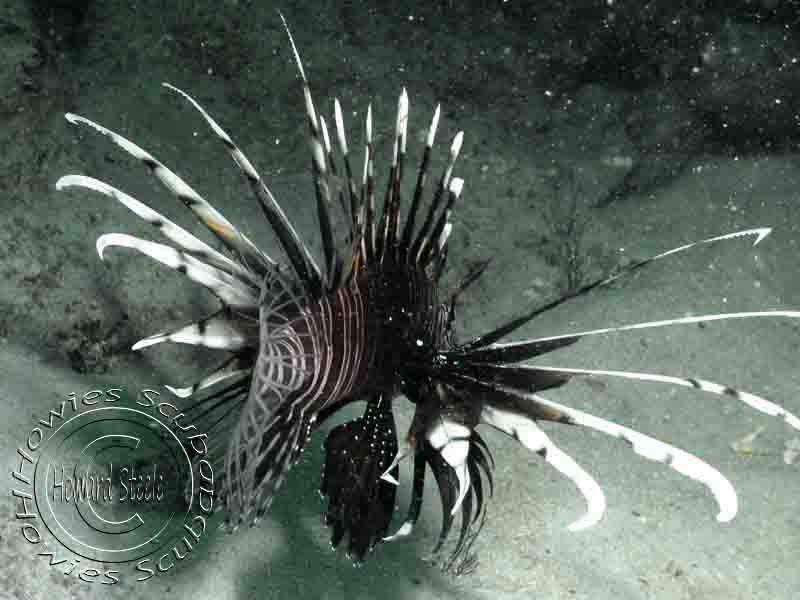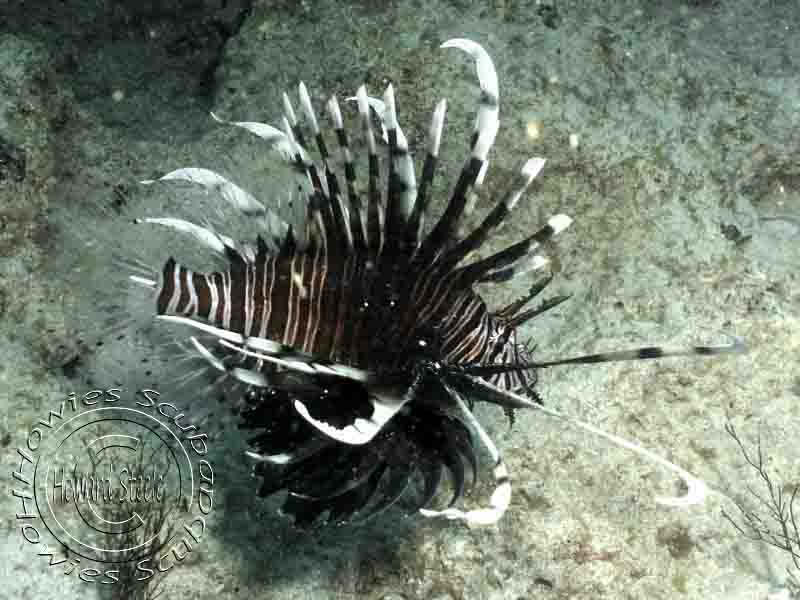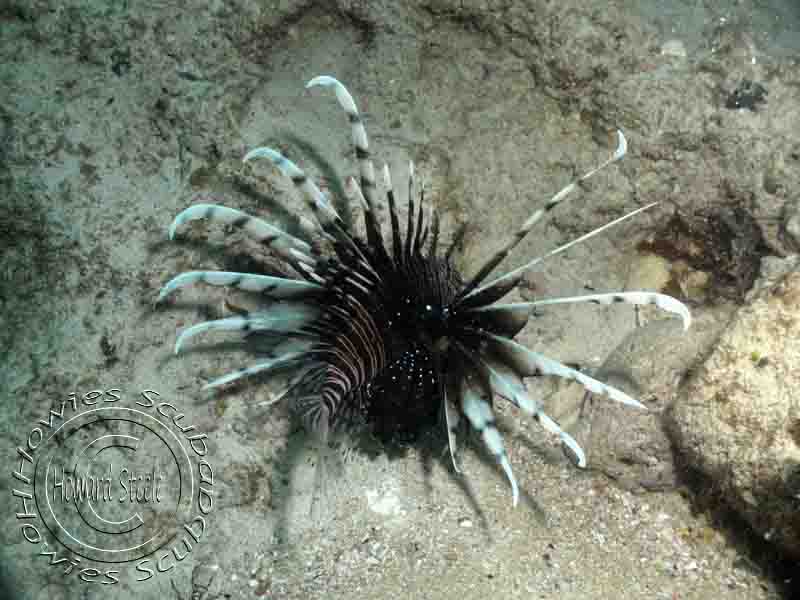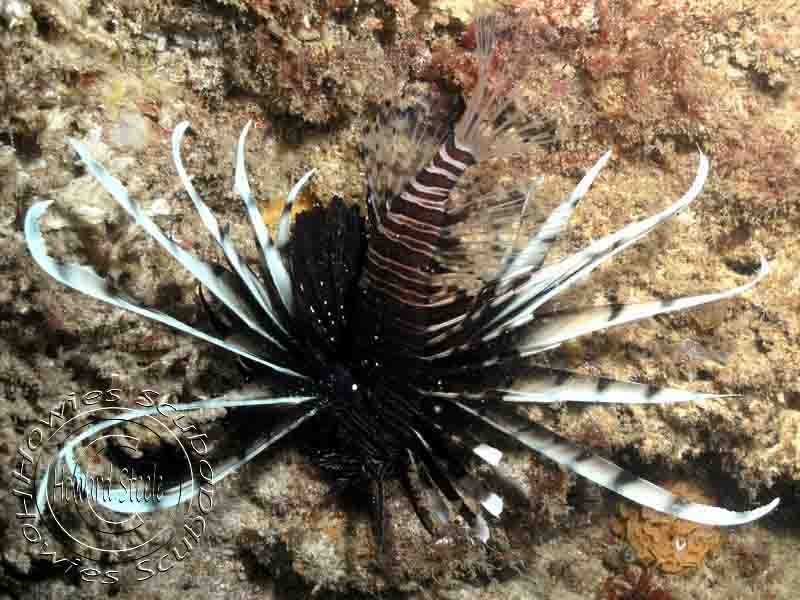 An unbelievable moment at Warnbro Sound. I was amazed by how many Lionfish where at this site, but not only that but the Grand Daddy of them all, this huge Lionfish, first time I had ever seen a fully matured one, stunning, you could see the years of wisdom in his eyes and his scales.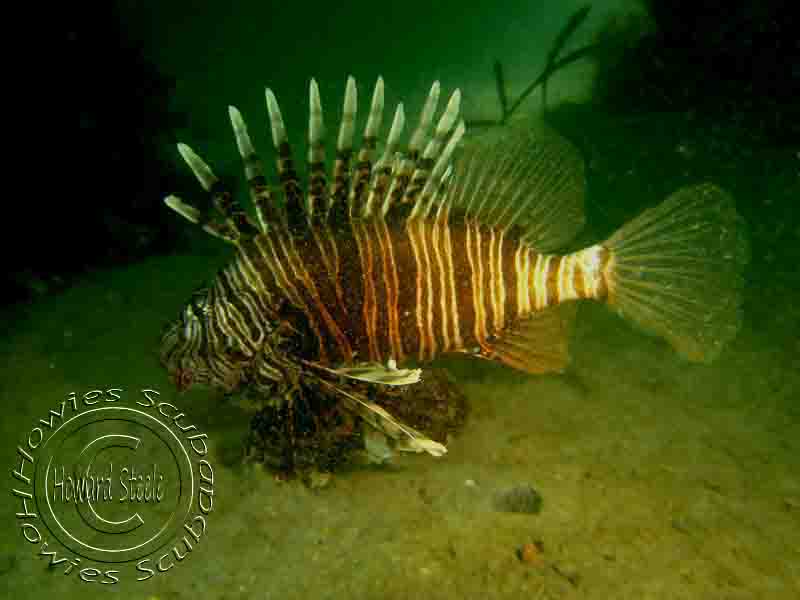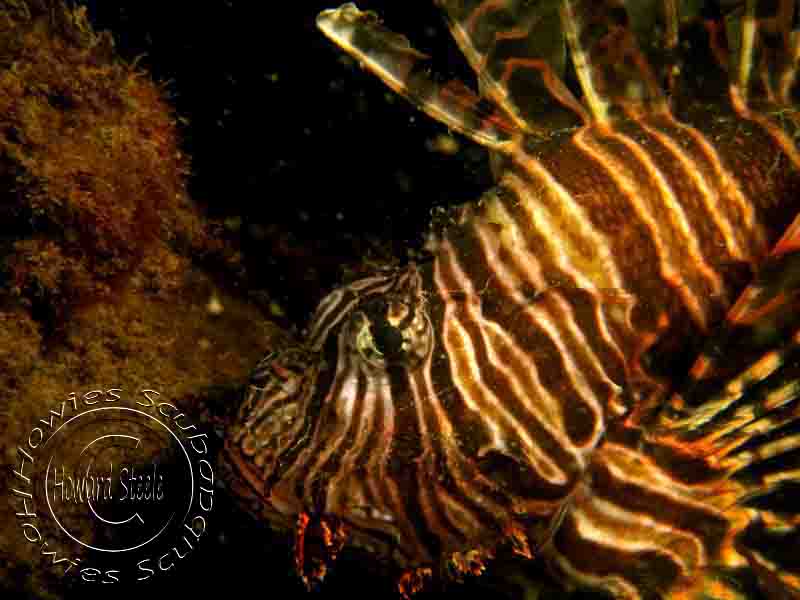 Watch the speed of this hungry little guy.

IF YOU'RE NOT GOING DOWN: THEN WHERE THE HELL ARE YOU GOING