Fish Identification Perth WA
Shore Diving
-------------------------------------------------------------------------------------------------------------------------------------------------------------------------------------------------------------------
Rough Flutemouth
(Fistularia petimba)
Photographs taken at Robbs Jetty & Ammo Jetty.

These slippery guys were difficult to photograph, fast whip like movements, just a short flick of the tail and gone. I had to try and sneak up on them to get close, and I didn't get as close as I would have liked........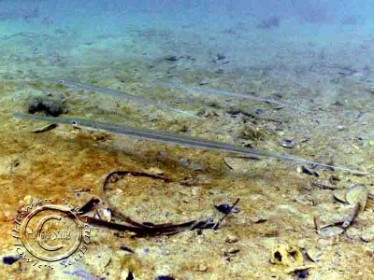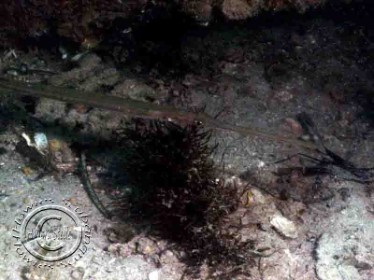 However.......... a couple of months later one of these little guys found itself caught between a rock and a hard place.
As it was swimming towards me and was just about to do a runner my dive buddy was swimming towards me and, purely by forced this guy to make a quick decision, either swim passed me or my buddy, well as you can see he chose me and he was very cautious and passed nice and slowly, great little moment.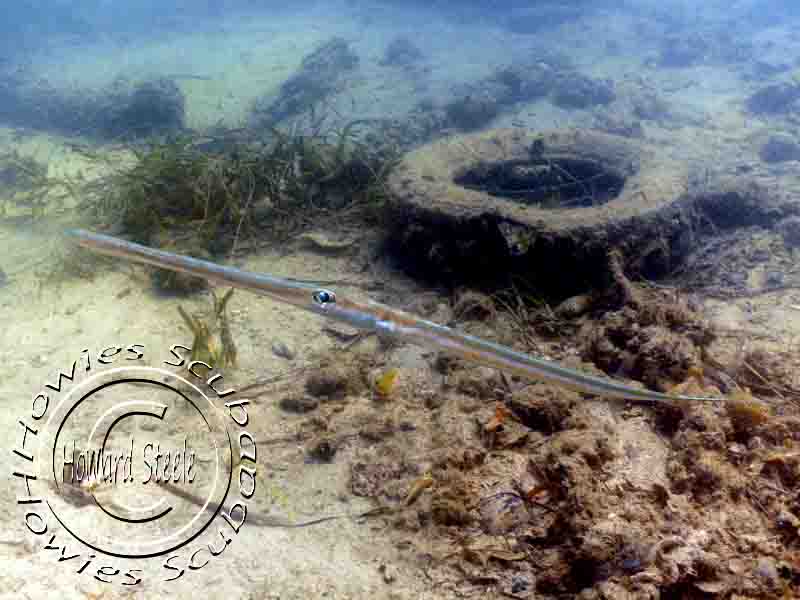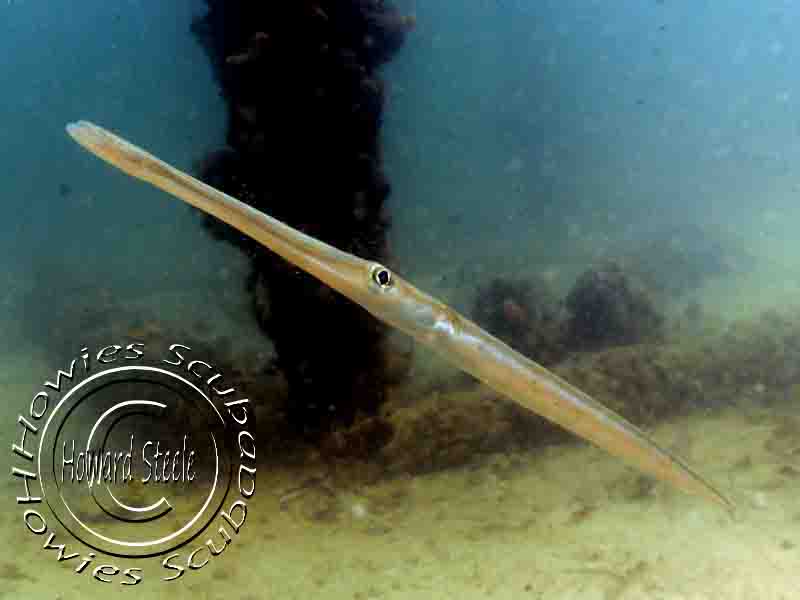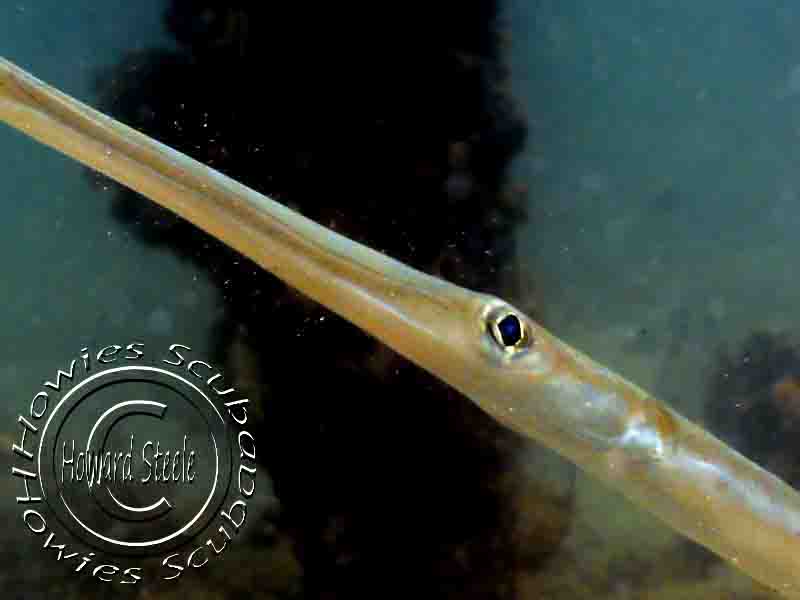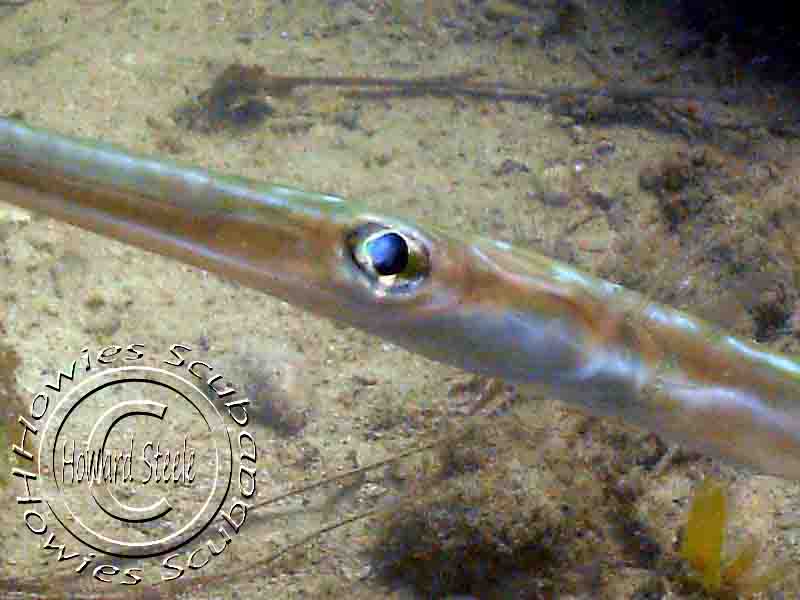 One of those brief moments that you get when diving, should I photograph or should I film ?
On this occasion filming won out, as I knew it would be brief. These stills taken from the video below.

Taken at Robbs Jetty on night dive.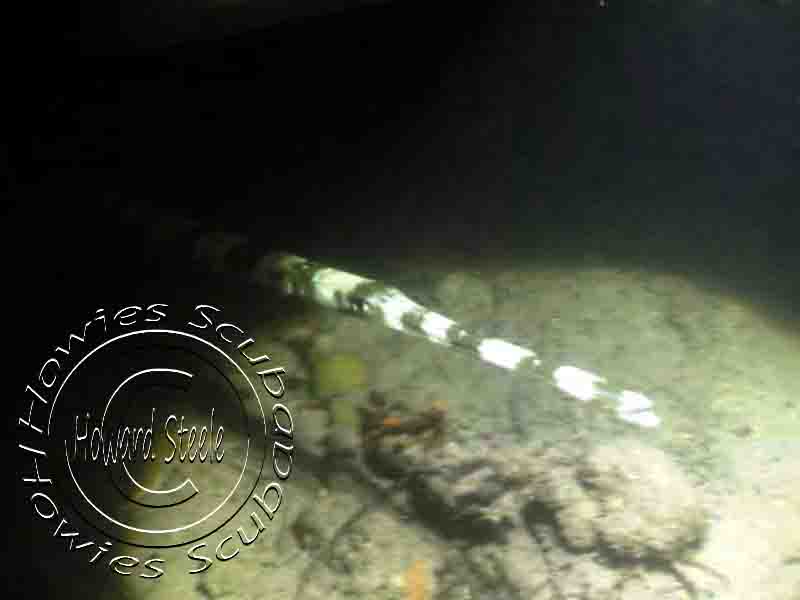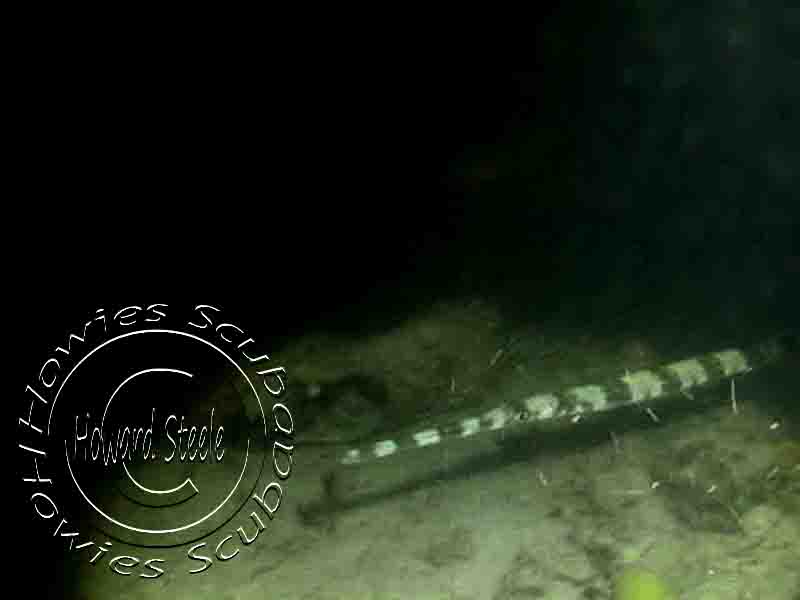 IF YOU'RE NOT GOING DOWN: THEN WHERE THE HELL ARE YOU GOING