Fish Identification Perth WA
Shore Diving
Ostraciidae is a family of squared, bony fish belonging to the order Tetraodontiformes, closely related to the pufferfishes and filefishes. Fish in the family are known variously as boxfishes, cofferfishes, cowfishes and trunkfishes. It contains 25 species in six extant genera... (Wikipedia)
---------------------------------------------------------------------------------------------------------------------------------------------------------------------------
Western Smooth Boxfish
(Anoplocapros amygdaloides)
Photographs taken at Ammo Jetty however, all the Boxfish here are common around the local dive sites.
Image 3 has always been one of my favourites with the Boxfish hiding behind the weed, playing hide and seek.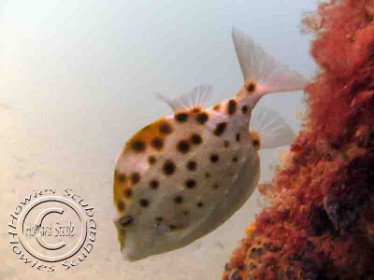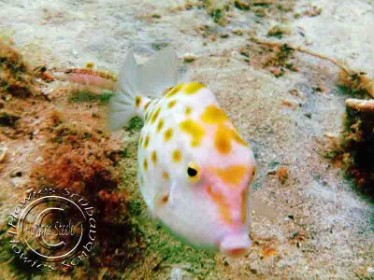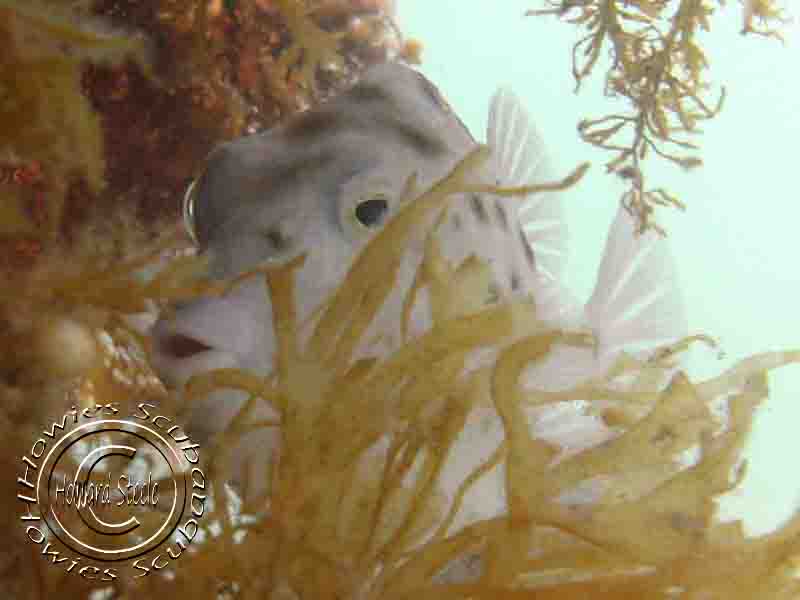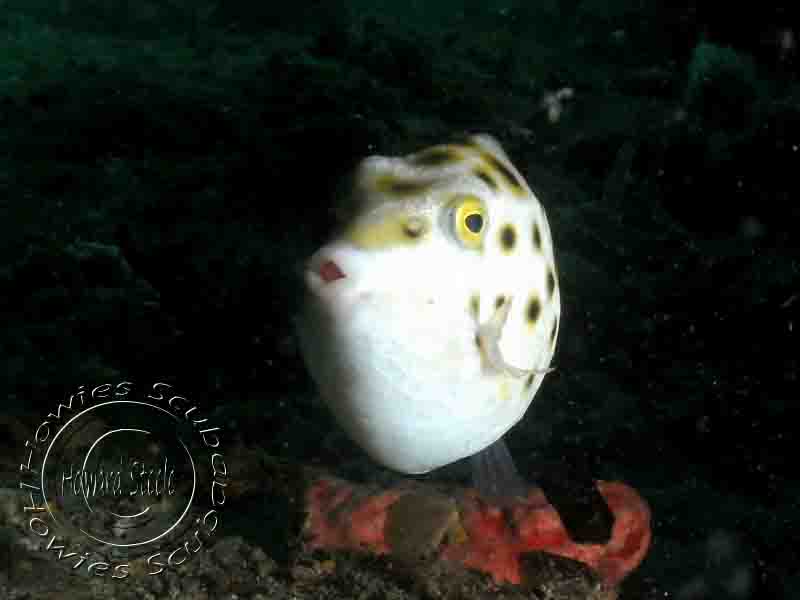 Photographs 5 & 6 I have found a little unusual.

(Left) A covering of some type of green algae, I have seen this on a few Western Smooth Boxfish, especially around man made groins such as Jervoise Bay and Port Coogee, which are usually covered with algae.
(Right) Just not a lot of obvious dark marking that is synonymous with this Boxfish.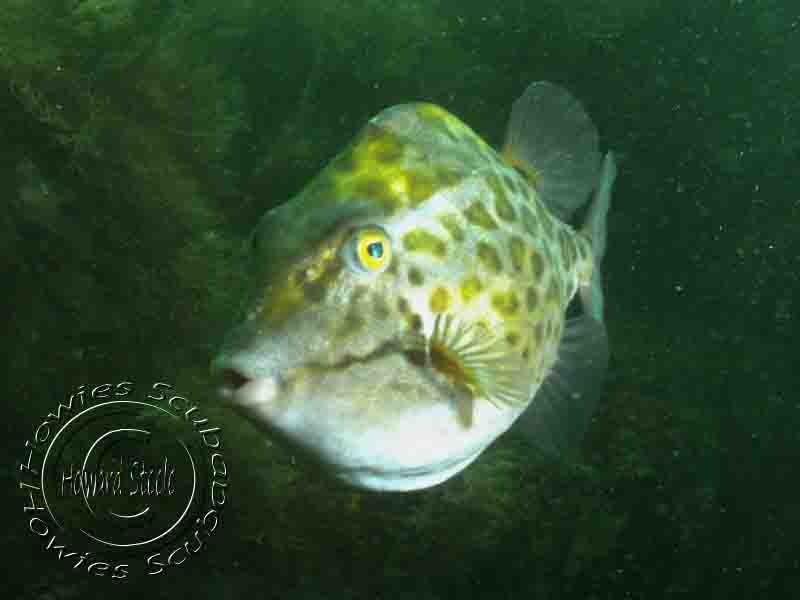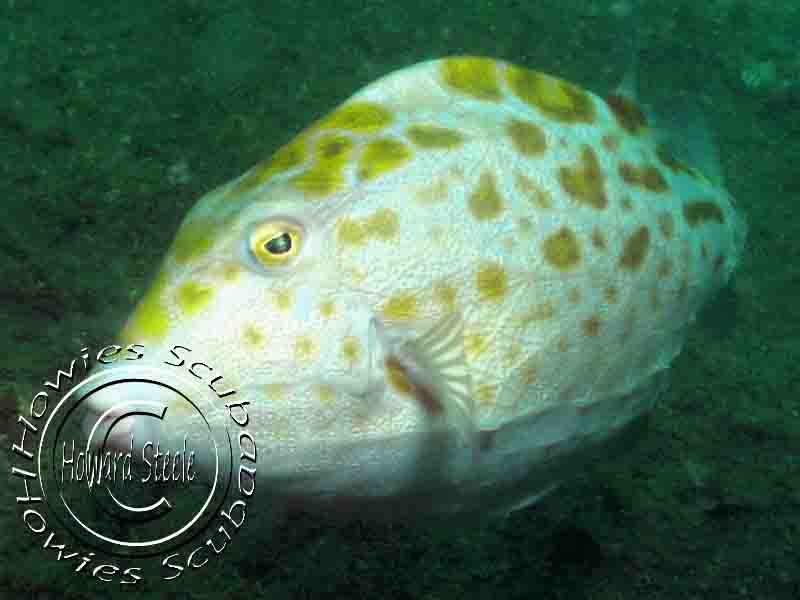 I originally had these very large Western Smooth Boxfish as males however, I have recently read conflicting information about these.

I was originally told that males were identical to females other than their size and these here are are big, approx. 2 - 3 times the surface area of the specimens above.

These are very large broad and strong featured fish, quite stunning and proud looking, which fits the original description I had but unfortunately I have also read that the 4 photographs below this four describe male Western Smooth Boxfish.

So I am either left with very large females or maturing juvenile males, and considering the size I think its the latter.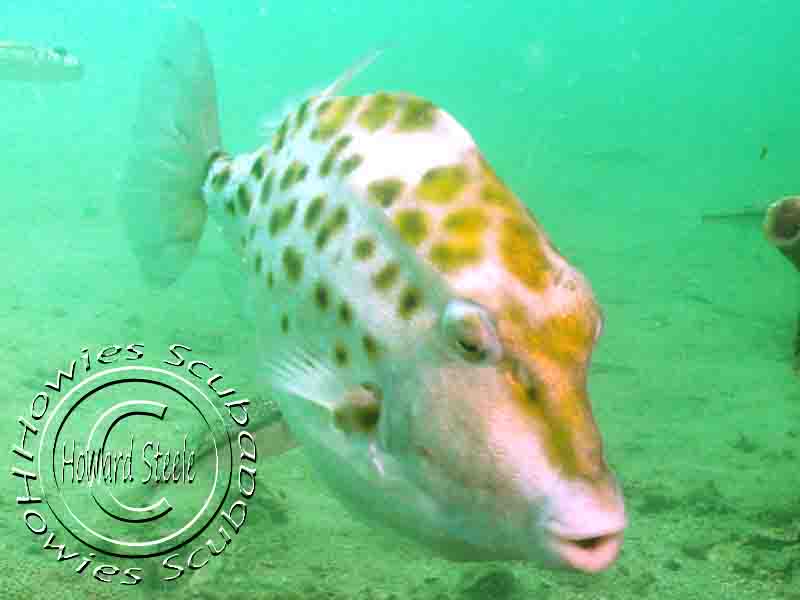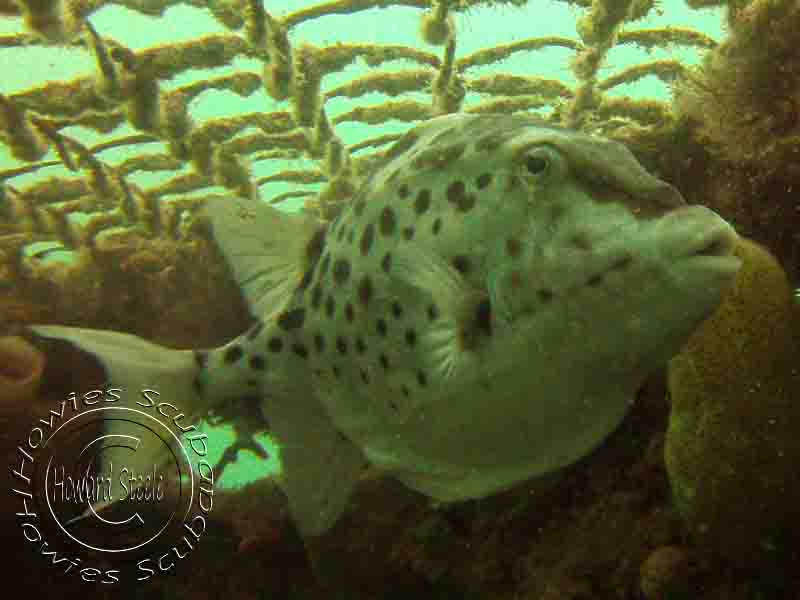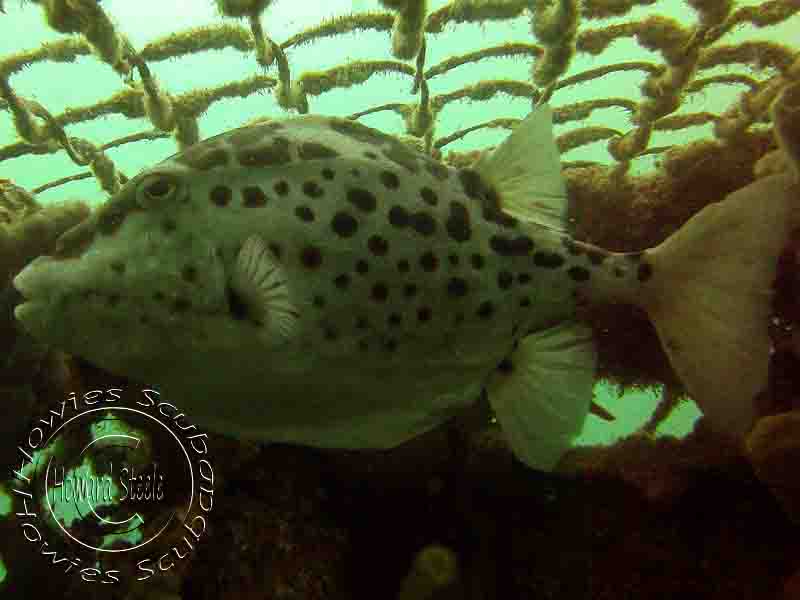 males..............?............ most probably

This BIG fella has been hanging about Ammo Jetty for the past few months (summer of 12/13).

When I first saw it I just caught the tail end of it and its markings look incredibly similar to that of the Shaws Cowfish (see males below) so I didn't really take much notice of it. That was until it swam back around the pylon and I realised not only how big it was but that its shape was different to the Shaws and very similar to the male Western Smooth Boxfish (see male above)

I have not been able to identify this beauty, I would like a better photograph, but for such a nice big fish it sure is timid and hides or swims away as soon as you get too close.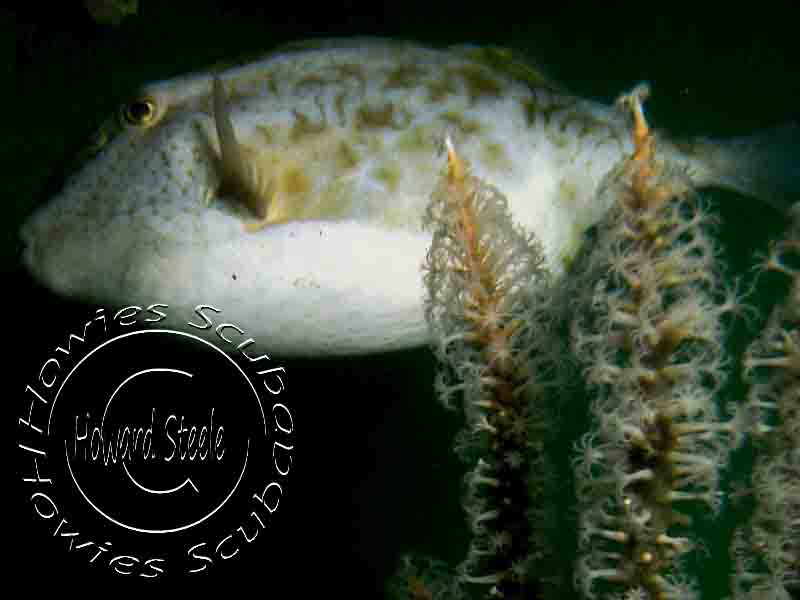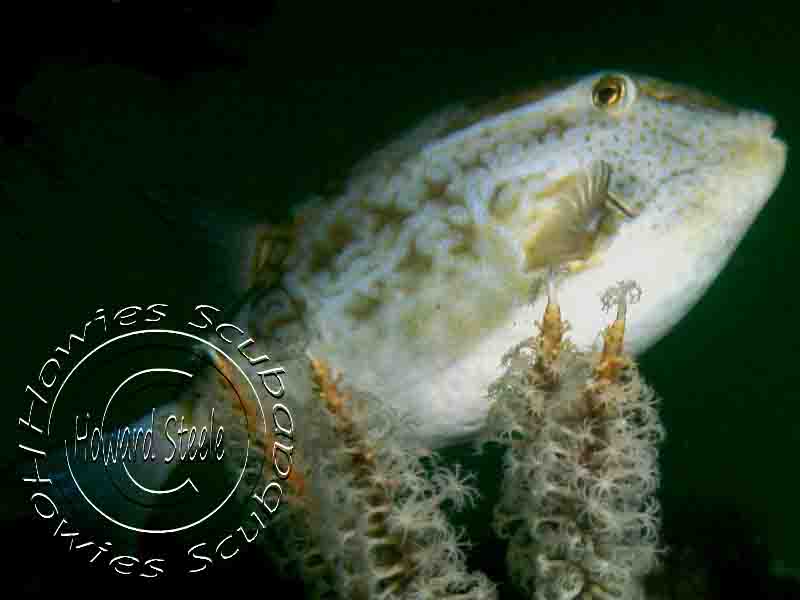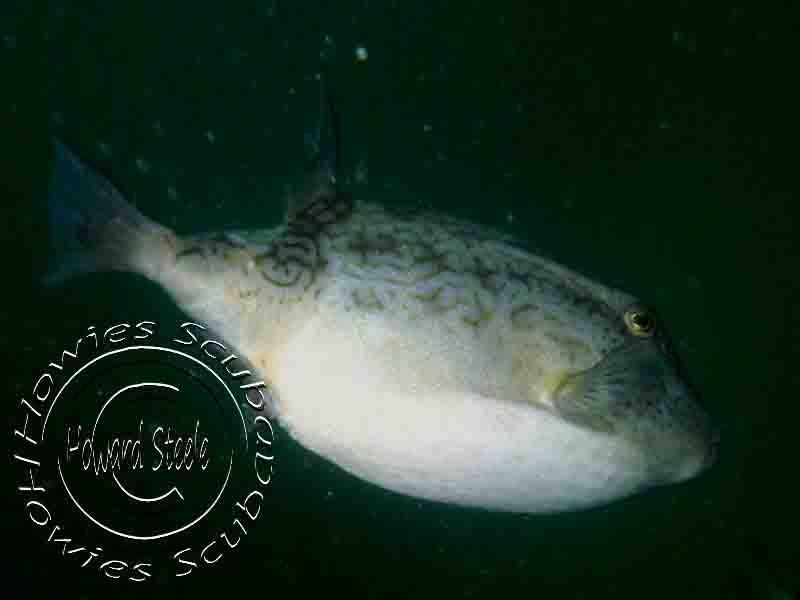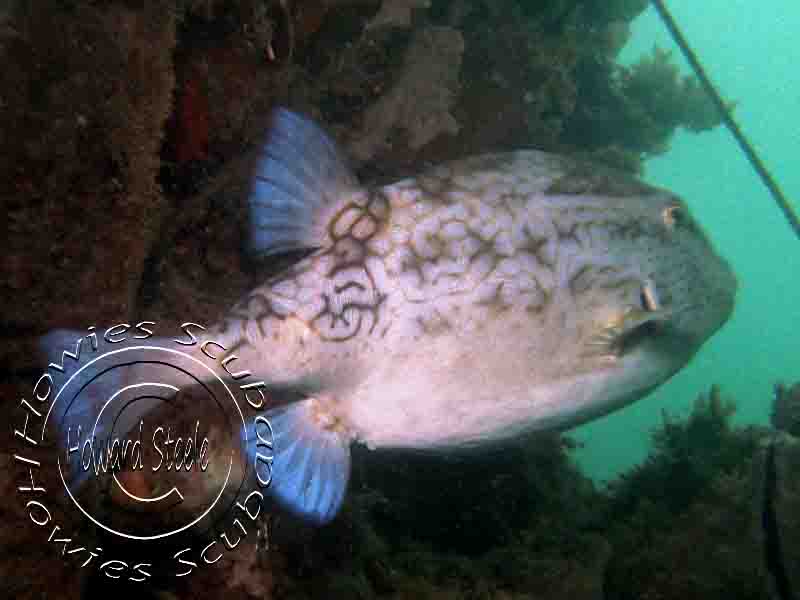 Juveniles Western Smooth Boxfish
Images 1 & 2 look very similar and, I have to admit for a very long time I believed that they were in fact the same fish at different stages of development. It now appears that they are indeed different fish.

The first is a juvenile White Barred Boxfish (discussed in next group) and the second is a juvenile Western Smooth Boxfish.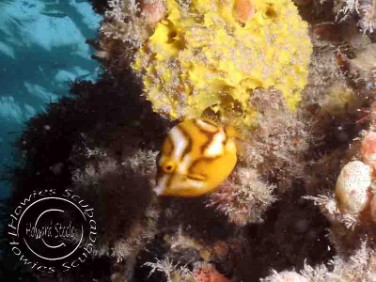 These next two photographs that have been kindly donated by my good buddy Mel Turner, which we originally felt were juvenile White Barred Boxfish, are in fact tiny baby juvenile Western Smooth Boxfish, so tiny they have barely broken out into spots, very cute.

Photographed at Ammo Jetty.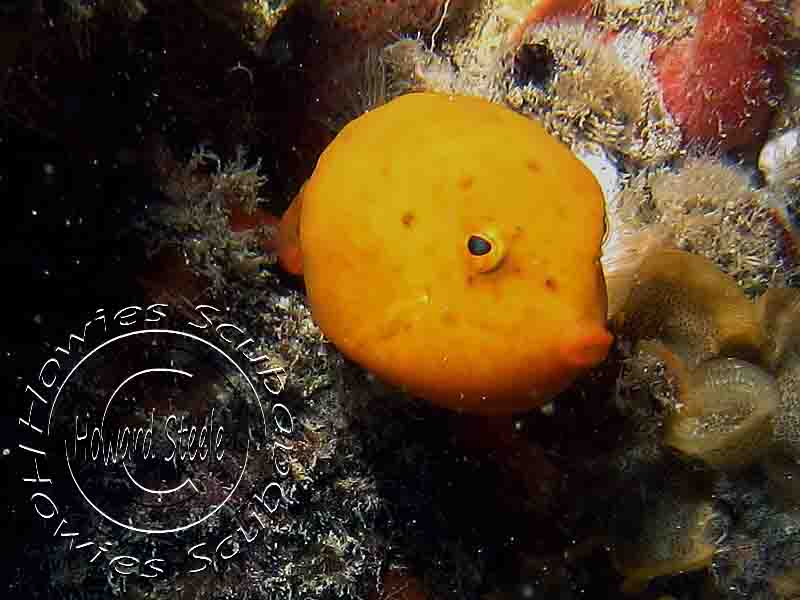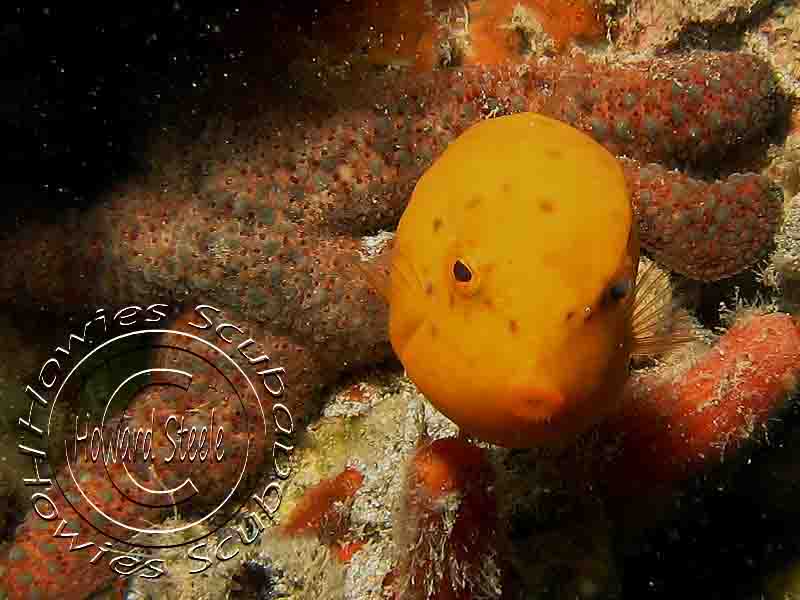 White Barred Boxfish aka Humpback Boxfish (Male)
(Anoplocapros lenticularis)
Photographs taken at Rockingham DT.

One of my favourite fish, the colouring is stunning, so bright and clean. Females have different markings with dark lines or bands around the white portion.
Unfortunately I have not seen a female when diving.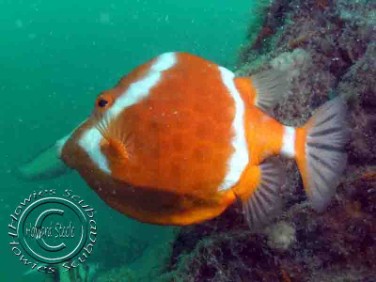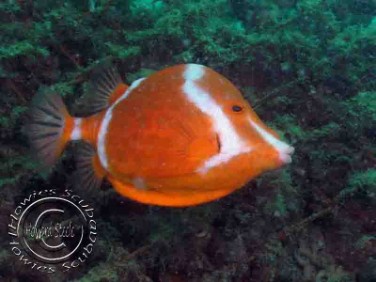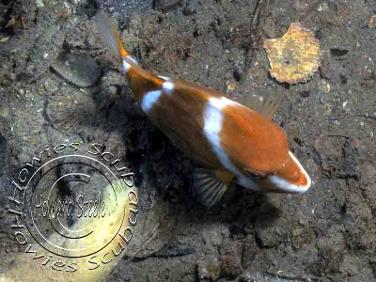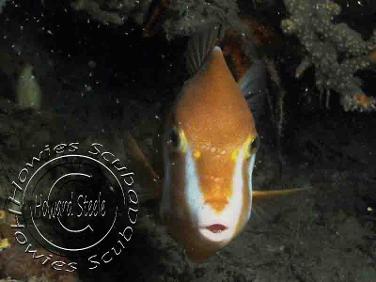 Ok is this a female Humpback Boxfish....... who knows' ?
Unfortunately as this little thing was so tiny it could also be a juvenile male which have the same markings as a female.

That said I was delighted to see this as I had waited nearly two years to see the markings on this little beauty at the time of being photographed.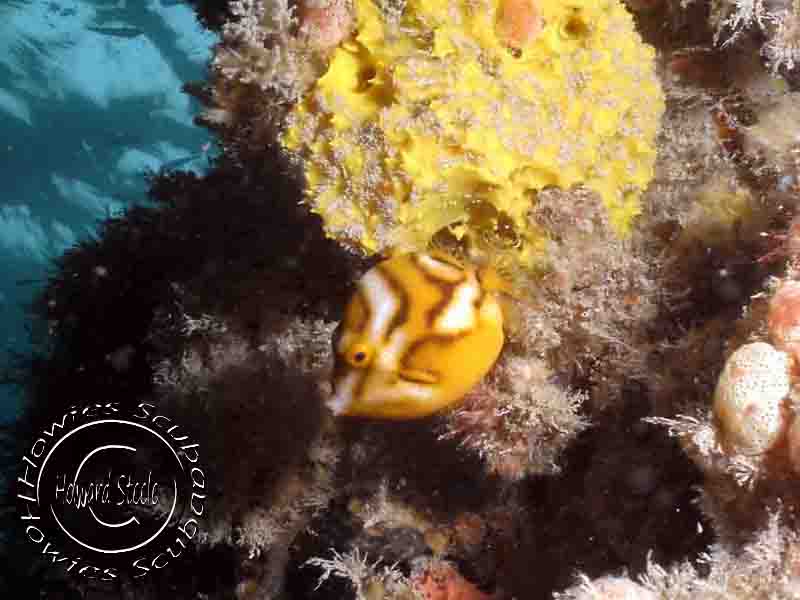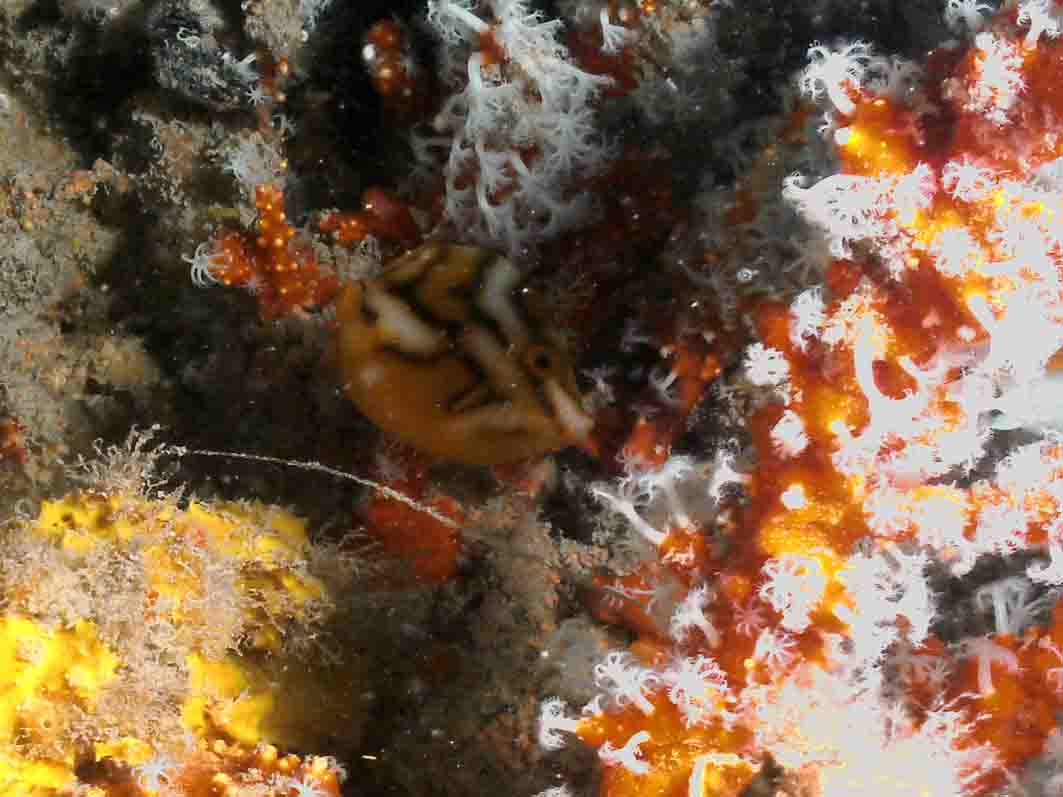 Finally................. a female and a male together. Similar sizes (mature), differing markings..... that tells me I have done it, it only took five years........ terrible photo..... but I don't really care


As sad as it is, it did create an amusing story.
When I noticed this, obviously I had to get a photograph. However as I tried it kept swimming away and around the jetty pylon, being smart it kept its good eye fixed on me to see what I was doing, after a minute of chasing it and getting no where, I just stopped turned around and swam back the other way getting a quick snap before it did a 360 and swam away.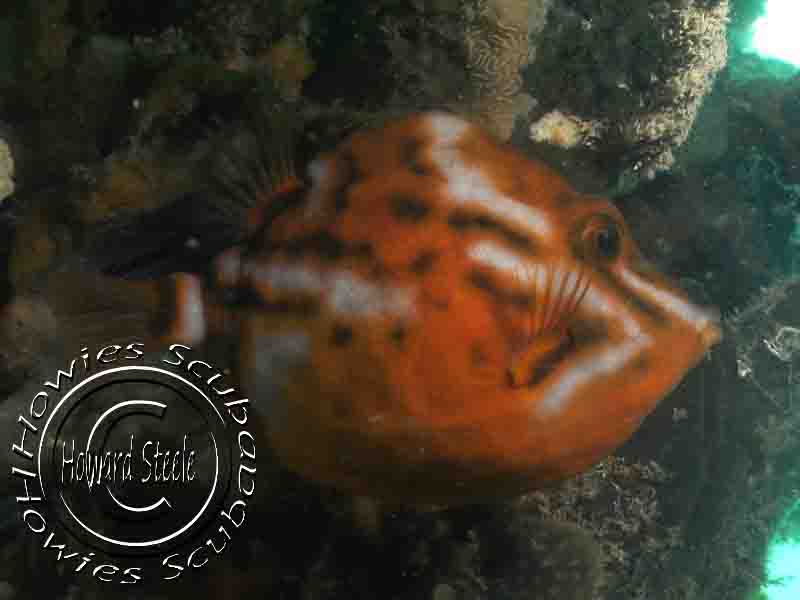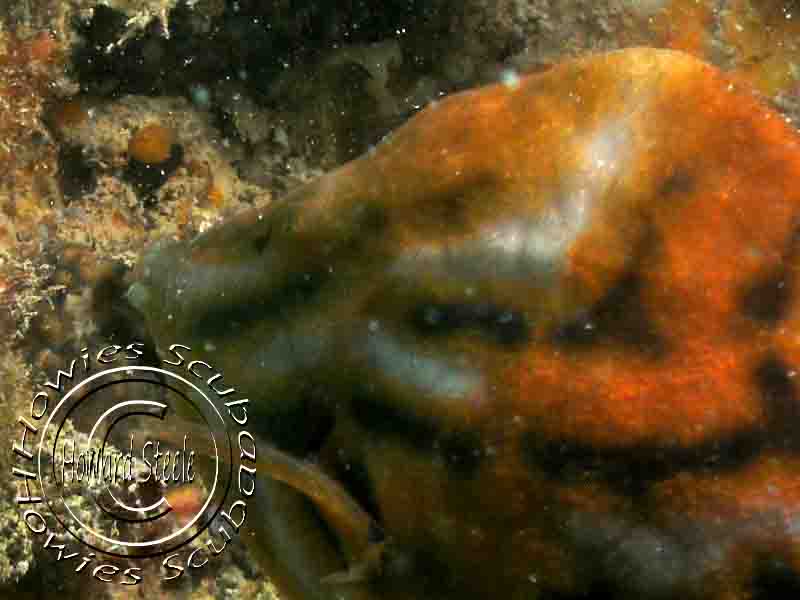 Shaws Cowfish

(Aracana aurita)
Photographs taken at Robbs Jetty and Rockingham DT.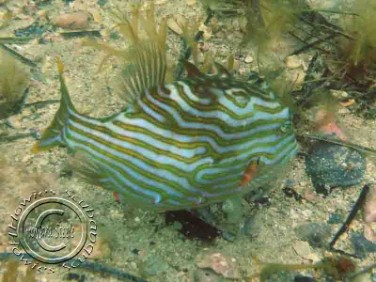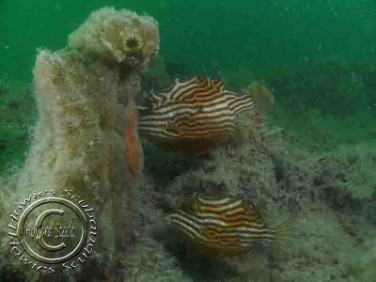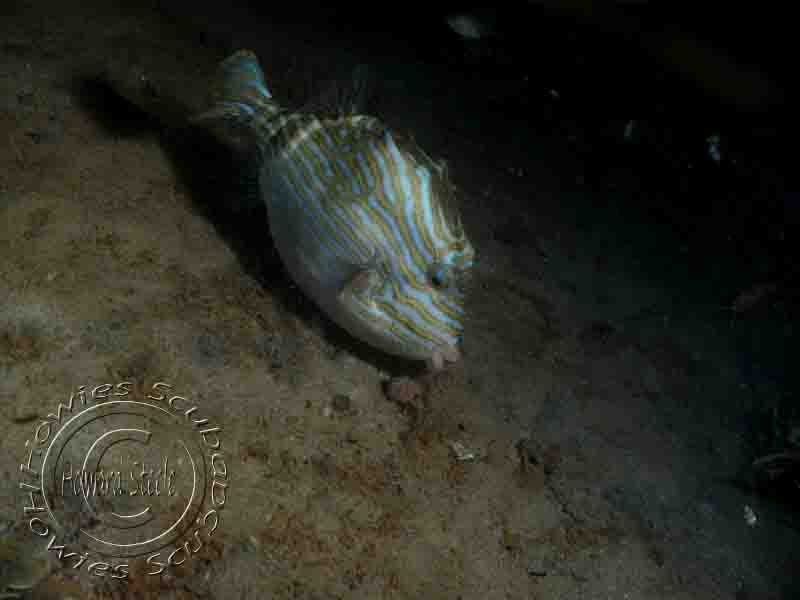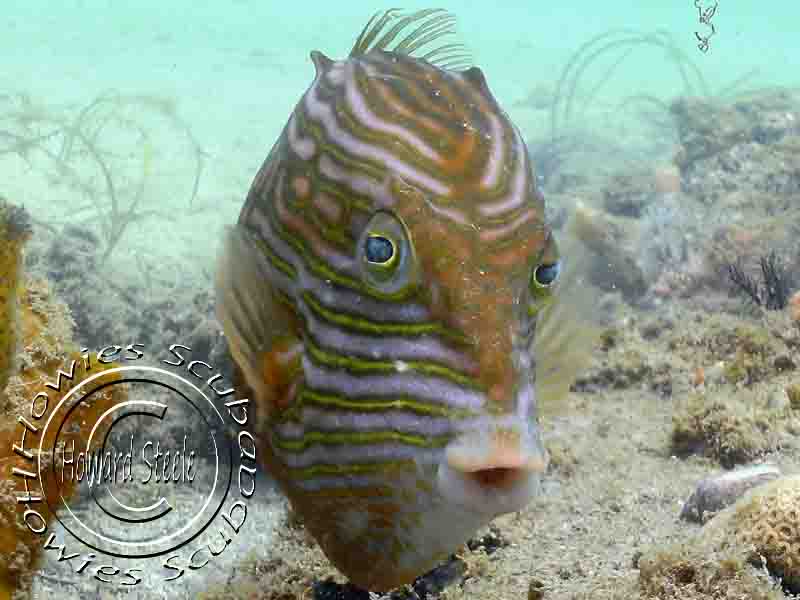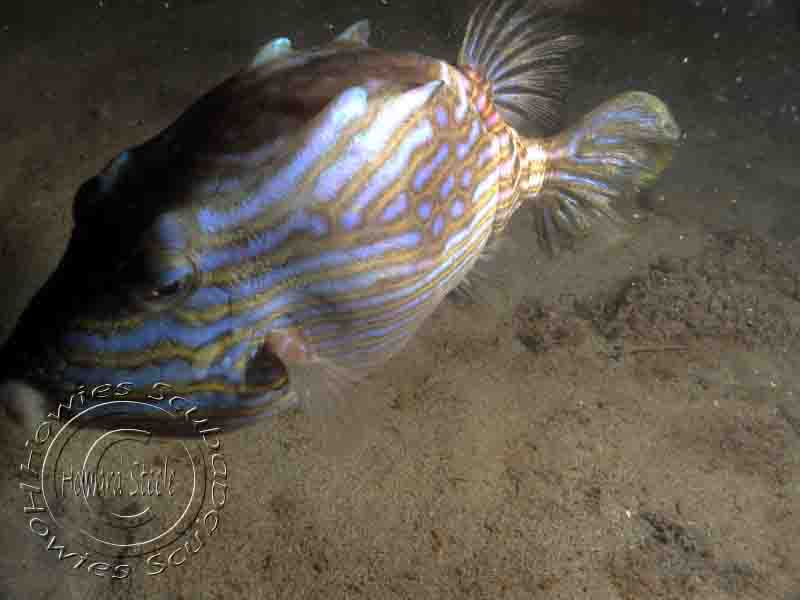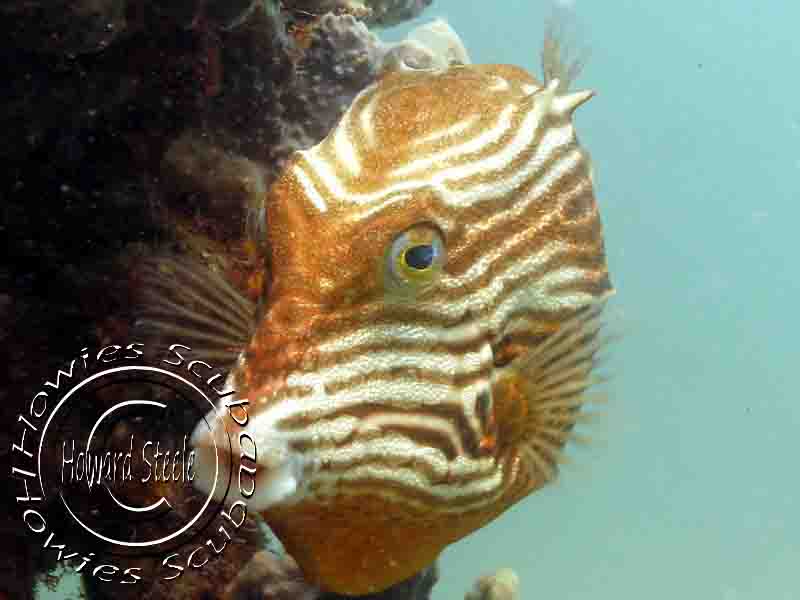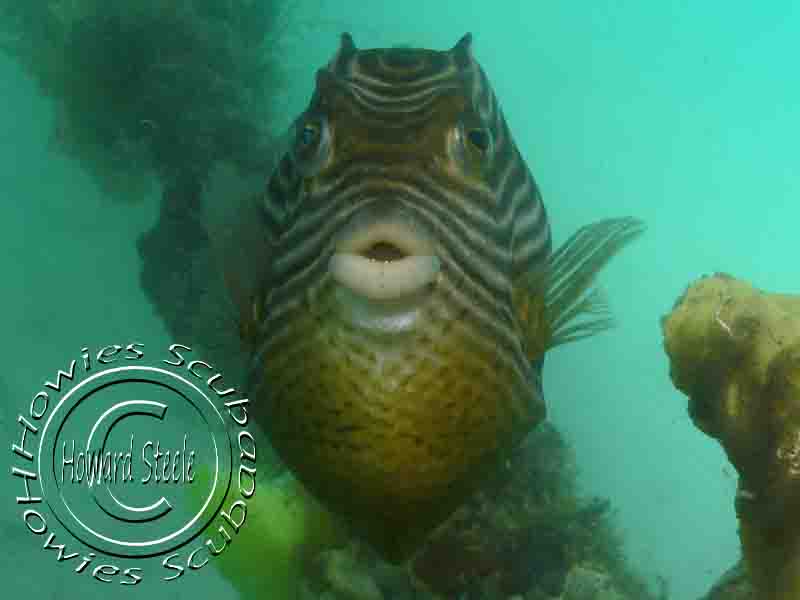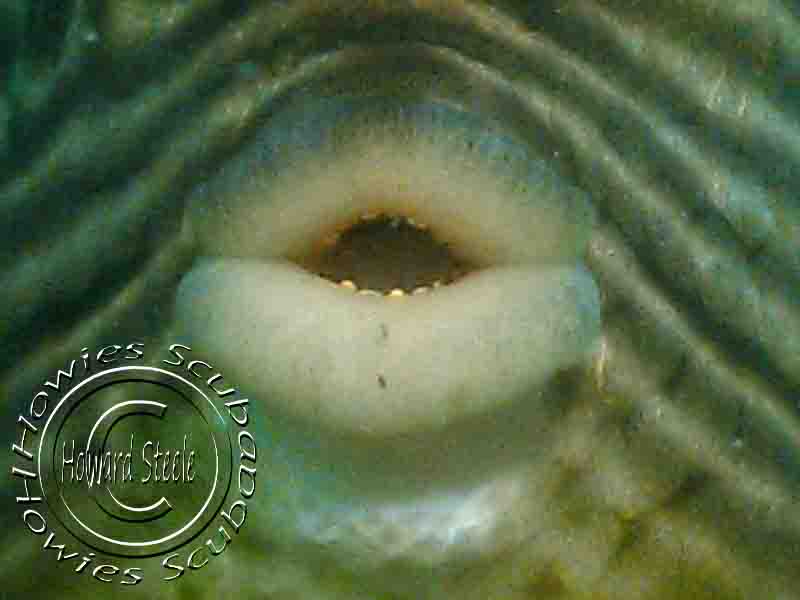 These juvenile Shaws Cowfish generously donated by Mel Turner.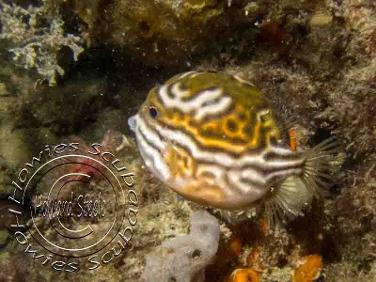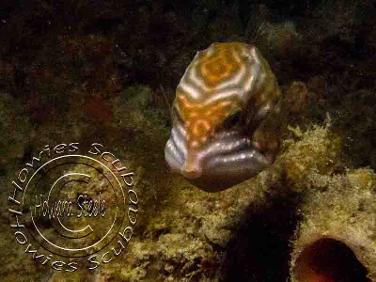 I don't actually know what process is happening here, is it some type of algae growth or parasite.... I really don't know.

Photogrpahed at Cape Peron.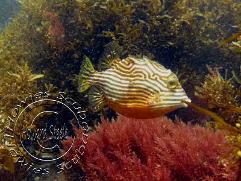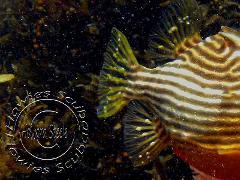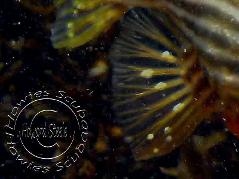 Humpbacked Turretfish
(Tetrasomus gibbosus)
A great little find on a night dive at Ammo Jetty.
3 & 4 on a day dive Ammo.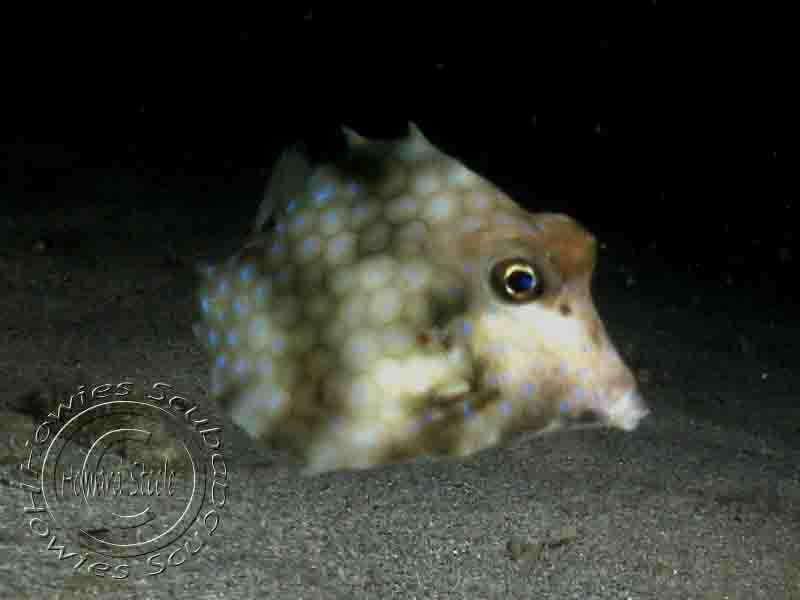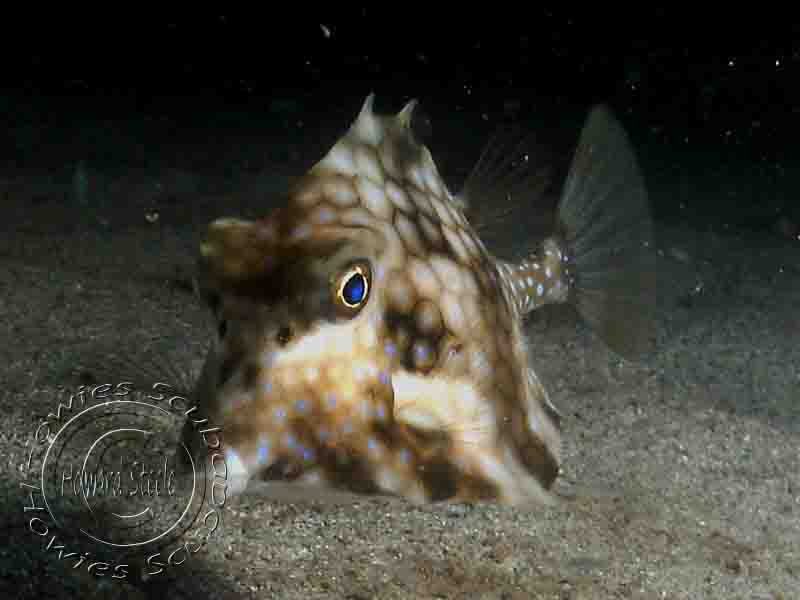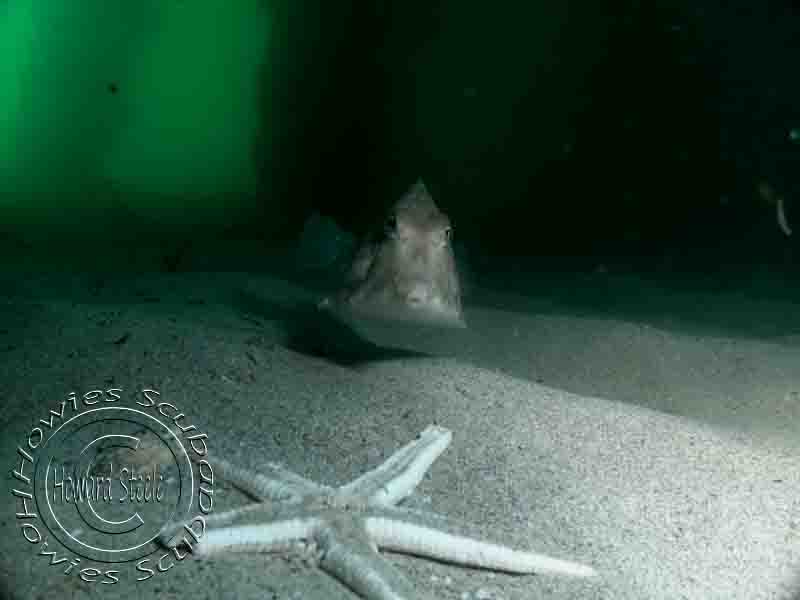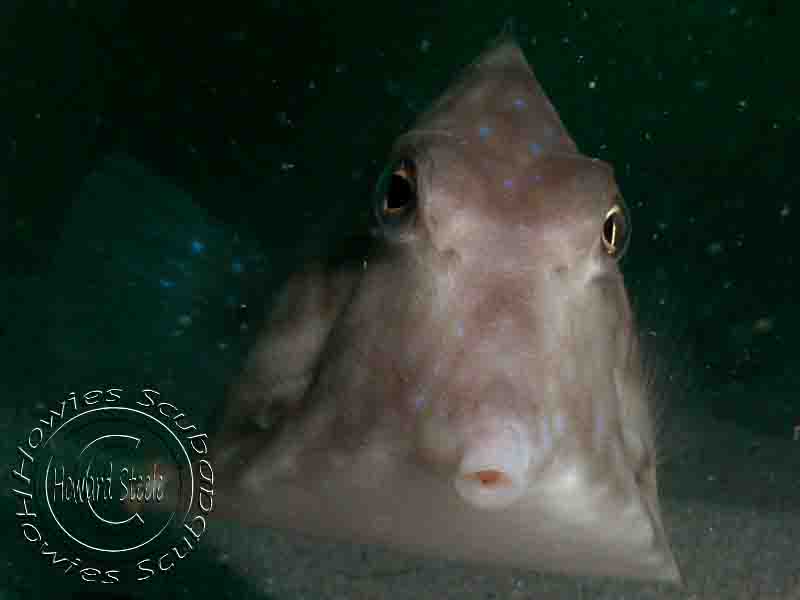 Colour variation donated by Alex Farny.
IF YOU'RE NOT GOING DOWN: THEN WHERE THE HELL ARE YOU GOING