Fish Identification Perth WA
Shore Diving
Banded Sweep
(Scorpis georgiana)
Photographs taken at Bird Isl. Cape Peron, Point Peron, & MAAC.

I found these little fish not only fierce looking with quite firm stares but also quite inquisitive, checking me out as much as I was observing them.
Initially all I had was the two top photographs and not good ones at that. They are a common fish, inquisitive fish however, I have found they also get a bit skittish around the camera, until now.
Did a Solo Dive at MAAC and found a few biggie's who where more than happy to pose for the camera, feeling safe under the rocky swim thru this big fella came up with a juvenile and made sure I was well and truly behaving myself. Those lips are huuuuge.

And the week before I was diving at Point Peron and right on the shoreline under a little ledge was this curious but shy little fish with a couple of others just nipping in and out of the shadows and keeping an eye on me.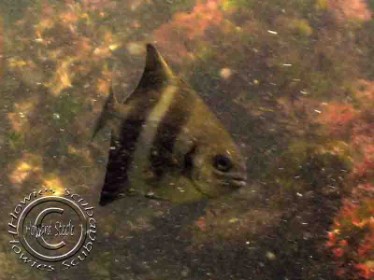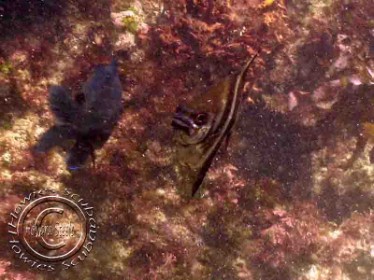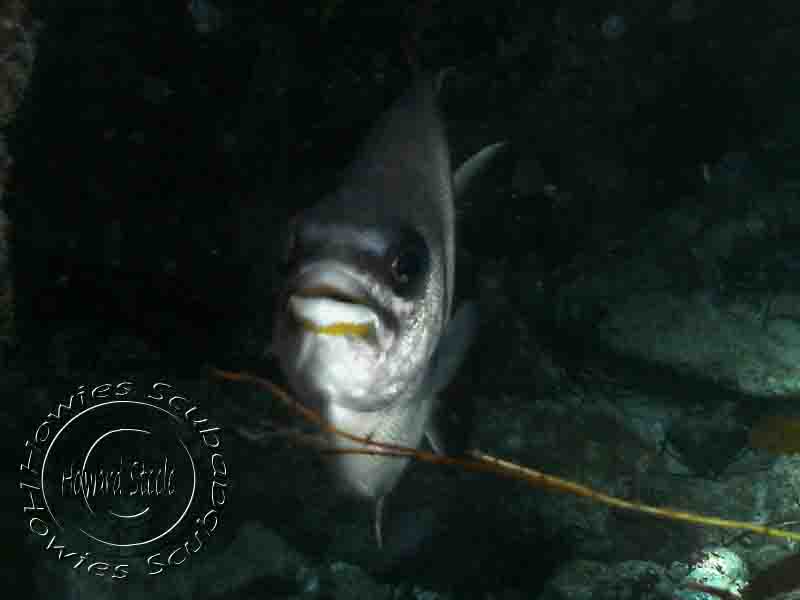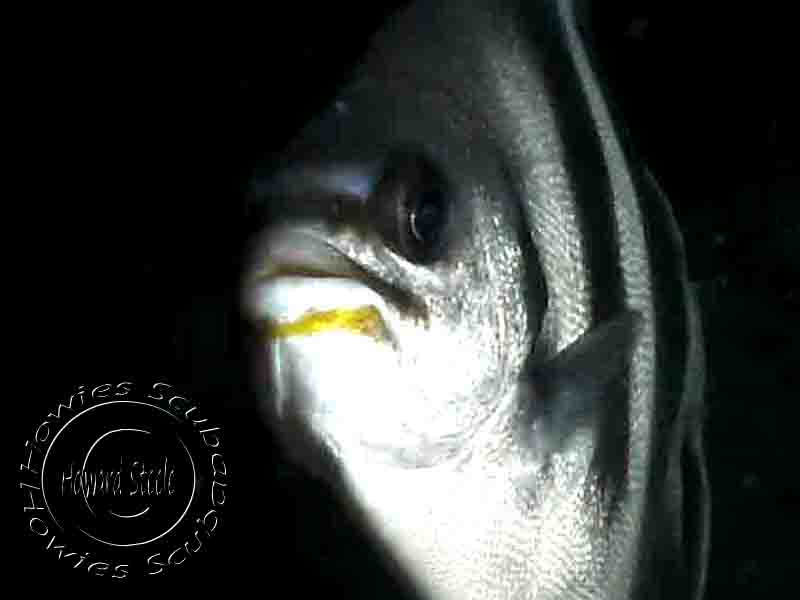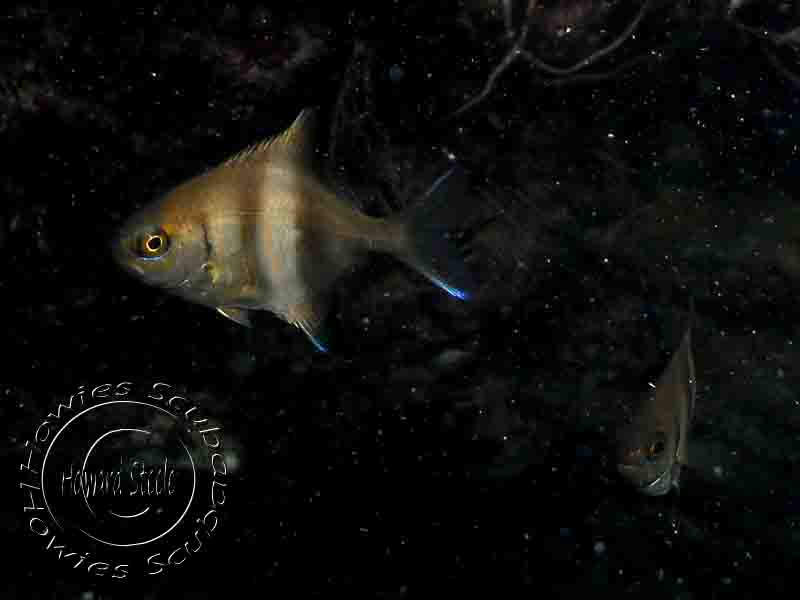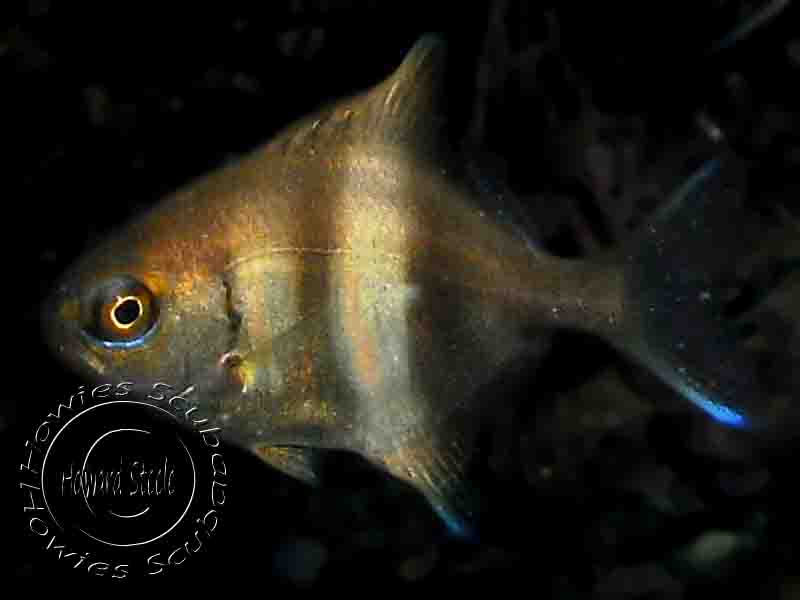 IF YOU'RE NOT GOING DOWN: THEN WHERE THE HELL ARE YOU GOING