Fish Identification Perth WA
Shore Diving
Banded Seapearch
(Hypoplectrodes nigroruber)
Banded Seaperch with varying colours. I initially didn't realise these were the same fish due to the variation in colouring.
The first picture was taken at Robbs jetty, with the fish hiding in one of the pylons and reluctant to move.
The second picture was taken on a night dive at Ammo Jetty, the red colouration was so vivid.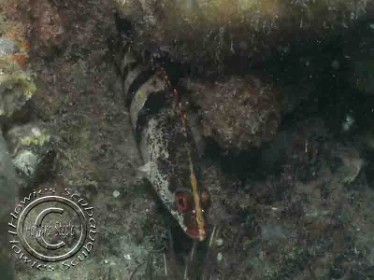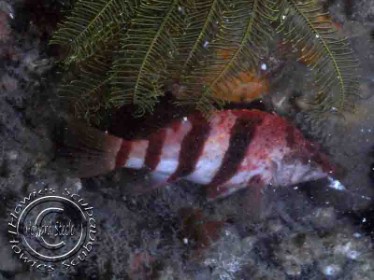 IF YOU'RE NOT GOING DOWN: THEN WHERE THE HELL ARE YOU GOING