Scuba Diving Perth WA
Shore Diving
Shore Dive: Wreck Dive.


Depth: 3.6 meters


No# of dives at site: 1.


Dive flag at site: No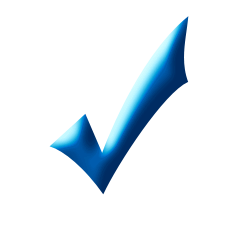 I have dived this once and I really can't see any reason to dive it again (famous last words). This is a really easy site on a nice calm day, I do not believe it would have any protection with any sort of wind or swell though.


It is next to a working jetty but I would be surprised if any sizeable boats would get that shallow, however it is known as a fishing beach.


This site is protected by Maritime Legislation, not that there is anything to take but if you find a gem please leave it there and do not disturb the site. You also need to take a dive flag as no flag at site.

To get to this shore dive is simple enough, you need to get onto Challenger Beach, which is off Sutton Road and this is off Cockburn Road, South Fremantle.



Drive all the way to the bottom of Sutton Rd until you can go no further, you should see the entrance gates for ALCOA one on your left and one straight on .



Now I have been informed by a guy we spoke to on the beach that the other car parks on Sutton Rd have a terrible reputation however, he said that the one that we parked up in was ok and he had been using it for years without a problem.There are security cameras and signs stating this here so obviously a good deterrent.



That said make sure all your valuables are out of sight and the car is locked. There are two car parks at the end of this road, I am unsure if they are both public or one is used for ALCOA, they are only partly separated by a small tree line that juts out about two meters, its not fenced or barriered off. Anyhow you want to be close to the beach so pull in just by the slip road onto the beach, this was barriered and locked so no vehicle access to the beach, but you could walk around.

Kit up in the car park and make your way down onto the beach. To find your entry point, you walk along the beach in a Northerly direction after approx. 120 meters on your right you will see some obvious erosion in the sand dune due to what looks like some type of waste or outlet pipe this is an excellent marker for your entry point.



As soon as you are in line with this turn left, take a bearing of 270 degrees (bang on West) walk and swim out for approx. 80 meters in total and there she lies in the vast 3.6 meter depth of the ocean. If you scroll in on the marker in Google map above you can actually see the shadow in the water.
PLEASE REFERSH THIS PAGE IF FACEBOOK LIKE BUTTON DOES NOT WORK
IF YOU'RE NOT GOING DOWN: THEN WHERE THE HELL ARE YOU GOING